What is a BSN? – A bachelor of science in nursing is a four-year college degree that can be offered with an RN licensure track for those coming into the field of nursing, as well as with an accelerated advancement track known as an RN-to-BSN for current RNs looking to advance. With specialized classes in everything from pharmacotherapeutics to patient-centered care, it provides above-basic preparation for both existing and future RNs.
Today's Bachelor of Science in Nursing programs are designed to prepare nurse generalists to provide high-level direct patient care to families, specific patient populations, and communities. These programs are structured as either pre-licensure RN programs for new nursing students or RN-BSN bridge programs for licensed nurses looking to take on more clinical responsibilities and leadership duties. The common goal among all BSN programs is to enhance evidence-based practice by building upon nursing knowledge, theory, and research.
<!- mfunc search_btn -> <!- /mfunc search_btn ->
BSN programs are grounded in discrete, inquiry-based applications distinctive to the nursing profession, but also encourage students to consider social, behavioral, psychological, ethical, and even spiritual issues as they relate to nursing practice.
<!- mfunc feat_school ->
Featured Programs:
Sponsored School(s)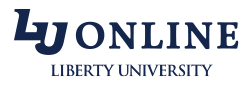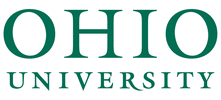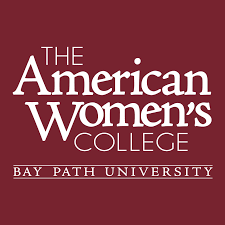 <!- /mfunc feat_school ->
According to the Institute of Medicine (IOM), baccalaureate prepared nurses are able to provide patient-centered care that identifies, respects, and addresses the different needs, values, and preferences of a diverse patient population. This means that BSN-educated nurses are able to listen to, communicate with, and educate patients and caregivers regarding health, wellness, and disease management and prevention.
The generalist BSN-educated nurse provides the "human link" between the healthcare system and the patient by translating a patient's plan of care into the actual delivery of patient-centered care that results in superior patient outcomes.
The American Association of Colleges of Nursing (AACN) believes that BSN programs produce nurses that are well prepared to meet the demands of the modern healthcare system by imparting critical thinking, leadership, case management, and health promotion skills across a variety of inpatient and outpatient settings.
Essential Components of a BSN Program
In an attempt to transform baccalaureate-level nursing education, the AACN detailed the elements and framework for the BSN curriculum in "The Essentials of Baccalaureate Education for Professional Nursing Practice."
The AACN publication addresses the Institute of Medicine's (IOM) recommendation that these programs emphasize a number of key concepts:
Patient-centered care
Interprofessional teams
Evidence-based practice
Quality improvement
Patient safety
Informatics
Critical thinking/clinical reasoning
Cultural sensitivity
Genetics and genomics
Professionalism
Practice across the lifespan
Graduates of BSN programs are able to achieve superior patient outcomes and practice within complex clinical environments where they can assume the role of designer, manager, and provider of care.
The AACN breaks down the 9 essential components of today's BSN programs, which include:
A liberal arts education: Provides a solid foundation for practice and the education of nurses
Basic organizational and systems leadership: Provides nurses with the knowledge and skills required for leadership, quality improvement, and patient safety, all of which are necessary to provide high-quality health care
Scholarship for evidence-based practice: Ensures that professional nursing is grounded in the translation of current evidence into practice
Information management and the application of technology: Provides skills in information management and patient care technology, both of which are critical to the delivery of quality patient care
Healthcare policy, finance, and regulatory environments: Provides knowledge of healthcare policies that influence the function and nature of the healthcare system.
Interprofessional communication and collaboration: Supports the understanding that communication and collaboration are critical to delivering high-quality, safe patient care
Clinical prevention and population health: Supports the understanding that both health promotion and disease prevention are necessary to improve patient health.
Professionalism and professional values: Recognizes that professionalism is fundamental to the discipline of nursing
Baccalaureate generalist nursing practice: Ensures that the baccalaureate graduate nurse is prepared to practice with patients across the lifespan and across the continuum of healthcare environments; also ensures that the graduate understands and respects the variations of care and the use of healthcare resources necessary for patient care
<!- mfunc search_btn -> <!- /mfunc search_btn ->
BSN degrees encompass the coursework taught within an associate or diploma program, plus they provide a more comprehensive study in:
Nursing research
Public and community health
Nursing management
Humanities
Physical and social sciences
The learning opportunities that a BSN program provides includes direct, clinical experiences, that should be sufficient in both depth and breadth to ensure that graduates are able to integrate new skills into their professional nursing practice.
Clinical learning in a BSN program is focused on developing and refining the knowledge and skills necessary to serve as a crucial member of an interprofessional team, and simulation experiences should augment and compliment clinical learning.
Responding to the Challenges Facing Healthcare with a BSN Education
BSN programs are designed to address many of the unique challenges posed by today's healthcare environment, thereby ensuring that nursing practice is more diverse and global in nature. Among the challenges and new developments that BSN-educated nurses are equipped to deal with include:
Scientific advances, particularly in the areas of genetics and genomics, which will continue to have a significant impact on the prevention, diagnosis, and treatment of diseases, conditions, and illnesses
The increased prevalence of chronic illness due to an older adult population, lifestyles that increase risk of disease, environmental threats, and enhanced therapeutic interventions that prolong life
The increasing globalization of healthcare and the diversity of the nation's population (i.e., practicing in a multicultural environment and the need to provide culturally appropriate care)
Patient access to healthcare information
These factors call for new ways of delivering healthcare. BSN programs respond to these challenges and evolving developments by preparing students to implement patient-centered care, develop partnerships with the patient, and to better understand the economic, social, cultural, and political issues that influence the delivery of healthcare.