The American Association of Critical Care Nurses (AACN), the largest specialty nurse organization in the world, represents the interests of the more than 500,000 critical nurses in the U.S.
<!- mfunc search_btn -> <!- /mfunc search_btn -> <!- mfunc feat_school ->
Featured Programs:
Sponsored School(s)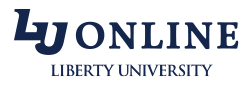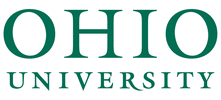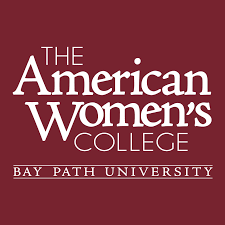 <!- /mfunc feat_school ->
Critical care nursing is a nursing specialty that deals specifically with life-threatening health problems. A critical care nurse is a licensed professional nurse who is responsible for ensuring that acutely and critically ill patients and their families receive the highest nursing care.
Critically ill patients are defined by the AACN as being at high risk for actual or potential life-threatening health problems. Therefore, critical care nurses provide "intense and vigilant" nursing care.
The AACN identifies the 6 Standards for the practice of critical care nursing, which include:
Assessment: Collecting relevant data pertinent to the patient's health or situation
Diagnosis: Analyzing the assessment data as to determine the diagnosis and care issues
Outcomes Identification: Identifying outcomes for the patient or the patient's situation
Planning: Developing a plan that describes interventions to attain outcomes
Implementation: Implementing the planning, coordination of care, and the employment of strategies that promote a healthy and safe environment
Evaluation: Evaluating the progress toward attaining outcomes
Where Do BSN Critical Care Nurses Work?
Of the more than 500,000 practicing critical care nurses in the U.S., about 230,000 spend at least half of their time in an intensive care unit (ICU), while another 93,000 spend at least half their time in step-down/transitional units.
About 56 percent of all critical care nurses work in a hospital setting that accommodates critically ill patients, including:
Cardiac care units
Cardiac catheter labs
Emergency departments
Intensive care units (ICUs)
Pediatric ICUs
Progressive care units
Recovery rooms
Telemetry units
Another 112,000 critical care nurses spend at least half of their time in emergency departments, with another 63,000 spending at least half of their time in post-operative recovery. The AACN reports that critical care nurses account for about 37 percent of all nurses working in a hospital setting.
Critical care nurses are also increasingly working in home healthcare, outpatient surgery centers, and managed care organizations, among others.
What Do BSN Critical Nurses Do?
BSN critical nurses work in settings where patients demand:
Complex assessment
High-intensity therapies and interventions
Continuous nursing vigilance
Critical care nurses rely on a specialized body of knowledge and skills, which are most often attained through a BSN program of study. The AACN recognizes the critical care nurse, above all else, as a patient advocate. As a patient advocate, critical care nurses:
Respect and support the right of the patient
Intervene when the best interest of the patient is in question
Help the patient obtain necessary care
Respect the beliefs, rights, and values of the patient
Provide education and support to the patient
Support the decisions of the patient
Monitor and safeguard the care of the patient
Serve as a liaison between the patient, the patient's family, and other healthcare professionals
Depending on the setting in which BSN critical care nurses work, they may possess advanced knowledge and training in:
AIDS
Cardiovascular
Cardiovascular surgery
Complementary therapies
Cultural diversity
EGGs and pacemakers
Ethics
Geriatrics
Immunology
Infection control
Management
Neonatal
Neurologic
Nutrition
Pediatrics
Post-anesthesia recovery
Psychiatric issues
Pulmonary
Toxicology
Transplantation
Trauma
Specific, job-related duties of critical care nurses include:
Assessing a patient's condition and planning and implementing patient care plans
Treating wounds and providing advanced life support
Administering IV fluids and medications
Providing education and support to patients and their families
Collaborating with other members of the critical care team
Assisting physicians in performing procedures
Observing and recording patient vital signs
Ensuring the function of medical equipment, including ventilators and monitors
How to Become a BSN Critical Care Nurse
The critical care nurse is most often baccalaureate prepared, with the majority (58 percent) holding Bachelor of Science in Nursing (BSN) degrees, according to the AACN. The AACN reports that most critical care nurses receive the majority of their training and knowledge in critical care through employer training.
<!- mfunc search_btn -> <!- /mfunc search_btn ->
Critical care nurses are required to keep pace with the latest information and to develop skills as to be able to manage treatment methods and technologies. Critical care nurses need to achieve knowledge, through the completion of BSN programs, as to meet the demands of increasingly complex patient care and the emergence of new technologies and treatments.
Although certification is not mandatory for critical care nurses, many nurses in this field choose to become certified. Professional certification displays that critical nurses possess a specific high level of knowledge through the successful completion of a rigorous, job-related examination. The AACN offers a number of specialty certifications, including:
CCRN: Acute/critical care nursing
CCRN-E: Tele-ICU acute/critical care nursing
CCRN-K: Acute/critical care knowledge professional
CNML: Nurse manager and leader
PCCN: Progressive care nursing
Critical Care and Acute Care: What's the Difference?
Critical care nurses may be called acute care nurses and vice versa, leading to a bit of confusion regarding these terms and their job scopes. Some healthcare institutions may utilize both terms, while some may utilize one or another. In general, however, they are often recognized as being one of the same.
Critical care and acute care are often interchanged throughout the healthcare community. However, the two terms are slightly different, with critically ill patients being at the highest level of complexity and instability along the continuum of care. In other words, the critically ill patient's life cannot be sustained without invasive therapeutic interventions.
Acutely ill patients, on the other hand, although also requiring a high level of care, are most often categorized as being a step down on the continuum of care. These patients are more stable; however, they still have the potential for becoming unstable. Therefore, acutely ill patients require intensive observation and intervention, but they do not require the advanced monitoring or support of critically ill patients.
The term acute care, however, has long been an umbrella term to describe care that is largely time–sensitive and requires frequent and often rapid intervention. The World Health Organization (WHO) describes acute care services as being the most time-sensitive, regardless of the disease.
Therefore, WHO finds that the term acute care encompasses:
Trauma care
Emergency medicine
Pre-hospital emergency care
Acute care surgery
Critical care
Urgent care
Short-term, in-patient stabilization
Therefore, acute care and critical care are often interchanged in many healthcare settings.
Resources for BSN Critical Care Nurses