The practice of oncology nursing encompasses a number of professional roles and extends to all healthcare delivery settings that are focused on clients who either have, or are at risk of, developing cancer.
<!- mfunc search_btn -> <!- /mfunc search_btn -> <!- mfunc feat_school ->
Featured Programs:
Sponsored School(s)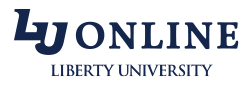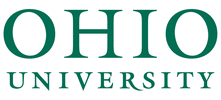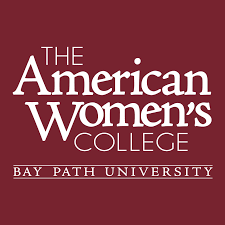 <!- /mfunc feat_school ->
Oncology nurses serve as direct caregivers, educators, consultants, administrators, and even researchers. Their work involves delivering health care, education, and counseling as it relates to cancer prevention, screening, detection, and treatment.
Oncology nurses coordinate patients treatment plans and provide care, which are often complicated and technical in nature. These healthcare providers also serve as reliable sources of both support and comfort for patients and their families.
Oncology nurses monitor physical conditions, prescribe medication, and administer cancer treatments like chemotherapy. These nursing professionals are also responsible for creating management strategies, maintaining health records, and providing cancer prevention and management counseling.
The Development of Oncology Nursing
Prior to 1950, the major type of cancer treatment was surgery; therefore, the role of the nurse in an oncology setting was limited to inpatient care of the hospitalized patient. However, the next 20 years saw a revolution in how cancer was treated, and chemotherapy and radiation therapies swiftly evolved.
The 1971 National Cancer Act was the driving force for the development of comprehensive programs that were aimed at reducing the morbidity and mortality rates related to cancer. As such, nursing roles in oncology began to expand and the specialty area of oncology nursing quickly took shape.
The field of oncology and oncology nursing has developed in response to:
National and international recognition of cancer as a major healthcare problem
Advances in science and technology
Changes in perceptions of cancer among both lay and professional populations
The Role of the Oncology Nurse
Oncology nurses serve as coordinators of care and collaborators with other members of the healthcare team, both of which allow them to provide the most effective care possible. As direct caregivers, oncology nurses possess mastery of the nursing process, allowing them to provide, evaluate, and guide nursing practice for individuals with cancer and their families.
As consultants, oncology nurses provide expertise about the practice of oncology to allied health personnel, colleagues, and the patients they serve.
As researchers, oncology nurses identify and investigate problems in research. These nursing professionals also often evaluate and apply research findings in the area of cancer care and nursing.
As coordinators of care, oncology nurses work with a multidisciplinary healthcare team to ensure that goals for the patient are met.
Settings and Specialties
Some cancer nurses specialize in a particular type of cancer (cancer of the female reproductive system, for instance), while others specialize by patient population (pediatrics or geriatrics).
Oncology nurses often focus their careers on one or more patient populations (such as pediatrics or geriatrics) or by type of cancer. Just a few of the areas of oncology in which oncology nurses may concentrate their careers include:
Symptom management
Surgical oncology
Radiation
Prevention/early detection
Palliative care
Head and neck oncology
Chemotherapy
Cancer genetic counseling
Breast oncology
Bone marrow transplants
Biotherapy
Oncology nurses may practice in any number of inpatient or outpatient settings, as well as in community hospitals or large, multi-hospital systems. They may practice in dedicated cancer centers or community cancer care settings, or they may work at physicians' offices, schools of nursing, extended care facilities, hospice care settings, or in pharmaceutical or occupational health settings.
How to Become an Oncology Nurse
In addition to the basic educational preparation required to achieve a registered license (RN), oncology nurses possess advanced knowledge and experience in cancer care. As such, many employers demand oncology nurses who possess a minimum of a Bachelor of Science in Nursing (BSN) degree, which provides them with a solid foundation in theoretical knowledge and advanced clinical care.
<!- mfunc search_btn -> <!- /mfunc search_btn ->
Baccalaureate-prepared RNs have acquired advanced education in areas such as genetics, biochemistry, and the physiology of cancer, thus allowing them to learn about the many aspects of oncology nursing, including surgery, chemotherapy, and radiation.
BSN-educated RNs develop much of their expertise through clinical practice, continuing education, certification programs, and advanced degree programs. Oncology nurses may choose to earn professional certification to distinguish themselves in their profession:
The OCN certification, the basic certification, requires candidates to possess at least 12 months experience as an RN, a minimum of 1,000 hours in adult oncology nursing practice, and the completion of at least 10 contact hours of continuing nursing education in oncology.
Resources for Oncology Nurses