Nurse managers help patients by overseeing the nursing care they receive. They provide the frontline guidance and leadership necessary to contribute to a healthcare institution's overall success.
<!- mfunc search_btn -> <!- /mfunc search_btn -> <!- mfunc feat_school ->
Featured Programs:
Sponsored School(s)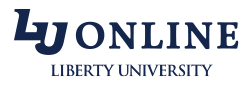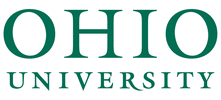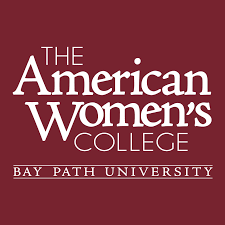 <!- /mfunc feat_school ->
Nurses in nurse management positions must be able to proficiently and skillfully address emerging trends, work with others to accomplish shared goals, ensure excellence in the nursing practice, and adopt innovative ideas that are focused on quality and efficiency.
They implement and oversee organizational goals for the frontline staff, while removing any barriers that could hinder the staff's performance.
Because the role of a nurse manager is an advanced one, most of these nursing professionals possess a BSN or higher and have significant experience working as an RN.
Aspects of Working as a BSN Nurse Manager
One of the most important aspects of being a nurse manager is serving as a liaison between the nursing staff and patients, patient families, doctors, healthcare facility administrators, and other healthcare team members.
Nurse managers are often said to bridge the gap between the staff and administration, ensuring that a flow of communication is facilitated and supported. They usually report to a nursing director, chief nursing officer, or vice president of nursing.
It is the responsibility of nurse managers to oversee the quality of care given by nurses in a single unit of department. However, their work extends beyond the floor, as they are also responsible for overseeing personnel and budgetary manners and creating an environment that supports a high level of professional practice and integrity.
Their work involves ensuring that patients receive a superior level of care, which is accomplished by:
Recruiting and retaining nurses
Collaborating with doctors and other members of the healthcare team
Assisting patients and their families
Supervising the nursing staff
Overseeing paperwork associated with the nursing staff
In the past, the title of head nurse was used for these frontline managers; however, today the term nurse manager or nurse director is more common.
Nurse managers are expected to possess a cool, level head in emergency situations; a desire for patient, family, and nurse advocacy; and high expectations for excellence in patient care. A BSN degree prepares RNs to take on the role of a nurse manager and successfully ensure that goals and objectives are always met and that a unified approach to patient care is achieved.
BSN nurse managers work not only with members of the nursing staff, but with other professionals in the healthcare team, including:
Social workers
Therapists
Teachers
Chaplains
Pharmacists
Their work also often includes interacting with a healthcare institution's ancillary staff, including those who provide nutritional services, those who maintain the building or facility, and those who support the nursing staff in healthcare delivery.
Job Duties of a BSN Nurse Manager
The job duties of a BSN nurse manager can be broken down into a number of categories, as these healthcare professionals have a dual responsibility of delivering clinical care and serving as administrative leaders:
Represent and support the nursing staff

Mentoring and coaching
Listens to concerns and providing counsel
Represents their unit and staff

Oversee administration operations

Financial
Human resources
Patient-focused care delivery

Provide leadership support

Embodies the vision, mission, and values of the unit/institution
Motivates the staff

Provide management services

Operations
Finance and budget
Strategic goals
Hiring, firing, training, and developing
Nurse Management Jobs: How to Become a BSN Nurse Manager
Individuals with their sights set on becoming a nurse manager should earn, at a minimum, a BSN and work as a registered nurse (RN) for a few years as to gain valuable clinical experience. For many RNs, it is also beneficial to complete specific degrees or courses in business management.
<!- mfunc search_btn -> <!- /mfunc search_btn ->
The Johnson & Johnson Campaign for Nursing's Future reports that nursing managers, in addition to possessing a BSN, often take business classes or double major/minor in business. They then gain valuable experience by working as a registered nurse in clinical management. A Master of Science in Nursing (MSN) or a Masters in Healthcare of Business Administration (MHA/MBA) is also often pursued.
Experienced nurse managers are often eligible to pursue executive roles, which often include overseeing strategic planning, fiscal matters, and human resources/advocacy issues. Executives at this level often possess master's degrees in fields such as public health, business administration, and health services administration.
The Certified Nurse Manager and Leader (CNML), a collaborative credential between the American Association of Critical Care Nurses (AACN) and the American Organization of Nurse Executives (AONE), is a way for nurse managers to validate their knowledge as they strive to carry out complex leadership responsibilities that affect the quality of care for patients and their families.
To qualify for the CNML certification, applicants must be a licensed RN and possess one of the following:
A BSN degree, plus 2 years of experience in a nurse manager role; OR
A non-nursing bachelor's degree, plus 3 years of experience in a nurse manager role; OR
A diploma or associate's degree plus 5 years of experience in a nurse manager role