The healthcare industry has undergone a dramatic transformation in recent years, and the nursing field has changed to meet the demands of this increasingly complex industry. Today's nurses serve a growing elderly population, often with multiple chronic conditions, and utilize the technology tools that are at their disposal.
<!- mfunc search_btn -> <!- /mfunc search_btn -> <!- mfunc feat_school ->
Featured Programs:
Sponsored School(s)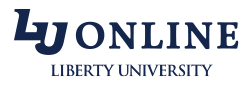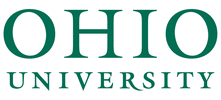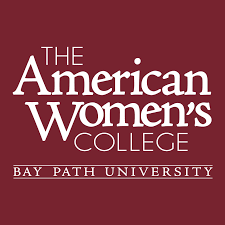 <!- /mfunc feat_school ->
As the scope of nursing continues to grow and as nurses continue to serve as frontline care providers, improving the educational preparation of today's registered nurses remains a key focus.
The American Association of Colleges of Nursing (AACN) recognizes the four-year Bachelor of Science in Nursing (BSN) as providing the educational and experiential base necessary for today's nurses as they enter professional practice.
The AACN reports that because the healthcare system continues to demand more from nurses, the education they receive must go beyond traditional areas of focus to ensure nurses possess a deep understanding of topics such as health promotion, screening, genetic counseling, immunization, and disease prevention.
The AACN is just one of many nursing organizations that recognize that today's nurses must understand the dynamic relationship between health problems and social/cultural values, human psychology and behavior. Pre-licensure BSN programs are expressly designed to address these key issues implicit in modern healthcare.
Pre-licensure BSN Program Info By State
Pre-Licensure Bachelor of Science in Nursing Programs: What to Expect
A pre-licensure (also called entry-level) Bachelor of Science in Nursing program is a four-year program that is specifically designed for students who do not currently hold a state nursing license and have no prior nursing experience or education. Some BSN programs offer flexible scheduling and part-time study, while other programs offer campus-based study, online study, or a hybrid of the two. All programs require the completion of clinical experiences through local healthcare institutions.
Upon graduation from a traditional, pre-licensure BSN program, students are eligible to sit for the NCLEX-RN and apply for an initial Registered Nurse (RN) license through their state's Board of Nursing.
There are more than 670 BSN programs in the United States, many of which are offered online or at least partially online. Candidates should ensure that the BSN program, whether online or campus-based, is accredited to ensure they are eligible for sit for the NCLEX-RN. The two recognized accreditation agencies for baccalaureate nursing programs in the U.S. are:
Commission on Collegiate Nursing Education (CCNE)
Accreditation Commission for Education in Nursing (ACEN)
Before students enter a BSN program, they must meet the college or university's general entrance requirements, which include, at a minimum, holding a high school diploma or GED, completing a program application, and meeting minimum high school GPA requirements and/or meeting minimum SAT requirements.
Many institutions have in-depth admission processes, requiring students to submit an essay, sit for a personal interview, and provide personal and professional references. The admission process allows the institution to assess the goals and strengths of applicants and gain insights into their integrity and values.
Pre-Licensure BSN Curriculum Requirements: General Education Courses
A traditional, pre-licensure BSN program is organized into two, distinct units: the completion of general education requirements (prerequisites) and the completion of nursing core courses and clinical experiences.
<!- mfunc search_btn -> <!- /mfunc search_btn ->
The baccalaureate curriculum is grounded in a liberal arts education, which includes courses in:
Humanities
Social sciences
Basic sciences
Business
Psychology
Technology
Sociology
Ethics
Nutrition
Nursing core coursework generally does not begin until all general education requirements have been satisfied, usually with a minimum GPA. Prerequisite coursework takes about two years to complete, which means that the nursing core coursework does not begin until the sophomore or junior year.
Pre-Licensure BSN Core Nursing Courses and Clinical Experiences
The core nursing curriculum focuses on the nursing sciences. It is during this time that students are exposed to clinical skills, nursing theory, and the role of the RN in the delivery of healthcare within the healthcare system.
Coursework in the core nursing includes study in:
Nurse leadership
Health promotion
Family planning
Mental health nursing
Leadership and management
Occupational health
Adult and pediatric care
Medical and surgical care
Community health nursing
Management
Pharmacology
Statistics
Home healthcare
The nurse core is supplemented with clinical experiences, which are completed in a variety of settings, including:
Community/private hospitals
Clinics
Social services agencies
Schools
Health maintenance organizations
Although clinical requirements vary based on the institution, students can generally expect to complete three clinical learning hours for every one hour of classroom time.
Accelerated BSN Degree Programs
Accelerated pre-licensure BSN degree programs are designed for non-nursing students who hold baccalaureate or master degrees in a non-nursing discipline. Accelerated BSN programs are typically the quickest route to a baccalaureate degree and RN licensure, taking between 11 and 18 months to complete.
Accelerated BSN programs are currently available in 46 states and Washington D.C. The AACN reported that there were 255 accelerated BSN programs nationwide.
Accelerated BSN programs take into account a student's previous learning experiences. Instruction is often intense, with no breaks between sessions. Accelerated pre-licensure BSN programs consist of the same number of clinical hours as traditional pre-licensure BSN programs.
Most accelerated BSN programs have high admission standards, typically requiring students to possess a minimum GPA of 3.0 and to pass a thorough prescreening process.