Occupational health nursing (also called occupational and environmental health nursing) is a specialty nursing practice that provides and delivers health and safety services to employees and employee populations.
<!- mfunc search_btn -> <!- /mfunc search_btn -> <!- mfunc feat_school ->
Featured Programs:
Sponsored School(s)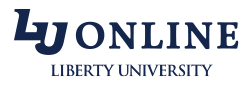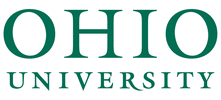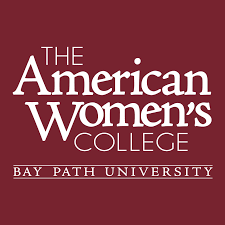 <!- /mfunc feat_school ->
The overall goal of occupational health nurses is to prevent work-related illnesses and injuries and to protect the health and safety of the employees of a facility or company. As such, occupational health nurses are said to focus their practice on promoting, maintaining, and restoring workers' health through a safe and healthful working environment.
What is Occupational Health Nursing?
Occupational health nursing is focused on the promotion and restoration of health, as well as the prevention of illness and injury and protection from work-related environmental hazards.
Occupational health nurses are called upon to make independent nursing judgments and to design and deliver healthcare to the employees they serve. Through emergency care and case management for job-related injuries and illnesses, occupational health nurses strive to provide the highest quality care for injured workers, helping them transition back to work.
Occupational health nursing is focused on early intervention, which reduces the costs associated with workers' compensation. It also includes developing health promotion educational programs and referring employees to outside healthcare resources.
Occupational health nursing requires knowledge of a number of laws and regulations, including:
Occupational Safety and Health Administration (OSHA)
The Family Medical Leave Act (FMLA)
The Americans with Disabilities Act (ADA)
The Workers' Compensation Act
The Health Information Portability and Accountability Act (HIPPA)
Job Description of an Occupational Health Nurse
The primary responsibilities of occupational health nurses, according to the American Association of Occupational Health Nurses, include:
Direct patient care
Health promotion and disease prevention strategies
Investigation and analysis of injury and illness events and trends
Hazard assessment and surveillance of employee populations and workplaces
Case management
Counseling, health education, and training programs
Development, implementation, monitoring, and analysis of health and safety
Oversight of legal, regulatory, and ethical compliance
Management of occupational and environmental health services
Primary care for both occupational and non-occupational injuries and illnesses
Therefore, the roles of occupational health nurses range from clinician and case manager to consultant, program evaluator, and health educator, among others.
Occupational health nurses provide their services to any number of settings, including business, industry, schools, and clinics, and hospitals, just to name a few.
Occupational health nurses possess a multidisciplinary base of knowledge, which includes the science of nursing, medicine, occupational health, and public health. They also have a strong background in the social and behavioral sciences and the principles of management and healthcare administration.
These nursing specialists serve as advocates for employees for employee groups, ensuring that healthcare services and healthy environments are afforded to the individuals they serve.
Occupational health care nurses often serve as members of a larger team, which includes health and safety, human resources, employee benefits, law, and finance professionals. Their work with other professionals allows them to:
Identify health and safety needs
Prioritize interventions
Develop and implement programs
Evaluate the delivery of care and services
How to Become an Occupational Health Nurse
Occupational health nurses must be licensed registered nurses (RNs) in the state in which they are employed. The American Association of Occupational Health Nurses (AAOHN) reports that most occupational health nurses possess a baccalaureate degree in nursing, as well as experience in areas such as:
Critical care
Ambulatory care
Community health
Emergency nursing
In addition to possessing a Bachelor of Science in Nursing (BSN), occupational health nurses often go on to achieve master's degree in areas such as public health, advanced practice, and business administration in order to continue to build their professional competencies.
<!- mfunc search_btn -> <!- /mfunc search_btn ->
The AAOHN also reported that AAOHN certification in Occupational and Environmental Health Nursing is "highly recommended" among many employers. To qualify for this professional certification, BSN-educated occupational health nurses must complete at least 4,000 hours of work experience in the field within the 5 years prior to applying, complete 50 contact hours of continuing education related to occupational health, and successfully pass a national certification examination.
Resources for BSN Occupational Health Nurses