ACCELERATE YOUR NURSING CAREER: BSN CAREER GUIDE
IN THE FIELD OF REGISTERED NURSING, EDUCATION MAKES A DIFFERENCE. ADVANCE YOUR CAREER AND UNLOCK OPPORTUNITIES.
A swiftly aging nursing workforce, healthcare reform, advances in medical technologies, and a Baby Boomer population putting unprecedented demands on healthcare delivery –these are among the top reasons why stakeholders across the board, from government policymakers to private hospital systems and insurers, are pushing for a greater number of bachelor's-prepared RNs in the workforce.The American Nurses Association (ANA), the American Association of College of Nursing (AACN), the Institute of Medicine (IOM), and many others agree: The Bachelor of Science in Nursing (BSN) is the answer to our nation's need for a strong, and well-educated registered nursing workforce.
<!- mfunc search_box_body ->
<!- /mfunc search_box_body ->
<!- mfunc feat_school ->
Featured Programs:
Sponsored School(s)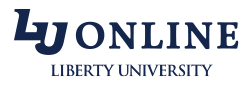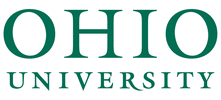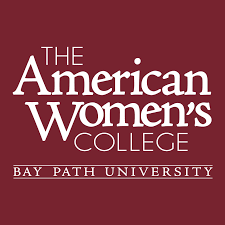 <!- /mfunc feat_school ->

Support for the Bachelor of Science in Nursing

Support for BSN nurses remains overwhelming strong, as does evidence that more highly educated nurses possess the skills to better respond to the demands of a swiftly evolving healthcare system.
The push for more nurses prepared with a BSN or higher degree is nothing new. In fact, a report published by the Pew Health Professions Commission way back in 1998 called for a greater number of nurses with a baccalaureate or higher degree. The push for a better educated nursing workforce has only increased in the years since.
* In 2010, the Institute of Medicine (IOM) released a position statement advocating for an increase in the concentration of BSNs to represent a full
80%
of the nation's total RN workforce by 2020.
The IOM's landmark report, The Future of Nursing, has given a renewed vigor to the initiative to increase the number of BSNs in the workforce.
With the goal of raising quality standards and meeting consumer expectations for safe patient care, many employers have gone as far as to require nurses to hold a BSN or higher degree.
* According to a 2013 American Association of Colleges of Nursing (AACN) report,
44%
of hospitals and other healthcare settings required new nurses to possess a BSN—that's an increase of nearly
5%
since 2012. Even among employers that do not require nurses to possess a BSN,
79%
express a "strong preference" for BSN-prepared RNs.
Further, in order for hospitals to be recognized for nursing excellence and achieve Magnet status through the American Nurses Credentialing Center (ANCC),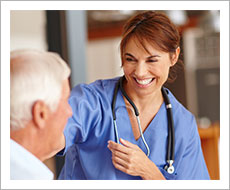 all nurse managers and nurse leaders on staff must hold a BSN or higher degree.
The initiatives pushing for more BSNs have been paying off. According to the U.S. Department of Health and Human Services (HRSA), the number of RN candidates with a bachelor's degree sitting for the NCLEX-RN exam for the first time doubled from 24,832 in 2001 to nearly 59,000 in 2011.
And it's not just new nurses choosing a BSN as a pre-licensure degree: According to the HRSA, there has been an estimated increase of 86-percent in the number of post-licensure RN-BSN graduates from 2009 to 2013.


As a major advocate for expanding the availability of baccalaureate and graduate nursing programs, the American Association of Colleges of Nursing (AACN) believes education significantly impacts the competencies of nurse clinicians and that BSNs are better prepared to meet the demands of the modern healthcare system. According to the AACN, employers value BSNs for their critical thinking, leadership, case management, and health promotion skills, as well as their ability to work across a variety of inpatient and outpatient settings. So, maybe the better question really is: Why not a BSN?
Baccalaureate nursing programs not only encompass the coursework of both nursing diploma and associate degree programs, but they also provide students with a more in-depth study of:
The physical and social sciences
Nursing research
Public and community health
Nursing management
The humanities
BSN programs also prepare students for a broader scope of practice and allow them to better understand the cultural, economic, political, and social issues influencing healthcare delivery. BSN-prepared nurses are also better positioned to pursue graduate nursing programs and achieve advanced practice nursing roles and leadership positions.
Just a few of the practice leaders, professional associations, and policymakers to sound off in recent years on the advantages of having BSNs on staff include:
In a September 2013 article titled, "The Case for Academic Progression," the Robert Wood Johnson Foundation outlined the many benefits to patients, employers, and the profession when nurses advance their education. Specifically, the article found that organizations that employ a higher percentage of BSN-prepared nurses enjoy:

A more stable workforce
A safer practice environment
Lower turnover-related costs
Lower rates of mortality and hospital-acquired conditions
A ready pipeline of nurses to fill leadership and management roles

A 2010 consensus statement released by the Tri-Council of Nursing, titled Education Advancement of Registered Nurses, called for RNs to advance their education so as to enhance quality and safety across healthcare settings.
The Council on Physician and Nurse Supply released a statement in 2007 calling for a national effort to expand baccalaureate nursing programs. The group also called on policymakers to support more baccalaureate-level nursing programs through federal funding.
The American Organization of Nurse Executives released a statement in 2005 calling for all RNs to complete baccalaureate-level programs in order to adequately prepare for complex nursing roles.

Interview with an RN: Day in the Life of a Registered Nurse

Hi Matt, introduce yourself and tell us a little about your background.
---
My name is Matt. I have a bachelor's of science in nursing and I work at the Spinal Cord Injury Unit at the VA (Veterans Association)…
… I spent six-and-a-half years in the Coast Guard and I did search and rescue and counter drug operations off the coast of South America … After I got out of the military I became a nurse's assistant and did home healthcare while I was going to school to get some extra spending money, to get the experience, to see if I actually enjoyed nursing, which it turned out I really did.
Why did you decide to become a nurse?
---
You can really do so many different things in nursing: Work at the Spinal Cord Injury Unit, you could go to ICU, home health care. There's so many different options.
Why did you decide to go with the BSN?
---
The really big difference between the BSN and the associate's degree … They take about the same amount of time spent in nursing school, and the big difference was the number of prerequisites you need to get into the nursing program…
… The bachelor's program is more theory and things like that, which I think are more beneficial … Once you do [pick up the skills] you have more of that critical thinking and are better set up for a career in nursing instead of just doing a job.
Do you have any long-term career goals?
---
Right now I'm really focused on being a good nurse. Being a new graduate – I just graduated in May – I've only had about 5, 6 months of work experience now so I'm still very green … I have a lot to learn, so that's just my main focus right now.

Just Getting Started: the BSN as a Pre-Licensure Degree

No education? No experience? No problem. The pre-licensure BSN is a well-established route to earning an initial RN license.
Pre-licensure BSN Program Info By State
Pre-licensure BSN degree programs are specifically designed for students without any previous nursing experience or education. Upon graduating from these traditional BSN programs, students are eligible to sit for the NCLEX-RN and apply for an initial nursing license through their state's Board of Nursing.
There are more than 670 BSN programs in the U.S., many of which are delivered in partially or fully online formats.

Ready to Take the Next Step: RN to BSN Programs for ADN-Educated RNs

It's never been easier or more convenient for practicing RNs to head back to school and earn their BSN, thanks to the many RN-to-BSN programs now available.
RN to BSN Program Info By State
Better professional opportunities, enhanced credibility, and an increased earning potential are just a few of the reasons today's associate's-prepared RNs head back to school to earn their BSN. Unlike traditional BSN programs, RN to BSN programs are designed specifically for working RNs that currently hold an associate's degree in nursing. These programs build on an RN's previous education and experience so as to avoid repeating areas the nurse has already mastered, resulting in a streamlined and accelerated learning process.
According to the AACN, there are 692 RN to BSN programs in the U.S., 400 of which are offered in a partially or fully online format.

How LPNs Can Prepare for RN Licensure through LPN-BSN Bridge Programs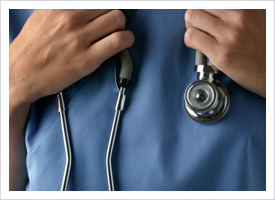 LPN-BSN bridge programs streamline the process for those interested in transitioning from LPN/LVN licensure to become bachelor's-prepared RNs. These LPN-BSN bridge programs pave the path to more professional opportunities, expanded practice authority, and increased pay.
LPN to BSN programs allow LPNs to build upon the skills and knowledge they've already gained, and prepare graduates to sit for the NCLEX-RN exam in order to achieve RN licensure through their state's Board of Nursing. Graduates of these programs are well-positioned to land nursing jobs in a variety of clinical settings and to take on leadership and management roles.
LVN to BSN programs are available at campus locations in California and Texas, while LPN to BSN programs are available at campus locations in Florida.
According to the AACN, there are more than 143 LPN-BSN programs in the U.S., a number of which are offered online.

BSN Jobs: Unique Career Paths for BSN-Educated RNs

The Robert Wood Johnson Foundation reported that the RN workforce is expected to increase from 2.7 million to 3.2 million between 2012 and 2022, an increase of nearly 530,000 jobs during the ten-year period. Another 525,000 nurse jobs will need to be filled to replace retiring nurses, bringing the total number of job openings during this period to more than 1 million nationwide.
Registered nursing may have a promising job outlook in general, but RNs that hold a Bachelor of Science in Nursing (BSN) have even greater career opportunities, according to the American Association of Colleges of Nursing (AACN).
The AACN revealed that nearly 60 percent of BSN graduates in 2012 had job offers at the time of graduation. Despite concerns about college graduates finding employment in today's tight job market, graduates of BSN programs are finding positions at a significantly higher rate than the national average.
The Campaign for Nursing's Future, an initiative that Johnson & Johnson launched to address the nursing shortage, outlines no less than 104 areas in which RNs can specialize. While many of these RN specialties, such as ambulatory nursing, geriatric nursing, home healthcare nursing, and long-term care nursing do not require RNs to possess a BSN, many more still do.
The following are among the specialized jobs available exclusively to BSN-educated RNs:

Critical Care Nurse
Critical care nurses work with critically ill patients using specialized skills and an in-depth knowledge of the latest medical technology. Their major job duties include performing critical care assessments, providing patients with intense therapy and intervention services, and operating life support systems.
Critical care nurses usually work in hospitals, although their services may also be used in nursing homes and outpatient facilities. Many critical care nurses specialize in treating adults, children, and/or babies.
Once RNs have obtained their BSN, they are eligible to earn the critical care nursing certification through the American Association of Critical Care Nurses (AACN).
For more information visit our Critical Care Nurse Career page.

Nurse Informaticist
Informatics nurses, also known as nurse informaticists, manage, interpret, and communicate medical data between doctor's offices, hospitals, clinics, and other healthcare facilities. The job duties of informatics nurses include:
Working with information systems and incorporating them into clinical settings
Developing storage and analytic technology to optimize data for research
Performing research based on clinical data and trials
After completing a BSN, passing the NCLEX-RN, and earning an RN license, nurses interested in working as an informatics nurse earn the Informatics Nursing Certification through the American Nurses Credentialing Center (ANCC).
For more information visit our Nurse Informaticist Career page.

Clinical Nurse Manager
Clinical nurse managers oversee the nursing staff in a unit or department within a medical facility. These RNs are responsible for recruiting and retaining a nursing staff. In addition, they are often called upon to collaborate with doctors on patient care and serve as liaisons between the nursing staff, physician groups, and the healthcare facility.
Clinical nurse managers also often handle paperwork, including nursing staff records and medical records. At this level, clinical nurse managers are often referred to as nursing administrators.
Nurse leaders in the nurse manager role often choose to pursue the Certified Nurse Manager and Leader (CNML) designation through the American Organization of Nurse Executives (AONE).
Eligible BSN candidates for the CNML designation must possess at least two years of experience in the nursing manager role.
For more information visit our Clinical Nurse Manager Career page.

Research Nurse
Although nurse research scientists possess master's and even doctoral degrees, BSN nurse researchers often work in other capacities alongside these scientists. The goal of nursing research involves shaping healthcare policy within a healthcare institution, at the state, local, or national level, or even at the patient's bedside.
The National Institute of Nursing Research reports that nursing research develops knowledge designed to:
Manage and eliminate symptoms caused by illness
Enhance end-of-life and palliative care
Prevent disease and disability
Build the scientific foundation for clinical practice
Nurse researchers at the BSN level help nurse scientists conduct research. This may include performing duties such as:
Compiling and organizing clinical data
Reviewing and analyzing collected data
Collaborating with other members of the research team, including investigators and statistical consultants
Screening and recruiting subjects for clinical studies
For more information visit our Research Nurse Career page.

Nurse Advocate
Nurse advocates serve as liaisons between patients and doctors. They help patients make the best decisions regarding their health by educating them on their diagnosis and on treatment options. Nurse advocates also work with doctors to offer patients alternative treatment solutions.
BSN-prepared RNs who want to become nurse advocates generally also pursue additional study in social work, research, and patient education.
Nurse advocates may be employed by hospitals, rehabilitation centers, nonprofit organizations, government agencies, for-profit patient advocacy firms, insurance companies, and other medical facilities, among others.
For more information visit our Nurse Advocate Career page.

Occupational Health Nurse
Occupational health nurses offer preventative healthcare services for patients in hospitals and other medical facilities. Their job duties include working closely with employers to ensure that health and safety standards are met. They also develop safety programs and document employee injuries or illnesses.
The work that occupational health nurses perform combines the concepts of public health and nursing theory to keep healthy workers healthy and meet the requirements of the Occupational Safety and Health Act (OSHA). Their job duties often include conducting environmental surveillance for health hazards, promoting health education, counseling employees, and providing direct nursing care.
After earning a BSN, RNs must complete at least 3,000 hours of experience in occupational health and pass the Occupational Health Nurse certification examination through the American Board of Occupational Health Nurses (ABOHN).
For more information visit our Occupational Health Nurse Career page.

Oncology Nurse
Oncology nurses provide care for cancer patients by monitoring their condition, prescribing medication, and administering chemotherapy and other treatments. The job of an oncology nurse also involves creating management strategies and providing cancer prevention counseling.
Oncology nurses must be caring and compassionate with their patients, many of whom are faced with life-threatening diagnoses and painful procedures. In addition, oncology nurses manage and treat illnesses that may result from cancer treatments.
RNs with BSN degrees must complete at least 1,000 hours in oncology to pursue certification through the Oncology Nursing Certification Corporation (ONCC) so as to become an Oncology Certified Nurse (OCN).
For more information visit our Oncology Nurse Career page.

Clinical Nurse Educator
Clinical nurse educators are experienced RNs who possess a minimum of a BSN-level education. The job of a clinical nurse educator is to educate and train both nursing students and practicing nurses in a clinical environment. Along with a BSN, RNs who serve as clinical nurse educators often complete graduate-level coursework in nursing education.
Some clinical nurse educators possess specialized experience in specific medical areas or populations, such as pediatrics, geriatrics, or critical care, while others possess general nursing experience.
Clinical nurse educators may also be responsible for developing a clinical program's curricula.
For more information visit our Clinical Nurse Educator Career page.

Surgical Nurse
Surgical nurses, also called operating room nurses or perioperative nurses, are responsible for caring for patients before, during, and after surgery. They are most often part of surgical teams working to assure patients receive the best possible care throughout the entire surgical process.
The job of a surgical nurse also includes serving as a patient liaison, interviewing and assessing patients on the day of their surgery, monitoring patients and coordinating their care during and after surgery, and educating patients post-surgery on how to best navigate the recovery process.
Upon graduating from a BSN program, sitting for the NCLEX-RN, and earning their RN license, nurses interested in becoming surgical nurses should gain experience working in critical care and in the emergency room. They can then pursue the Certified Perioperative Nurse certification through the Association of Perioperative Nurses (AORN).
For more information visit our Surgical Nurse Career page.

Public Health Nurse
The American Public Health Association defines public health nursing as nursing that focuses on improving community health by emphasizing prevention. Public health nurses, also often referred to as community health nurses, are focused on advocacy, planning, and policy development, all of which address social justice. As such, they generally work for non-profit and governmental agencies and public health clinics.
The work of public health nurses include focusing on the healthcare needs of an entire population, remaining attentive to many determinants of health, emphasizing primary prevention, assessing population health using a comprehensive and systematic approach, and applying interventions and systems designed to improve health.
Although public health nurses may be associate-prepared RNs, the American Public Health recommends baccalaureate-prepared public health nurses, as BSN programs provide study in areas such as clinical prevention, healthcare policy, and finance, all of which are essential elements of this job.
For more information visit our Public Health Nurse Career page.

Earn a BSN, Earn a Higher Salary

One of the biggest questions students and working RNs ask themselves as they consider their educational options is …
Is it worth my time to purse a BSN?
---
The resounding answer is, YES! Earning a BSN—whether as a pre-licensure degree or later on—proves to be a valuable pursuit for many RNs, both professionally and monetarily.
In addition to better opportunities for career advancement and expanding access to specialized nursing roles, RNs with BSNs enjoy higher salaries than their ADN-prepared peers.
According to the AACN, the average salary for an RN was $66,620 in 2014, compared to an average salary of $75,484 for a BSN-prepared RN.
Area name
Hourly 75th percentile wage
Annual 75th percentile wage
District of Columbia
42.83
89090
The National Student Nurses Association also reported that simply possessing the BSN degree gives many RNs a competitive edge in terms of salary. They found that about 23 percent of BSN-prepared RNs received a salary increase because of their advanced degree.

Scholarships Available to Help Pay for a BSN


Scholarships and Grants
The national push for more BSN-prepared RNs has resulted in a steady stream of scholarships and grants offered by governmental agencies, academic institutions, and private organizations. Scholarships and other types of awards help support the goal of achieving advanced nursing education for both practicing nurses and pre-licensure nursing students.
From national nursing organizations like the American Association of Colleges of Nursing to governmental agencies like the Department of Health and Human Services, organizations at nearly every level offer monetary awards to alleviate the stress associated with covering the cost of a BSN education.