BSNEDU.org is owned and operated by Wiley University Services. Our content originates from many different education content writers. Our views and opinions are our own and for information purposes only. We want this website to serve as a directory guide, or an on-ramp, for educational programs as you explore the many options available. Please note the higher ed landscape is expansive; we do not include every option available and encourage you to conduct your own independent research.
Please view our advertiser disclosure to learn more about our content, how we are compensated, and what to expect if you submit a request for information form.
To get in contact with us for updates or anything else, please email here: olm@wiley.com.
A Resource for New and Advancing RNs
As multiple studies reveal a direct relationship between the proportion of BSN-educated RNs on staff and improved patient outcomes – including lower rates of infection, readmittance and mortality – healthcare providers are making every effort to increase the number of BSNs they employ. Healthcare providers now show a strong preference for BSN-educated RN job candidates during the hiring process, while some hospital systems now require a BSN as the minimum qualification.
In an even more proactive approach to increasing the proportion of BSN-educated RNs on staff, hospital systems now offer tuition reimbursement, scheduling accommodations and other incentives to encourage their RNs to return to school to complete RN-to-BSN bridge programs.
BSNedu.org was created to satisfy the growing demand for information on both prelicensure Bachelor of Science in Nursing programs and post-licensure RN-to-BSN bridge programs.
Our Contributors
Our writing staff brings years of experience conducting research and writing on the topics of education, nursing and healthcare: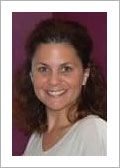 Rebecca Turley – Rebecca is an experienced writer and editor with a BA in Journalism and Communications. Throughout her career, she has contributed to high-profile websites and blogs related to healthcare, education and nursing.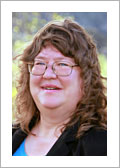 Dr. Helga George – Dr. George began her writing career after fulfilling her lifelong dream of performing research on plant defense chemicals. She earned a BS in Agriculture from Cornell University, an MS in Plant Pathology from the University of Massachusetts in Amherst, and a Ph.D. in Plant Pathology from Cornell University. Dr. George also conducted postdoctoral research on the biochemistry of avocados at the University of California Santa Barbara where she obtained a USDA grant to fund her research.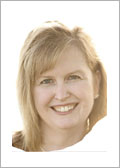 Susan Maphis – Susan is a writer and editor with a BA in Psychology. She has conducted research and written on topics related to higher education, healthcare and nursing throughout her career. Susan's work has been published both in print and on many websites.
Our Mission
Our mission here at BSNedu.org is simple: We strives to serve as a free, unbiased, comprehensive resource for anybody interested in earning a BSN, either as a path to initial RN licensure or as a post-licensure degree.
As a comprehensive resource for new nursing students and existing RNs considering their education options, BSNedu.org is here to help. We encourage visitors to use this resource freely and share it among their peers.
Here at BSNedu.org we provide:
State-by-state guides on scholarships and education incentives available through local employers and state agencies working to make a bachelor's-level education more accessible to all nurses
Information on entrance requirements and credit transfer allowances for pre-licensure and post-licensure students, as well as those from other backgrounds considering a career change to registered nursing
Degree guides that describe the various entry-points for nurses and aspiring nurses (pre-licensure BSN, RN-BSN, LPN/LVN-BSN, and accelerated programs for professionals with bachelor's degrees in areas other than nursing)
Career guides that provide a clear explanation of the career paths, specializations and related specialty certification available to BSNs
State by state salary guides that provide information on what BSN-educated RNs earn as compared to their ADN/diploma-prepared peers (from surveys conducted by the US Bureau of Labor Statistics, the American Association of Colleges of Nursing and ADVANCE)
Blogs on current issues concerning BSN programs and the nursing profession in general