The nursing profession is an ever-changing model, with advances in healthcare and an aging population spurring a growing need for nursing professionals with higher levels of education and training. Licensed practical nurses (LPNs) (known as Licensed Vocational Nurses (LVNs) in California and Texas) interested in advancing their education and career trajectory are driving the demand for LPN to Bachelor of Science in Nursing (BSN) programs.
<!- mfunc feat_school ->
Featured Programs:
Sponsored School(s)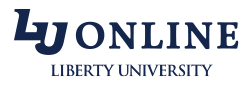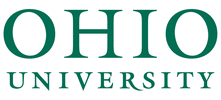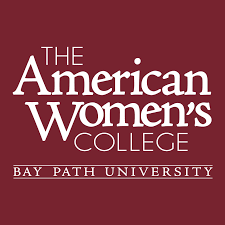 <!- /mfunc feat_school ->
LPN to BSN programs, often referred to as bridge programs, are designed specifically for currently licensed LPNs seeking to pursue a BSN and earn their Registered Nurse (RN) license. BSN graduates are eligible to sit for the national RN license examination, the NCLEX-RN, and earn eligibility for RN state licensure.
LPN/LVN to BSN Program Info By State
How LPN to BSN Programs are Improving Healthcare
BSN programs are becoming a popular alternative to Associate Degree in Nursing (ADN) programs, particularly since the Institute of Medicine's (IOM) recommendation that RNs with BSN degrees and higher comprise 80-percent of the workforce by 2020. The IOM made this recommendation following studies that found that BSN among RNs were associated with lower patient mortality and higher patient satisfaction. Many hospitals throughout the country are now requiring BSNs for entry-level RN positions.
Registered nurses who hold a BSN may provide nursing care in a wide variety of healthcare settings, such as hospitals, long-term care facilities, physician's offices, clinics, and government health agencies. The job of an RN involves incorporating evidence-based practices in the management, evaluation and delivery of healthcare to patients across the lifespan.
BSN-educated RNs are qualified to perform the following duties:
Provide and coordinate client care
Work closely with client physicians and other members of the healthcare team
Assess client needs
Develop plans of care
Administer treatments
Provide client education
Direct other multi-skilled caregivers
In addition to significant salary increases, RNs who hold a BSN are eligible for a wide variety of higher-level positions in the field, including supervisory and clinical teaching positions. A BSN also allows currently licensed RNs to pursue their master's degree in nursing and qualify for advance practice licensing as a nurse anesthetist, nurse practitioner, and nurse midwife, among others.
What to Expect from LPN/LVN to BSN Bridge Programs
The American Association of Colleges of Nursing (AACN) maintains a list of schools in the U.S. that offer LPN to BSN programs, which shows that there are currently more than 143 programs in the U.S. Thanks to a demand in this popular bridge program, a number of online institutions have begun offering the degree, as well.
Online LPN to BSN programs are similar to campus-based programs, as they consist of all necessary core nursing courses, with clinical experiences completed through local healthcare institutions. However, online LPN to BSN programs generally offer more flexible learning options for the working LPN, thereby allowing nurses to complete their BSN at their own pace and meet the demands of today's busy working student.
LPN to BSN Program Structure
Unlike traditional BSN programs, an LPN to BSN program is designed to build upon the skills and knowledge gained through an LPN program. A typical BSN program requires about four years of full-time study, while an LPN to BSN program takes between two and a half to three years.
Admission into an LPN to BSN bridge program, whether campus-based or online, requires possessing a current and unencumbered LPN license, completing an undergraduate application and, often times, meeting minimum GPA requirements.
Applicants for LPN to BSN programs often receive advanced placement credits for holding an LPN license, and any applicable courses from an accredited college or university can be transferred to fulfill core requirements.
Most programs are offered as flexible, part- of full-time programs that allow students to take courses throughout the year. Online programs offer Internet-based, distance learning courses with local clinical experiences. Many campus-based programs also offer online courses designed to accommodate the busy, practicing LPN.
Curriculum Structure/Requirements
The foundation of knowledge in an LPN to BSN program is achieved through the completion of general education courses, which must be completed (usually with a minimum GPA) before core courses in nursing can begin. General education courses provide LPN to BSN students with a base of knowledge designed to help them experience success in nursing courses and clinical experiences. General education coursework in an LPN to BSN program often includes:
Microbiology
Anatomy and physiology
Chemistry, general and organic
Biochemistry
Sociology
English composition
Statistics
Ethics
Psychology
Developmental psychology
Public speaking/oral communications
The core curriculum requirements of an LPN to BSN program include study across the lifespan and in a wide variety of settings:
Nursing as a profession
Leadership and ethical reflection
Health assessment
Integrated family nursing
Psychosocial nursing
Public health
Complex issues in adult health
Nursing management
Nursing issues and career development
Clinical Experiences
All students in an LPN to BSN program must successfully fulfill the university's clinical practicum requirements, which include completing clinical experiences in a wide number of areas, including:
Adult health
Critical care
Mental health
Pediatrics
Rehabilitation
Women's health
Family/child
To gain admission into a clinical rotation, students must show proof of a completed and clear background investigation, CPR certification, and proof of immunization.
Clinical rotations are also often complemented with laboratory experiences, including simulation labs, which are designed to provide students with hands-on clinical experiences in an instructor-managed environment. Simulation labs often serve as an excellent precursor to clinical experiences with actual patients.