The position statement of the American Association of Colleges of Nursing (AACN) states that nursing research worldwide is committed to "rigorous scientific inquiry" that provides the body of knowledge necessary to advance the nursing practice and shape health policy.
<!- mfunc search_btn -> <!- /mfunc search_btn -> <!- mfunc feat_school ->
Featured Programs:
Sponsored School(s)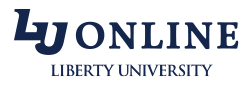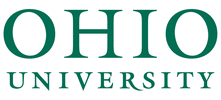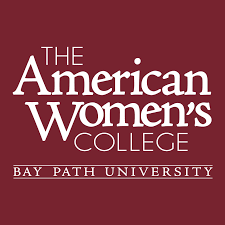 <!- /mfunc feat_school ->
The vision of nursing research involves optimizing the health and well-being of populations and bringing a holistic perspective to science.
The Scope of Nursing Research
Nursing research reflects the nursing industry's commitment to the promotion of health and healthy lifestyles, the advancement of quality healthcare, and the importance of grounding the professional nursing practice in research.
Nursing research encompasses:
Clinical Research: Clinical research is based on biological, behavioral, and other types of investigations, provides the scientific basis for the care of individuals across the lifespan.
Health Systems and Outcomes Research: Health systems and outcomes research examine the availability, quality, and costs of healthcare services.
Nursing Education Research: Nursing education research focuses on how students learn the discipline and professional practice of professional nursing.
The AACN recognizes the baccalaureate prepared nurse as possessing a basic understanding of the processes of research. Graduates of BSN programs are able to understand and apply research findings from nursing and other disciplines within their clinical practice. These professionals understand the basic elements of evidence-based practice; they are able to work well and collaborate with research teams; and they are able to effectively identify problems that may affect research.
BSN nurses may also pursue a master's degree as to be able to take their research skills one step further. Master's programs allow nurses to evaluate their research findings and develop and implement evidence-based practice guidelines.
Schooling for nurses beyond the master's degree may include both practice-focused and research-focused doctoral programs, which allow graduates to obtain the highest level of practice expertise.
Baccalaureate-Prepared Nurses in Research: What They Do, What They Study
Nurse researchers, at the highest level, are scientists who study the various aspects of health, illness, and healthcare. Although nurse scientists at the doctoral level and post-doctoral level design and implement scientific studies, BSN nurses provide an important role in research, performing job duties such as:
Preparing trial protocols and other trial-related documentation
Submitting studies for regulatory approval
Coordination the management of the research
Screening and educating potential participants for studies
Ensuring the protection, safety, and well-being of trial participants
Collecting and recording data
Ensuring data is accurate and complete as to be valid
Reporting any adverse events related to patient protection
Presenting at conferences and other meetings
Serving as teachers, mentors, and advisors to other healthcare professionals
BSN nurses generally work for grant-funded research studies; therefore, nurse researchers must often write grant proposals and meet certain reporting requirements. Nurse researchers work in diverse healthcare settings, including universities, research organizations, nonprofit organizations, private companies, and laboratories. Because research studies have specific time frames and are bound by grant funding, nurse researchers must often move from one project to the next.
The start of a career as a BSN-prepared nurse researcher involves working as a research assistant, clinical data coordinator, or clinical research monitor, while the top nurse researchers are known as principle investigators.
Nurse researchers are often called upon to write grant proposals, prepare journal articles, and present at conferences and meetings.
The goal of research in nursing involves building upon a foundation of knowledge and providing research-based evidence as to guide future interventions and treatments by nurses and other members of the healthcare team.
Research conducted by a team of nurse researchers includes uncovering new ways to:
Improve the quality of life for patients with chronic conditions
Deliver healthcare services in the most effective and efficient manner
Encourage patients to make healthy lifestyle choices
Address patient safety and the prevention of injury and illness
It is common for nurse researchers to partner with other scientists in related healthcare fields like nutrition, medicine, and pharmacy.
How to Succeed as a Research Nurse
The BSN is widely recognized as the minimum educational requirement to become a nurse researcher, although clinical research is often viewed as commanding a "steep learning curve" for nurses. Experience as a nurse is vital to the role of the nurse researcher, but it also requires a wide range of additional knowledge and skills.
<!- mfunc search_btn -> <!- /mfunc search_btn ->
Although the doctoral-prepared principal investigator is responsible for the research study, the role of the research nurse is vital to the day-to-day management of the study. Therefore, nurse researchers must possess superb leadership and organizational skills, as well as the ability to adapt to different situations and work well with other members of the research team.
In addition to possessing knowledge in their clinical nursing specialty, nurse researchers must have extensive knowledge of the research process and any legislation surrounding research. Nurse researchers must also have a working knowledge of computer-based programs and presentation software.
The National Institute of Nursing Research provides a wealth of information on the value and significance of nurse researchers in the U.S.