Nurses in administration have administrative, business, medical, and managerial duties, making these healthcare providers quite valuable in hospitals and other healthcare settings.
<!- mfunc search_btn -> <!- /mfunc search_btn -> <!- mfunc feat_school ->
Featured Programs:
Sponsored School(s)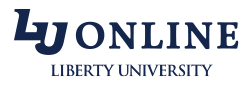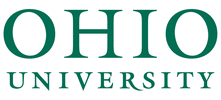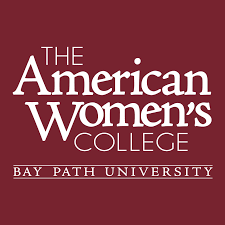 <!- /mfunc feat_school ->
Just a few of the facilities in which nurses in administration work include:
Hospitals
Laboratories
Rehabilitation clinics
Nursing homes
Long-term care facilities
Neonatal care units
Emergency rooms
Administrative nurses, most of whom are required to possess a BSN or higher, and all of whom must possess an RN license, have the skills and experience to not only serve the medical needs of the patients they serve, but to also oversee other nurses and complete administrative duties involved with coordinating staff, ensuring standards of care are met, evaluating and implementing nursing policy, and completing other administrative duties.
In general, BSNs in administration are responsible for the overall management and direction of nursing services provided at a treatment or healthcare facility. Nurses working in administration may be called clinical coordinators, nurse managers, directors, chief nursing officers, and assistant chief nursing officers, among others.
While administrative nurses spend time working on the floor, training nursing staff and managing patient care, they also spend time working in desk positions, managing paperwork and performing medical-related administrative duties.
Nurses in administration are becoming more valuable as healthcare reform leads to consolidation and the involvement of clinicians at the executive level. Nurses are a natural choice to fill these roles due to the ease of teaching the business side of the organization to a practicing clinician. Administration at all levels involves organizing each department and giving each clinician a role in the process, thereby moving toward a truly interdisciplinary approach.
How to Become a BSN Nurse in Administration
Some administration jobs are more complex than others; however, these professionals are usually always responsible for recommending policy and structural changes and assisting in the implementation of changes. Nurses in administration almost universally are licensed RNs, earning their education through a diploma, associate degree, or BSN degree. The majority of nurses in administration possesses a BSN or higher, with many nurses with aspiration of careers in administration also pursuing post-baccalaureate programs in related medical fields, such as health services administration, business administration, and public health.
RNs that possess BSNs often go on to earn clinical master's degrees with a functional emphasis in administration, while others choose to pursue bachelor or master's degree in business administration following the completion of their BSN.
Careers in administration for BSN nurses are typically achieved by first working as an RN for a number of years, advancing to supervisory roles, and then working toward positions in clinical administration.
Both BSN and master's degree prepare nurses for administrative work through education and training in:
Nursing theory and practice
Nursing service administration and practice
Accreditation standards and regulations
It is common for nurse administrators to seek continuing education in healthcare finance, healthcare legislation, human resources, management, leadership, and nursing research, among others.
Further, BSN nurse administrators often pursue the Nurse Executive and Nurse Executive, Advanced (formerly called the Certified Nurse Administrator) certification through the American Nurses Credentialing Center (ANCC).
<!- mfunc search_btn -> <!- /mfunc search_btn ->
Eligible candidates must have a minimum BSN and have practiced in administration for at least 2 years to be eligible to take the Nurse Executive examination and become certified through the ANCC. The ANCC Nurse Executive board certification examination is a competency-based examination that is designed to assess a nurse administrator's entry-level knowledge and skills in administration, which include managing the daily operations of a unit or service line.
Skills and Job Duties of BSN Nurses in Administration
Jobs in nurse administration require a specific skill set for the professionals who work in this capacity. The Bureau of Labor Statistics reports that administrative nurses should possess the following skills:
Excellent decision-making skills
The ability to learn and remember large amounts of information
The ability work well as a team
The ability to communicate effectively
Emotional stability, patience, and compassion
Critical-thinking and problem-solving skills
They must be able to tailor and change their job duties as to meet the ever-changing needs of a healthcare facility, maximize performance and patient care, and minimize costs and time.
BSN nurses in administration may be responsible for:
Developing nurse training programs
Interviewing and hiring nursing staff
Managing department budgets
Performing research and analysis
Conducting employee and/or department reviews to ensure procedures and protocols are being followed
Administering the development of nursing service policies through planning, organization, delegation, evaluation, and coordination of the nursing staff
Devising procedures essential to achieving specific objectives
Developing programs and services
Attending meetings with administration staff, research committees, admission committees, and utilization review committees
Developing and maintaining a nursing quality assessment program
Consulting in the training and orientation of professional and paraprofessional staff
Managing resources and maintaining inventories of medical supplies
Reviewing and maintaining medical records for insurance and billing purposes
Serving as liaisons between nurses and other healthcare professionals
Providing support to nursing staff
Developing work schedules and budgets
Observing and training the nursing staff