Nursing informatics is a nursing specialty that integrates nursing science, computer science, and information science in an effort to communicate knowledge, data, information, and wisdom in nursing practice.
<!- mfunc search_btn -> <!- /mfunc search_btn -> <!- mfunc feat_school ->
Featured Programs:
Sponsored School(s)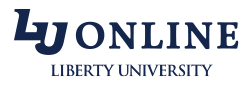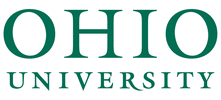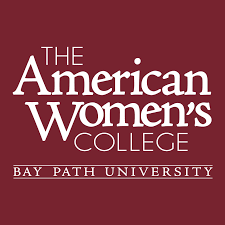 <!- /mfunc feat_school ->
The American Nurses Association (ANA) recognized nursing informatics as a nursing specialty beginning in 1992.
Through the use of information structures, technology, and processes, informatics nurses—often referred to as nurse informaticists—ensure that the nursing process is supported by accurate, automated documentation that helps ensure high-quality, patient-centered care.
In short, nurse informaticists manage, interpret, and communicate medical data found within any number of healthcare or medical facility settings and thus have a unique expertise in both nursing practice and healthcare information technology.
The Role of the Nurse Informaticist in Modern Healthcare
Informatics nurses are experts in a number of areas, including:
Expert nursing clinicians
Expert analytical and critical thinkers
Experts in patient care delivery workflow and integration
Experts in automated documentation
Experts in the utilization and implementation of the nursing process
As such, informatics nurses possess advanced skills and experience in both technology and information systems. Their skills allow them to serve as highly qualified project managers, where they are called upon to make decisions based on their assessment of data.
Nurse informaticists impact the nursing process as a whole because their work involves:
Communicating and coordinating with all other clinical disciplines
Coordinating discharge planning, transitions of care, education, and teaching
Managing all information related to the nursing process and to patient care delivery
A 2011 Healthcare Information and Management Systems Society (HIMSS) survey reported the top responsibilities of today's informatics nurses:
Systems implementation: 57 percent
Systems development: 53 percent
Quality initiatives: 21 percent
Liaison: 32 percent
Strategic planning: 16 percent
Informatics education: 15 percent
Vendor communication: 13 percent
The Settings in which Nurse Informaticists Work
The work that nursing informaticists perform supports efficient clinical workflow in any number of clinical settings, including:
Acute care
Home healthcare
Ambulatory care
Long-term care
Outpatient settings
A 2011 Healthcare Information and Management Systems Society (HIMSS) survey revealed that nursing informaticists reported the following settings as their primary workplace:
Hospital: 48 percent
Health system: 20 percent
Academic setting: 9 percent
Vendor organization: 5 percent
Consulting firm: 5 percent
Government/military: 2 percent
Ambulatory care: 2 percent
The same HIMSS survey found that those nursing informaticists who work in clinical settings report the following as their primary place of employment:
Intensive care units: 44 percent
Administration: 32 percent
Pediatrics: 15 percent
Home healthcare: 12 percent
Quality improvement: 12 percent
Oncology: 9 percent
The Benefits of Informatics Nurses to the Healthcare System
Nurse informaticists help deliver and distribute resources and references to clinical staff based on collected data. The goal of these nursing specialists is to furnish the data necessary to support the mission of delivering high-quality, evidence-based care. As such, their work involves facilitating truly interdisciplinary care and improving relationships with providers and patients.
The overall goal of nurse informaticists is multi-fold, as it includes:
Enabling costs savings
Reaching productivity goals
Facilitating change management
Enhancing the continuity of care
Informatics nurses achieve their goals of high-quality, patient-centered care by serving in a number of capacities, including:
Analysts
Compliance and integrity managers
Consultants
Administrators/managers/leaders
Coordinators/facilitators
Educators
Developers of policy
Advocates
Researchers/evaluators
Their professional titles therefore often include:
Chief nursing officers
Chief information officers
Software engineers
Implementation consultants
Policy developers
How to Become a BSN Nursing Informaticist
The Bachelor of Nursing in Science (BSN) is recognized as the minimum educational requirement for becoming an informatics nurse.
<!- mfunc search_btn -> <!- /mfunc search_btn ->
The 2011 HIMSS survey found that 42 percent of all informatics nurses possessed BSNs, while another 35 percent held Master of Science in Nursing (MSN) degrees. Further, 41 percent of all informatics nurses, according to the HIMSS, were licensed as registered nurses.
The Johnson & Johnson Campaign for Nursing's Future reported that the most streamlined route to becoming an informatics nurse involves completing a BSN and earning RN state licensure.
Many BSN informatics nurses also choose to pursue additional education in nursing informatics throughout their careers. As such, programs in nursing informatics at the post-baccalaureate level are plentiful. In addition to taking courses in nursing informatics, BSN nurses often complete MSN programs or graduate certificates in nursing informatics.
Coursework in these post-BSN programs often include:
Informatics research
Database systems in healthcare
Introduction to healthcare informatics
Population health in a global society
Cognitive informatics in healthcare
Professional Certification for BSN Nurse Informaticists
Due to the unique skillset of BSN nurse informaticists, professional certification is commonplace in this nursing profession. The HIMSS survey found that 19 percent of nurse informaticists possessed the American Nurses' Association Credentialing Center (ANCC) certification in 2011, while 4 percent possessed the Certified Professional in Healthcare Information and Management Systems (HIMSS) certification.
To earn the ANCC Informatics Nursing Certification, informatics nurses must, at a minimum, possess a BSN and at least two years of full-time experience as a registered nurse. They must also successfully complete a competency-based examination that is designed to assess the entry-level clinical knowledge and skills of RNs in the informatics specialty.
To earn the HIMSS Certified Professional in Healthcare Information and Management Systems certification (CPHIMS), informatics nurses must, at a minimum, possess a BSN and at least 5 years of experience in information and management systems, with at least 3 of those years in a healthcare setting.
Resources for BSN Informatics Nurses