The statistics say it all. Time and time again, research has found that baccalaureate-prepared nurses positively impact patient outcomes and help advance innovation in the field of nursing. RNs who earn a Bachelor of Science in Nursing also increase their earning potential, broaden their career options, and enhance their credibility as healthcare professionals.
<!- mfunc search_btn -> <!- /mfunc search_btn -> <!- mfunc feat_school ->
Featured Programs:
Sponsored School(s)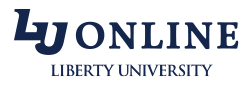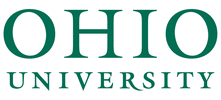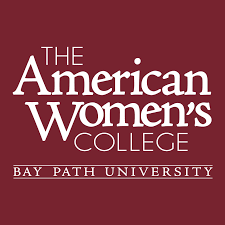 <!- /mfunc feat_school ->
Registered nurses are recognizing that a BSN is no longer a luxury, but rather a necessity in many cases as more healthcare institutions now specifically require staff RNs to return to school to earn their BSN.
Recognizing that nurses who possess BSN degrees are more adept at problem-solving, communication, teamwork, patient engagement, and care management, which better facilitates partnerships with physicians, patients, and other healthcare professionals, the Institute of Medicine has made the recommendation that no fewer than 80-percent of the nation's nursing workforce be educated at the BSN-level or higher by 2020.
RN to BSN Program Info By State
Making RN to BSN Completion Programs More Accessible
Recognizing that increasing the number of licensed nurses enrolling in RN to BSN completion programs is absolutely critical to achieving the goal of increasing the number of BSN-educated RNs, nursing schools, employers and professional organizations are all working in concert to make these programs more affordable and more easily accessible.
A February 2015 article published in The American Nurse reported that healthcare facilities throughout the U.S. have created policies and programs to boost the number of nurses on staff with BSN degrees or higher degrees.
It should come as no surprise that both online and campus-based RN to BSN programs are now commonplace. In fact, the American Association of Colleges of Nursing (AACN) recognizes 692 RN to BSN programs nationwide, more than 400 of which are offered at least partially online. Online RN to BSN programs are designed specifically for the working RN, offering online, part- or full-time study designed to accommodate the hectic schedules of today's busy nursing professionals.
The AACN reports that enrollment in RN to BSN programs has steadily increased. Between 2011 and 2012 alone, enrollment in these programs increased 15.5 percent, making it the tenth consecutive year to see an increase in enrollment.
What to Expect from an RN to BSN Completion Program
RN to BSN programs consist of about 120 units/credits and take about 1 to 2 years to complete. Clinical experiences are an important part of an RN to BSN program, with most programs requiring about 70-90 hours of clinical study through local healthcare agencies.
Unlike a traditional (pre-licensure) Bachelor of Science in Nursing program, which takes about 4 years to complete, an RN to BSN program, which is commonly referred to as a "bridge" program, recognizes the existing knowledge base of a licensed RN. This means that students may transfer the majority of general education course credits achieved through their diploma/ADN program.
This allows incoming RNs to focus their study on the nursing curriculum and clinical experiences of the BSN program, which includes study across the life continuum, including disease prevention, community health, health promotion, and research.
RN to BSN Program Admission Requirements
Admission into an RN to BSN program, whether campus-based or online, requires a current and unencumbered RN license. Although the transfer of previously completed courses is commonplace, most RN to BSN programs accept only those courses that were completed with a minimum GPA, as determined by the school.
For example, the institution may allow students to transfer only those courses in which incoming students achieved a 2.5 GPA or higher. Students must then retake any courses that could not be transferred because they didn't meet minimum GPA requirements. Depending on the institution, transferred credits may also be evaluated to ensure they meet specific content requirements.
An RN to BSN program is grounded in a liberal arts education, which is designed to foster knowledge of science, humanities, and society. This foundation of knowledge supports a high level of intellectual and practical skills, an active commitment to personal and social responsibility, and the ability to apply learning to complex problems and challenges. The American Association of Colleges of Nursing views a liberal education as being critical to the generation of responsible citizens in a global society and sees it as the distinguishing cornerstone for the study and practice of professional nursing.
General education coursework in the sciences includes the physical sciences (physics and chemistry), the life sciences (biology and genetics), the mathematical sciences, and the social sciences (sociology and psychology).
Depending on the institution, other entrance requirements may include:
Minimum GPA in ADN/nursing diploma program
Faculty interview
Admission essay
Letters of recommendation
Resume
RN to BSN Curriculum and Clinical Practice Requirements
The nursing major curriculum within RN to BSN programs includes courses and faculty-led discussions designed to emphasize real-world scenarios. Areas of study include both evidence-based practice and community health nursing for the practicing nurse.
<!- mfunc search_btn -> <!- /mfunc search_btn ->
Therefore, study is focused on the following areas:
Professional nursing
Nursing research
Nursing management and leadership
Women's health nursing
Geriatric nursing
Clinical prevention, population, and environmental health
Health assessment
Evidence-based practice
Community-focused nursing
Clinical experiences are an integral part of any RN to BSN program. Clinical requirements are specific to the institution through which the RN to BSN program is completed, although students can expect to complete clinical experiences in a wide variety of healthcare settings and throughout the lifespan.
Nursing students are assigned in groups for clinical placement with an instructor in a cooperating and approved clinical facility. Depending on the institutions through which the clinical rotations take place, students may be required to complete a health form (to show health history and results of a physical examination), undergo a criminal background check and a drug screen, and show proof of up-to-date immunizations, including tuberculosis screening.
More RN to BSN Program Resources