Surgical nurses, often referred to as perioperative nurses or operating room nurses, are registered nurses (RNs) who are responsible for providing nursing assistance in surgical settings, including the pre-operative, intra-operative, and post-operative phases of surgery.
<!- mfunc search_btn -> <!- /mfunc search_btn -> <!- mfunc feat_school ->
Featured Programs:
Sponsored School(s)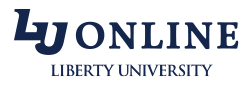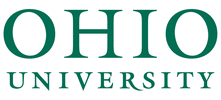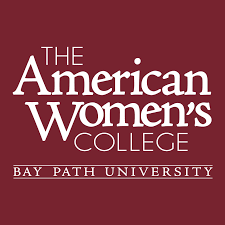 <!- /mfunc feat_school ->
In addition to assisting healthcare professionals and surgeons, perioperative nurses work closely with the surgical patient and the patient's family.
Surgical nurses are considered the backbone of the surgical team, and they take on a key role not only in surgical procedures, some of which may be life-saving, but also in the patient care that takes place before and after the procedure. Through the implementation of a comprehensive, multidisciplinary approach, perioperative nurses work closely alongside all members of the surgical team.
Perioperative nurses who achieve additional training and experience may also advance into leadership roles, such as operating room directors, who are responsible for managing budgets and staffing, as well as for oversight of the business end of a hospital's surgical center.
Surgical Nurses and the Nursing Process
Surgical nurses utilize the nursing process to assess, plan, and implement patient care before, during, and after a surgical procedure.
The assessment process includes:
Reviewing the patient's current and path health history
Analyzing laboratory results
Assessing the patient's psychological and physical condition
Ensuring the patient has an understanding of the surgery or procedure
Surgical nurses frequently review the nursing care plan throughout the process, revising as necessary. Their work involves addressing a number of factors, such as skin integrity and efficient circulatory/gas exchange, although patient safety always remains the surgical nurse's top priority.
Surgical nurses must have the ability to interact well with people in the midst of stressful or difficult situations, and they must possess a caring and empathetic attitude. Their work involves oversight of the entire surgical process, from start to finish. Therefore, they must possess the ability to:
Make critical decisions
Direct others
Coordinate the patient's care
Collaborate with physicians and other healthcare professionals
Surgical nurses possess strong leadership skills, excellent problem-solving abilities, superb communication and interpersonal skills, and strong collaborative abilities.
Job Settings and Description of Duties for Surgical Nurses
Although surgical nurses have traditionally worked in general inpatient hospitals, today's surgical nurses may also work in a number of outpatient settings, such as:
Day surgery (ambulatory) centers
Outpatient clinics
Physicians' offices
They may also focus their area of surgical nursing expertise in a subspecialty such as:
Cardiac surgery
Trauma
Pediatrics
Oncology
Dental
Plastic and reconstructive
Urology
Neurosurgery
Surgical nurses may also find a number of professional opportunities outside the operating room, working as management consultants, clinical educators, researchers, and medical sales professionals.
The job duties of surgical nurses can be broken down into the three phases of a surgery:
Pre-operative care
Surgical nurses prepare patients for surgery by completing a number of steps:
Educating the patient on any pre-operative instructions leading up the surgery
Ensuring that all pre-operatives tests and bloodwork are completed
Ensuring that the patient's chart is comprehensive and all paperwork is completed and signed
Settling patient into the room and prepping the patient for surgery
Interviewing and assessing the patient on the day of the surgery
Intra-operative care
Within the operating room, perioperative nurses may serve in one or more capacities:
Scrub nurse: Assists the physician by selecting and passing instruments and supplies during the surgery
Circulating nurse: Manages the overall operating room as to ensure a safe and comfortable operating room environment
RN first assistant: Directly assists the surgeon
Post-operative care
Upon completion of the surgical procedure, surgical nurses are responsible for:
Monitoring the patient and addressing any signs of distress, infection, shock, bleeding, or other problems
Dressing wounds
Assisting patients by helping them deal with the effects of the surgical procedure or by providing pain management
Instructing the patient and patient's family on at-home, post-operative care (discharge orders)
Ensuring that the patient is comfortable
How to Become a Surgical Nurse
The main prerequisite for becoming a surgical nurse is an RN license. Pre-licensure programs provide both classroom instruction and supervised clinical experiences in hospitals and other healthcare facilities, thereby preparing nurses to practice in a number of areas, including surgical/operative settings.
Although a pre-licensure program may include earning a diploma or associate degree, many employers seek out surgical nurses who have completed a Bachelor of Science in Nursing (BSN), either as their initial pre-license education or through an RN to BSN completion program. The Johnson & Johnson Campaign for Nursing's Future also recognizes the BSN as the minimum educational requirement to become a surgical nurse.
<!- mfunc search_btn -> <!- /mfunc search_btn ->
In addition to a BSN, RNs who want to work as surgical nurses gain valuable clinical experience by working in critical care and emergency room settings. They also often pursue additional, post-baccalaureate coursework in areas such as:
Patient assessment
Intraoperative activities
Discharge planning
Emergency situations
Sterilization
Many BSN surgical nurses also choose to purse national certification as to display a commitment to their profession and to be eligible for additional professional opportunities.
To achieve the Certified Perioperative certification through the Competency and Credentialing Institute, candidates must take and pass the Certified Nurse Operating Room (CNOR) examination. There are more than 34,000 certified perioperative nurses in the U.S.
To qualify to take the CNOR examination, candidates must possess a current RN license; they must be currently employed as a perioperative nurse; and they must possess at least two years (2,400 hours) of experience in perioperative nursing (with at least 1,200 hours in the intraoperative setting).
Resources for Perioperative Nurses