With more than 85,000 nurses licensed under the Alabama Board of Nursing, the nursing profession represents the largest professional category regulated by any single licensing board in the State of Alabama.
With projections showing that the number of openings for registered nurses will increase by more than 17 percent by 2022, practical nurses are seeing this as a perfect time to go back to school and earn a BSN so they can position themselves for advancement opportunities and better pay.
<!- mfunc feat_school ->
Featured Programs:
Sponsored School(s)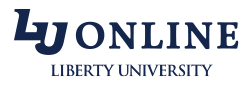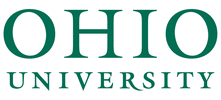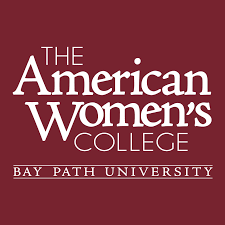 <!- /mfunc feat_school ->
Based upon the Institute of Medicine's (IOM) recommendations that states work toward having a majority workforce of bachelor-prepared RNs, employers, universities and policymakers alike are looking for ways to encourage Alabama's LPNs to go back to school to earn a BSN and become Registered Nurses.
A Look at LPN to BSN Programs Available in Alabama and Online
The IOM and the Robert Wood Johnson Foundation have established a number of joint initiatives, all of which are aimed at the challenges facing the nursing educational system; more specifically, how to improve the level of education and training nurses receive. To a large degree, figuring out how to accomplish these goals is left to states to figure out on their own.
One clear solution is to promote the kind of seamless academic progression that allows currently licensed nurses to more easily upgrade their education and credentials. As a result, there are more LPN to BSN bridge programs available than ever before, both at campus locations throughout Alabama and online.
LPN-BSN Program Eligibility Requirements
Although eligibility requirements for LPN to BSN programs in Alabama vary, nurses can expect to be required to possess:
A current, unencumbered LPN license
Proof of having completed general education coursework
Minimum GPA requirements on general education coursework
Unlike traditional BSN programs, LPNs entering LPN to BSN programs may enjoy advanced placement opportunities, thereby receiving college credit toward their BSN degree based on the knowledge and experience they already have.
Curriculum Requirements in an LPN to BSN Program
Most institutions allow students to complete the required coursework online. Some colleges have dedicated online programs, while others offer students the option of a hybrid program, completing some of the courses online and some on campus. Further, many programs may be completed on a part-time or accelerated basis, depending on the nurse's scheduling needs.
Just a few of the core nursing classes completed in an LPN to BSN program in Alabama include:
Nursing Informatics for Registered Nurses
Role Transition in Baccalaureate Nursing
Inquiry for Evidence-Based Practice in Nursing
Leadership and Management Roles
Complex Client Systems
Community Health Systems
Clinical Rotation Requirements in an LPN to BSN Program
Clinical rotation experiences in LPN to BSN programs can be time-intensive, but the good news is schools and employers are working together to make the whole thing a lot easier. The clinical rotation experiences are designed to allow nurses to provide care to clients in a variety of healthcare settings. This means that in many cases, at least some of your clinical hours can be completed in your current place of employment.
Universities maintain agreements with medical facilities to facilitate the completion of clinical hour requirements. It is common for universities that offer online programs to students all over the country to maintain these kinds of agreements with institutions in each state.
Just a few of the Alabama hospitals in which nurses in an LPN to BSN program may complete their clinical rotations include:
Tuscaloosa Veteran's Affairs Medical Center, Tuscaloosa
Huntsville Hospital System, Huntsville
Jackson Medical Center, Jackson
Mobile Infirmary Medical Center, Mobile
Completing an LPN to BSN Program and Earning an RN License in Alabama
Students who have successfully completed a Bachelor of Science in Nursing are eligible to become licensed RNs through the Alabama Board of Nursing.
Candidates for RN licensure must:
Apply for licensure with the Alabama Board of Nursing using the online application
Apply to take the NCLEX-RN through Pearson Vue and pay the $200 application fee
Receive eligibility to test from the Board of Nursing
Receive an Authorization to Test (ATT) letter from Pearson Vue
Schedule an examination date with Pearson Vue to take the NCLEX-RN
Take and pass the NCLEX-RN
Individuals may receive their test results within 24 to 48 hours of taking the NCLEX-RN exam.
Employer Incentives for LPNs Pursuing BSN Programs
RNs that hold BSN degrees possess the advanced skills and knowledge needed to manage the increasingly complex nature of today's healthcare system. Many employers recognize this and provide a number of incentives for LPNs to go back to school to pursue a BSN:
Southeast Alabama Medical Center, in Dothan, provides tuition assistance for nurses working toward a BSN degree.
Regional Medical Center, in Anniston, offers a number of advanced educational opportunities for nurses through agreements with nearby institutions to assist LPNs who want to pursue a BSN.
Children's of Alabama, in Birmingham, supports the educational goals of its employees through financial assistance. Tuition reimbursement enables LPNs who pursue relevant undergraduate and graduate degrees, such as BSNs, to receive up to $3,500 a year.