Alaska has a number of initiatives in place as it works toward the Institute of Medicine's (IOM) goal of seeing to it 80-percent of the registered nursing workforce holds a BSN by 2020. Nurses with a BSN are associated with lower rates of patient death and medical errors, as well as better patient outcomes. For many LPNs in Alaska, there is no better time to pursue a BSN.
<!- mfunc feat_school ->
Featured Programs:
Sponsored School(s)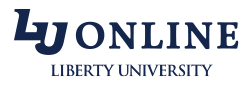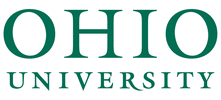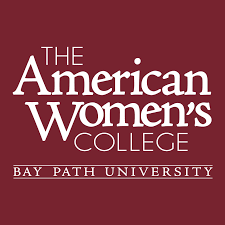 <!- /mfunc feat_school ->
The Future of Nursing, Campaign for Action, a joint effort between AARP and the Robert Wood Johnson Foundation, encourages the creation of state grassroots coalitions (called Action Coalitions) that are designed to ensure that nurses in the state are equipped to provide high-quality patient care through better educational preparation. A number of Alaska nursing organizations are currently coordinating efforts and developing strategic plans to enter the Coalition Action network.
In the words of the Alaska Action Coalition…
"If nurses are to be as effective as possible in helping to provide high-quality patient care in Alaska, they will need to be better prepared as care becomes more complex and moves into the community."
The American Association of Colleges of Nursing reported that there were 7,519 registered nurses in the State of Alaska as of 2013. During the same period, there were 220 students enrolled in BSN programs here, and 124 students graduated from baccalaureate and graduate nursing programs.
In Alaska, Online LPN to BSN Degree Programs Provide the Best Option
While Alaska is making great strides in enrolling nursing students in pre-licensure BSN programs, currently no LPN to BSN programs exist in the state to provide a streamlined option for practical nurses. However, with plenty of institutions across the country offering online options, even LPNs in Alaska are able to pursue the education they need to secure better pay and job prospects. LPN to BSN programs allow today's LPNs to build upon the basic experience and knowledge they've already achieved allowing them to meet BSN program objectives a lot quicker.
Acceptance into an LPN to BSN program requires holding a valid, unencumbered LPN license. LPN to BSN programs allow LPNs to apply not only the credits they've earned in an LPN program toward satisfying some general education requirements, but in some cases they can also apply the experience they've gained on the job toward clinical hour requirements.
Core Nursing Curriculum Found in LPN to BSN Programs
The core nursing curriculum of an LPN to BSN program includes coursework in the following areas:
Information and Technology for Nursing Practice
Population-Based Health and Community Nursing
Genetics in Nursing and Health
Nursing Ethics Across the Lifespan
Evidence-Based Approaches to Professional Nursing Practice
Pathophysiology for Nursing Practice
Nursing Leadership
Clinical Requirements in LPN to BSN Programs
The clinical component of an LPN to BSN program is important, with most programs requiring clinical experience hours. In a lot of instances, this means completing clinical at a current place of employment without the need to travel. Schools offering online programs routinely partner with clinical sites in each state as a way to provide a practical solution to having students located in all parts of the country.
Just a few of the hospitals that maintain such agreements with national universities to accommodate clinical rotations include:
Sitka Community Hospital, Sitka
Providence Kodiak Island Medical Center, Kodiak Island
Providence Cancer Center, Anchorage
North Star Hospital, Anchorage
Kanakanak Hospital, Dillingham
Fairbanks Memorial Hospital, Fairbanks
Cordova Community Medical Center, Cordova
Alaska Psychiatric Institute, Anchorage
Alaska Native Medical Center, Anchorage
Steps Required to Earn Your RN License after Completing an LPN to BSN Program
LPNs who have successfully completed a Bachelor of Science in Nursing may apply for their RN license through the Alaska Board of Nursing, under the Division of Corporations, Business and Professional Licensing by:
Completing a Registered Nurse Application for Examination
Signing and notarizing the application
Including an original, signed, and dated passport-type photo
Including a check or money order of $275, made payable to the State of Alaska
Provide the Board with an official transcript sent directly from the college
Register with Pearson Vue Professional Testing any time during the application process
Receive an Authorization to Test (ATT) Letter and schedule to take the examination
Employer Benefits Offered to LPNs Interested in Pursuing a BSN
A number of Alaska employers offer monetary incentives to LPNs pursuing BSNs, including scholarships and tuition reimbursement. This is a matter of simple economics, since there is a strong return on the investment since increasing the number of BSN-educated nurses on staff has been shown to improve patient outcomes and reduce readmission rates.
The following hospital systems are among those in Alaska to offer tuition reimbursement programs designed to encourage practical nurses to enroll in LPN to BSN programs:
South Peninsula Hospital, Homer
Alaska Regional Hospital, Anchorage
PeaceHealth Medical Center, Ketchikan
Providence Alaska Medical Center, Anchorage