The California Board of Registered Nursing reports that there are approximately 15,600 licensed vocational nurses (LVNs) working in California. In contrast, there are more than 92,000 registered nurses (RNs) serving patients state-wide.
<!- mfunc search_btn -> <!- /mfunc search_btn -> <!- mfunc feat_school ->
Featured Programs:
Sponsored School(s)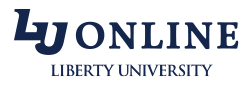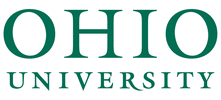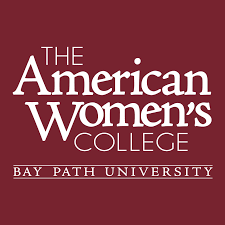 <!- /mfunc feat_school ->
It comes as little surprise that many LVNs in California choose to head back to school to expand their career opportunities and salary potential by completing LVN-BSN programs that would qualify them for RN licensure. Research shows that as you increase the number of BSNs on the floor, patient outcomes improve, while rates of infection and readmission decline. This means cost savings for medical facilities and healthier patients with fewer complications. Employers, policy makers, and health insurance companies all recognize the benefits of a well-educated nursing workforce, and health policy officials in California have set an ambitious goal of seeing to it that 80 percent of the state's nursing workforce holds a BSN or higher by 2020. Many employers are now offering financial incentives as a way to encourage LVNs to go back to school to complete LVN-BSN programs.
Baccalaureate-prepared RNs are qualified for specialized roles as clinical educators, unit leaders, and nurse managers, taking on more responsibility and earning higher salaries than ADN-prepared RNs. This has made the associate degree in nursing a lot less appealing, as more and more LVNs see the BSN as the smarter option for meeting the education requirements for RN licensure.
The Board of Registered Nursing reports that while associate degrees in nursing still comprise the majority of nursing programs in California, the number of LVN-BSN progression programs has significantly increased.
LVN to BSN Programs in California
Practicing LVNs who have their sights set on pursuing a BSN as a path to RN licensure have plenty of opportunities in California. LVN to BSN programs offer a accelerated option for practicing LVNs interested in advancement by strategically building on the nursing education and clinical experience LVNs already have. This means vocational nurses can earn a bachelor's in a lot less time than it would take for students who don't have a background in nursing.
There are currently 16 LVN to BSN programs in California in locations that include:
San Marcos
Los Angeles
Long Beach
Fresno
Fullerton
East Bay
Currently practicing LVNs may also choose to complete an LVN to BSN program through one of the many accredited online institutions. Because most LVN to BSN programs are designed specifically for working professionals, these initial RN licensure programs are completed primarily online, with clinical experiences being completed through local institutions.
Admission and Curriculum Requirements
To be admitted into an LVN to BSN program, students must:
Hold a current and unencumbered LVN license to practice in the State of California
Have completed specific prerequisite courses (usually obtained through an initial LVN program)
Possess minimum GPA requirements
Most LVNs are able to transfer about 60 semester units from the initial LVN program. Transferrable prerequisite coursework includes:
Chemistry
Human anatomy
Human physiology
Microbiology
English composition
Critical thinking
Speech
College algebra
The required general education requirements of an LVN to BSN program include coursework in areas such as:
English communication
Mathematical concepts and quantitative reasoning
Information literacy and technology
Arts and humanities (sociology, psychology)
Physical and biological sciences (anatomy and physiology, microbiology)
Nursing core courses in an LVN to BSN program in California include:
Professional nursing values
Health assessment
Pharmacology
Nursing theories and models
Nursing research
Nursing leadership/management
Clinical Requirements
All LVN to BSN programs include a clinical component, which is completed in a variety of settings, such as: medical-surgical, psychosocial nursing, community nursing, and child-health nursing.
Just a few of the hospitals in California where students in LVN to BSN programs may complete their clinical experiences include:
California Hospital Medical Center, Los Angeles
Sutter Health, Sacramento
Valley Presbyterian, Van Nuys
Oakland Children's Hospital, Oakland
Shriner's Hospital for Children, Sacramento
Sacramento VA Medical Center, Mather
Patton State Hospital, Patton
Metropolitan State Hospital, Norwalk
How to Migrate from an LVN License to an RN License in California
Upon successfully completing an LVN to BSN program, graduates are eligible to apply for and take the NCLEX-RN exam. Applicants must complete, sign, and submit an Application for Licensure by Examination at least two months before they plan to take the NCLEX-RN.
After the Board has reviewed and approved the candidate's application, candidates can expect to receive information from the Board on preparing for and taking the NCLEX-RN. The exam is offered throughout the year at a number of locations in California.
Currently licensed LVNs applying for an RN license may not need to undergo the fingerprinting and background investigation process that is typically required with initial RN licensing.
Incentives Available to LVNs Pursing BSN Degrees and RN Licensure in California
A number of healthcare institutions in California offer incentive programs, including scholarship and tuition assistance programs, to LVNs who pursue LVN to BSN programs as a path to their initial RN license:
Banner Lassen Medical Center, Susanville
Children's Hospital of Orange County, Orange
Providence Holy Cross Medical Center, Mission Hills
Providence Tarzana Medical Center, Tarzana
Children's Hospital Central California, Madera