The State of California Board of Registered Nursing is responsible for protecting the public through the implementation of laws related to the licensure, practice, and discipline of RNs. The Board currently regulates about 390,000 registered nurses and more than 140 pre-licensure nursing programs in California.
<!- mfunc search_btn -> <!- /mfunc search_btn -> <!- mfunc feat_school ->
Featured Programs:
Sponsored School(s)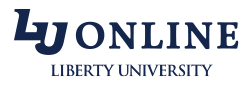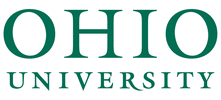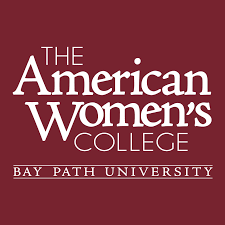 <!- /mfunc feat_school ->
Although the minimum requirement for obtaining an RN license in California is an Associate Degree of Science in Nursing (ASN), the preference is decidedly in favor of the Bachelor of Science in Nursing (BSN), another route to RN licensure.
A 2014 article published by California Health Line, an affiliate of the California Healthcare Foundation, reported that hospitals are "becoming pickier" about whom they hire. This is supported by the fact that the proportion of hospitals requiring new hires to have a bachelor's degree increased from 4.6 percent in 2011 to 8.2 percent in 2013. Further, about 11 percent now require newly hired RNs to obtain a BSN within a specific period of time.
The article also highlighted details of a University of California survey, which found that more than half of all RN employers in the state are now requiring a BSN for positions beyond a staff nurse. The survey also reported that 66 percent of all hospitals surveyed intend to increase the number of new hires who hold a BSN.
In 2013, California hospitals hired fewer nurses with an associate degree (55 percent) than those with a BSN (63 percent).
The California Community College Baccalaureate Degree Study Group released a report revealing that in order to meet the projected demand of BSN nurses in California, the State would need to increase the number of bachelor's degrees awarded by almost 60,000 per year, which is about 40 percent above current levels.
Pre-Licensure BSN Degree Programs in California
Although there are currently about 37 BSN programs in California, many nursing programs, according have long waiting lists of qualified applicants. In fact, a recently introduced bill is putting pressure on California lawmakers to let community colleges offer bachelor's degrees in high-need areas like nursing due to the high demand for nurses with BSNs.
BSN programs are found in institutions throughout California, including those with campuses in the following cities:
Bakersfield
Camarillo
La Mirada
Los Angeles
San Diego
Oakland
Fresno
Fullerton
Sacramento
Irvine
Long Beach
San Jose
Chula Vista
Online BSN programs may serve as a convenient alternative to campus-based programs, as they allow students to pursue their BSN without worrying about waiting list issues among local universities and colleges.
Curriculum Requirements for BSN Programs in California
A BSN program, either through a campus-based or online university, consists of a four-year curriculum of both upper- and lower-level coursework. In general, the first two years of a BSN degree are spent completing general education prerequisites, such as:
English
Oral communications
Critical thinking
Statistics
Organic chemistry
Quantitative reasoning
Anatomy and physiology
Microbiology
Upon the completion of all general education courses, students must apply to the nursing major, which generally requires submitting an application, meeting specific GPA requirements from their prerequisites, and sitting for an entrance interview. Most institutions also utilize the ATI Test of Essential Academic Skills (TEAS) as a requirement for eligibility into the clinical portion of a nursing program.
The clinical nursing courses of the nursing major often include:
Professional Nursing
Nursing Care of Adults
Professional Nursing Communication
Mental Health Nursing
Nursing Families in Complex Illness
Nursing Application of Research
Leadership and Management in Nursing Practice
Clinical Requirements for BSN Programs in California
The completion of core nursing courses includes clinical experiences both on and off campus. Students completing online BSN programs are also required to complete clinical experiences through local healthcare institutions.
Clinicals may be completed in a number of healthcare settings, such as acute care hospitals, skilled nursing facilities, outpatient clinics, and community health agencies, among others.
Just a few of the hospitals in which students of BSN programs in California may complete their clinical rotations include:
Sonoma Development Center, Eldridge
Cedars Sinai Medical Center, Los Angeles
Loma Linda University Medical Center, Loma Linda
Sharp Memorial Hospital, San Diego
Community Regional Medical Center, Fresno
Stanford Hospital, Palo Alto
UCSF Medical Center, San Francisco
University of California Davis Medical Center, Sacramento
Huntington Memorial Hospital, Pasadena
Applying for a Registered Nurse License in California
Students who successfully complete a pre-licsnsure BSN program are eligible to apply for an RN license. Applying for an RN license with the California Board of Registered Nursing involves completing and submitting an Application for Licensure by Examination at least 8 weeks before taking the NCLEX-RN, a national qualification examination designed to test a candidate's knowledge and skills at the entry-level.
<!- mfunc search_btn -> <!- /mfunc search_btn ->
The NCLEX-RN is administered by Computerized Adaptive Testing (CAT), which offers continuous, year-round testing at a number of locations throughout California. Once the Board evaluates the candidate's application, they will send the candidate important information and detailed instructions regarding the registration process for taking the NCLEX.
Candidates must also submit a fingerprint card (available from the Board) or complete the Live Scan fingerprinting process.
Candidates must pass the background investigation and the NCLEX-RN to receive their RN license in California. California RN licenses must be renewed every two years.
New Graduate Residency Programs for RNs in California
Recent statistics show that more than half of California's hospitals (55 percent) had residency programs for new RN graduates in place as of 2013. Nurse residencies provide new BSN graduates with the clinical guidance and mentorship necessary to become competent RNs capable of going on to become nurse administrators, clinical leaders, and nurse educators.
Just a few of the hospitals in California that offer nurse residences include:
UC Irvine, Irvine
Sierra Vista Hospital, Sacramento
Sonora Regional Medical Center, Sonora
Ridgecrest Regional Hospital, Ridgecrest
Oakland Children's Hospital, Oakland
Western Medical Center, Anaheim
White Memorial Medical Center, Los Angeles
Valley Presbyterian, Van Nuys
UC Davis Health System, Sacramento
Torrance Memorial Medical Center, Torrance