The Colorado State Board of Nursing currently oversees licensing maintenance fore more than 110,000 nurses and nurse aides in the state.
<!- mfunc search_btn -> <!- /mfunc search_btn -> <!- mfunc feat_school ->
Featured Programs:
Sponsored School(s)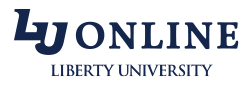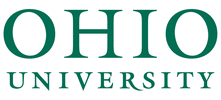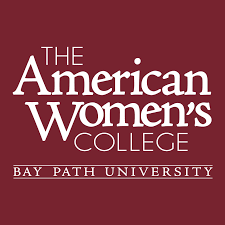 <!- /mfunc feat_school ->
The Colorado Department of Labor and Employment predicts a 37 percent increase in RN employment by 2020, considerably higher than the estimated 22 percent growth for RNs nationwide. The Colorado Coalition for the Future of Nursing also found that by 2018, Colorado will experience a shortage of nearly 6,300 nurses. Still – nurses of all types continue to make up the largest, single occupation in the State's healthcare delivery system.
The Colorado State Board of Nursing recognizes two educational routes to Registered Nurse (RN) licensure: the two-year associate degree in nursing (ADN) and the four-year Bachelor of Science in nursing (BSN). Colorado's RNs, however, are decidedly focused on the BSN over the ADN, with 49 percent of all RNs in Colorado holding a BSN, versus just 34 percent holding an ADN.
BSN Education as a Path to RN Licensure in Colorado
The Board of Nursing reports that the number of RNs with bachelor-level training continues to increase as nurses and hospitals recognize that educational preparation shapes the potential effectiveness, engagement, confidence, and ability of nurses to advance in their careers.
The Board also found that in the most recent round of RN graduates, nearly one-half earned at least a baccalaureate degree prior to entering their basic RN training.
Online BSN programs have increased in popularity in recent years, as students look for alternatives to stringent, on-campus programs. Many online programs allow students to study and work at their own pace.
There are also currently 9 approved BSN programs in Colorado in locations such as:
Alamosa
Denver
Northglenn
Grand Junction
Pueblo
Aurora
Whether on-campus or online, a traditional, pre-licensure BSN program is generally a four-year degree, which is comprised of two, distinct phases: the prerequisites phase and the clinical nursing phase.
Upon graduation from a BSN program in Colorado, students are eligible to apply for RN licensure and practice nursing in settings such as:
Providing care for patients in a hospital setting
Providing care for patients in a community-based setting
Providing nursing leadership through management positions
Providing care at Magnet-designated hospital facilities
Working in clinical research
Providing instruction for future nursing clinicians
RNs with BSNs are also able to pursue advanced degrees in nursing and become nurse practitioners, clinical nurse specialists, nurse midwives, and certified nurse anesthetist, among others.
BSN Curriculum Requirements
General Education Requirements
The first half of a BSN program involves completing general education requirements. These prerequisites must be met before students are accepted into the core nursing program:
Anatomy
Physiology
Microbiology
Statistics
General chemistry
Science
College algebra
General sociology
General psychology
Developmental psychology
Clinical Nursing Core Requirements
Patient-centered health assessment
Pathophysiology for nurses
Nursing care for the adult patient
Nursing profession: History, role and trends
Nursing care of children and adolescents
Inter-professional education: Ethics and teamwork
Mental health nursing across the lifespan
The nursing core courses include credit hours in a clinical setting under the supervision of a nursing professional as to ensure students receive a comprehensive nursing education in a variety of clinical settings and nursing environments.
Clinical Settings in Colorado
Students often have to meet a specific number of requirements to begin the clinical portion of their nursing program, including applying to the institution, meeting minimum GPA requirements from their general education courses and sitting for an entrance interview, among others.
Most institutions also require nursing students to complete their immunizations and undergo a background check. Students completing online programs are also required to complete clinical experiences through local healthcare institutions.
Just a few of the healthcare institutions in Colorado where students in BSN programs may complete their clinical rotations include:
Aspen Valley Hospital, Aspen
Banner Health Colorado
North Colorado Medical Center, Greeley
Boulder Community Hospital, Boulder
Cedar Springs Behavioral Health System, Colorado Springs
Littleton Adventist Hospital, Littleton
Children's Hospital Colorado, Aurora
Denver Health Medical Center, Denver
Kindred Hospital Aurora, Aurora
Memorial Hospital, Colorado Springs
University of Colorado Cancer Center, Aurora
RN Licensure and Residency Opportunities for BSN Graduates
Graduates of approved BSN programs are eligible for RN licensure in Colorado through the Colorado State Board of Nursing. To earn RN licensure, candidates must complete the online Application for License by Examination through the Colorado Division of Professions and Occupations Online Services.
<!- mfunc search_btn -> <!- /mfunc search_btn ->
Once the Board receives an application, the application is reviewed by an application specialist.
While it is being reviewed, candidates must then complete the following:
Once candidates receive an Authorization to Test letter from the Board, they may schedule to take the NCLEX-RN, which may be taken at any one of the Pearson Vue testing centers throughout the U.S., including the following in Colorado: Westminster, Greenwood Village, and Pueblo.
All RN licenses in Colorado must be renewed on September 30 of either odd- or even-numbered years.
RN Residency Opportunities in Colorado
The Colorado Coalition for the Future of Nursing supports the implementation of nurse residency programs, which are designed to help new graduates transition to professional practice through additional education, guidance, mentorship, and support.
A number of Colorado healthcare institutions offer RN residency programs:
Denver Health, Denver
Medical Center of Aurora, Aurora
Exempla Health, Denver
Centura Health
Banner Health Colorado
Children's Hospital: Rocky Mountain, Denver
University of Colorado Hospital, Denver
Mary's Hospital, Grand Junction
Presbyterian/St. Lukes Medical Center, Denver
Children's Hospital of Colorado, Aurora