Delaware LPNs are taking notice of the escalating demand for more BSN-educated nurses in statewide. The Institute of Medicine's recommendation that 80% of the nursing workforce hold a bachelor's or higher by 2020 is certainly one of them. Local healthcare providers right here in Delaware are also becoming responsible for higher education standards, and the increasingly prominent role of nurses in fields like public health are starting to require a greater level of expertise too.
<!- mfunc feat_school ->
Featured Programs:
Sponsored School(s)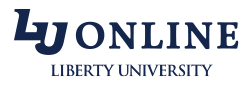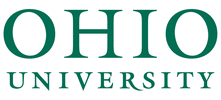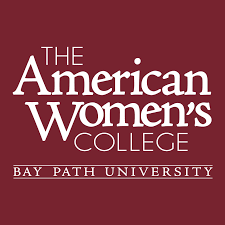 <!- /mfunc feat_school ->
As for the LPNs? They're looking for long-term job security, not just the short-term benefits of bigger paychecks, so applicants for post-licensure BSN programs continue to overwhelm local nursing schools. In a recent article in DelawareTodayit was reported that 1,900 students applied to the BSN program at the University of Delaware in 2017 alone… less than 200 were accepted.
As a result, local nursing schools in Delaware are working to develop new and improved programs to satisfy the needs of employers and students alike, but in the meantime online programs from out-of-state offer the best option for both pre-licensure programs and post-licensure LPN to BSN programs. In the years ahead, though, LPNs will see a proliferation of accelerated post-licensure BSN programs right here in Delaware.
The benefits of earning a BSN are clear: job security, better pay, more job offers, superior patient care, and personal pride for starters.
BSN Options for Practical Nurses in Delaware
The increasing popularity of LPN-to-BSN programs hasn't quite hit the small state of Delaware. Practical nurses will need to think outside the box to locate a convenient fit. But there are still a couple obvious solutions to consider…
Go Online! Working LPNs should consider enrolling in an accredited online LPN-BSN. The Delaware Board of Nursing does not list any online programs under its list of approved nursing  programs, but if a program is offered through an accredited school and fulfills the Board's criteria, you're good to go.
Find a School in a Nearby State! Nurses determined to participate in an onsite LPN-BSN program can find options in neighboring states. For example, Wilkes University's Passan School of Nursing in Pennsylvania readily accepts transfer students from Delaware into its LPN-BSN program and even helps to facilitate the transference of credits. Transfer scholarships are also offered and range from $8,000-$14,000.
Core LPN to BSN Coursework Requirements
Since accredited nursing programs adhere to a fairly universal set of academic standards, they often consist of similar core nursing courses. Here are some examples I've found in LPN-BSN programs offered online and in neighboring states:
Health Assessment
Medical Surgical Nursing
Environmental Health
Introduction to Nursing Research
Pharmacotherapeutics
Public Health
Integrated Family Nursing
Adult Health Clinical
LPN to BSN Clinical Requirements
Clinical training is an important component of any LPN-BSN program. And while clinical requirement hours can vary between programs, it's important to remember that the Delaware Board of Nursing mandates a minimum of 400 hour clinical nursing hours to qualify for RN licensure. Clinical rotations can be performed in any number of different healthcare sites such as hospitals, rehabilitation centers, medical clinics, nursing homes, and schools. Students of online programs are typically able to complete clinicals at local facilities, which often means the place were you already work.
Here's a handful of clinical training sites that partner with online and out-of-state LPN-BSN programs:
Franciscan Health Care Center of Wilmington
Christiana Hospital
New Castle County Health
Nemours/Al DuPont Hospital for Children
Veterans Administration Hospital
Saint Francis Hospital
HCA Rockford Center
Union Hospital
How to Migrate from LPN to RN Licensure with the Delaware Board of Nursing
Along with better jobs with higher salaries, LPN-BSN degrees are all about preparing practical nurses to upgrade to the RN credential. Here's a quick overview on how to get your RN license in Delaware:
Complete a state-approved nursing program.
Register for the NCLEX exam with Pearson Vue.
Submit an application and relevant documents to the Delaware Board of Nursing.
Wait to receive an Authorization to Test (ATT) form from Pearson Vue.
Schedule your NCLEX exam at the Dover or Wilmington Pearson Vue test center.
After successfully passing the exam, wait for the Board to issue a Delaware RN license.
Incentives and Scholarship Programs for Delaware LPNs Interested in a BSN
LPNs in Delaware are fortunate enough to have access to incentive programs that lend financial motivation to students interested in advancing their education. The following examples represent some of the best offers in Delaware right now:
The Delaware Nursing Incentive Program: Delaware LPNs enrolled in an accredited program leading to RN certification are eligible to receive a $5,000 loan per academic year for up to three consecutive years. The real benefit comes with the loan forgiveness provision that allows you to trade one year of employment at a state-owned hospital for a year of loan forgiveness – that's $5,000 per year free and clear while still bringing home a paycheck.
Margaret A. Stafford Nursing Scholarships: The Delaware Community Foundation offers Delaware LPNs that have been accepted into an accredited college or university's nursing program a $2,000 scholarship opportunity. The program must have the express purpose of initiating or furthering nursing training.
Check with your employer to see what kind of options are available to help cover the cost of your BSN.