While scanning the DC Board of Nursing's recommended list of nursing programs, I immediately noticed that most local universities only offered BSN-level degrees or higher. It was much harder to locate a school that even offered a practical nursing program. That's because there was only one in all of Washington. This fact clearly emphasizes the growing demand and preference for the BSN, both in the eyes of employers and nursing students.
<!- mfunc feat_school ->
Featured Programs:
Sponsored School(s)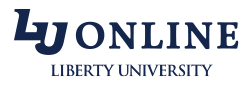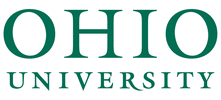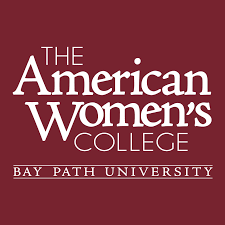 <!- /mfunc feat_school ->
More and more practical nurses are going back to school to complete accelerated LPN-BSN programs. By doing so, they are effectively fast-tracking their careers with the most in-demand combination of credentials: a BSN degree and RN license. For example, while I was browsing through DC nursing jobs, a search for LPN jobs resulted in 156 hits. But when I searched for jobs calling for RNs with a BSN, some 1,200 hits popped up. Talk about better job opportunities!
LPNs are extremely fortunate to have an accredited LPN-BSN program right here in DC, and many more available online and in neighboring states. So take advantage of the opportunity to enroll in an LPN-BSN program and start watching the job offers pour in.
What to Expect as a Practical Nurse Pursuing a BSN
Most LPN-BSN programs available in the DC area adhere to similar admission requirements. For examples, candidates must hold a valid LPN license, complete the Test of Essential Academic Skills (TEAS) examinations, and complete prerequisite courses in college algebra, chemistry, biology, microbiology, and anatomy and physiology prior to enrollment.
Another major feature shared by LPN-BSN programs pertains to clinical work. Regardless of which school you choose, you will almost certainly participate in practical training by performing rotations at health centers, hospitals, and community health agencies in the DC metro area.
Core LPN to BSN Coursework Requirements
Most LPN-BSN degrees strive toward the same high-quality academic goals. As such, their core nursing courses often run strikingly parallel. Here's a few examples I found in DC programs:
Fundamentals of Nursing
Nursing of the Childbearing Family
Adult Health Nursing
Nursing Leadership
Psychiatric Mental Health Nursing
Nursing Research
Community Health Nursing
Nursing of Infants and Children
LPN to BSN Clinical Requirements
The most exciting part of any LPN-BSN program in DC is the clinical placement portion. Applying classroom learning to real-life experiences is the best way for LPNs to gauge their ability to treat patient populations that range in age, socioeconomic background, gender, and health status. To help students adapt to different health care venues, clinical rotations can change between medical centers, hospitals, community health agencies, and outpatient clinics.
Although the clinical requirements vary between BSN programs, LPNs can expect to log around 500 hours of practice. Examples of clinical sites in DC include:
Dominion Hospital
Anne Arundel Medical Center
Children's Hospital National Medical Center
Georgetown University Hospital
Inova Healthcare System
Holy Cross Hospital
National Navy Medical Center
Psychiatric Institute of Washington
How to Migrate from LPN to RN Licensure with the District of Columbia Board of Nursing
One of the biggest windfalls of graduating from a LPN-BSN program is the ability to earn the esteemed register nurse credential. And it's actually pretty easy to make that happen with a BSN under your belt. Here is a quick breakdown of the RN licensure process in DC:
Graduate from a registered nursing program approved by the DC Board of Nursing.
Register to take the NCLEX examination through the Pearson Vue
Receive your Authorization to Test (ATT) form from Pearson Vue.
Submit an RN licensure application to the DC Board of Nursing.
Schedule your NCLEX examination with Pearson Vue.
Sit for your NCLEX examination a nearby Pearson Vue testing site.
Obtain your RN license from the DC Board of Nursing.
Incentive Programs for DC LPNs Interested in LN-BSN Programs
To attract more BSN-educated nurses, I've found that major health care providers are now offering incentive programs to LPNs working in Washington. Inova Health System is one of them. Inova is based in the DC metro area and consists of a large network of hospitals, healthcare centers, assisted living and long-term care facilities, all of which hire LPNs hailing from DC. Here are some program details:
The Inova Nursing Excellence Scholarship: This merit-based incentive program is provided exclusively to full or part-time nurses (including LPNs) that have worked at Inova for at least one year. LPN applicants must already be accepted into an accredited BSN program and complete it within five years. The scholarship award is valued at $5,000 and is based on availability. Award winners must sign a one-year employment contract with Inova.
Inova's Critical Care Sign-On Bonus & Relocation Assistance Program: Inova recently announced it will offer RNs with at least two years of critical care experience a $20,000 sign-on bonus upon accepting a full-time position. RNs wiling to relocate from over 50 miles away for a job will receive $20,000 to cover relocation costs along with a $10,000 sign-on bonus.