The Hawaii State Center for Nursing reports that currently 59 percent of nurses in the state hold a BSN or higher. In 2012, 18 percent of all BSN students were participating in RN to BSN bridge programs.
<!- mfunc search_btn -> <!- /mfunc search_btn -> <!- mfunc feat_school ->
Featured Programs:
Sponsored School(s)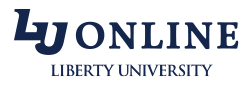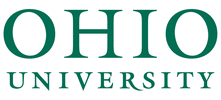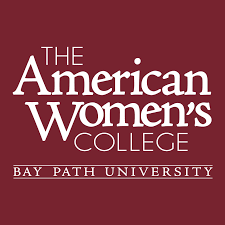 <!- /mfunc feat_school ->
Projections show that the number of registered nurses in Hawaii will grow by around 30 percent over the decade leading up to 2022. As Hawaii's healthcare industry welcomes in hundreds of new nurses in the coming years, hospital systems are looking to their existing staff RNs to meet the demand for more nurse leaders and educators by encouraging them to gain the necessary qualifications through RN-BSN completion programs.
RN to BSN Degree Programs in Hawaii
Although online programs provide the most common and convenient path by which licensed RNs can earn a Bachelor of Science in Nursing, Hawaii's RNs can choose from in-state schools that offer RN to BSN programs, including those located in Honolulu and Hilo.
Whether online or on-campus, these colleges and universities each have their own specific entry requirements and BSN curricula, though there are many similarities among these programs.
Using a semester credit scale, the components of the RN to BSN program will be arranged as follows:
Prerequisite courses and general undergraduate requirements – approximately 2 years or 60 credits
Core courses – approximately 2 years or 60 credits
Accelerated programs – some educational institutions in Hawaii offer accelerated core courses that allow prospective BSNs to work and complete their education simultaneously
Admission Requirements to Enroll in an RN to BSN Program
In general, the requirements for admission into an RN to BSN program usually include the following:
A minimum GPA of around 2.7
Some programs accept applicants directly out of high school, while others require applicants to already be a licensed nurse in Hawaii
Some schools require minimum testing scores, such as:
Each school or university can decide its own policy on accepting credits from other institutions. A typical policy is to award at least 30 semester nursing credits towards a BSN based on a candidate's existing Associate Degree of Nursing.
Before BSN candidates can delve into their core subjects, they must have already fulfilled the following course prerequisites. There is a good chance many of these courses will have been completed during a candidate's original ADN education:
Statistics
Writing, research, and analysis
Organic and biochemistry
Algebra I and II
Microbiology
Anatomy and physiology I and II
RN-BSN Program Curriculum and Structure
Schools will often provide a distance learning option for RN students who want to complete some of their core courses online. Depending on the educational institution, all of these core courses may be offered online:
Health promotion and education
Comprehensive health assessment
Mental health and nursing
Child and family health
Nursing and the childbearing family
Complex nursing care
Nursing in a health community and community health care
Multicultural nursing
Nursing research
<!- mfunc search_btn -> <!- /mfunc search_btn ->
Any clinical requirements of RN-BSN programs can be competed at university affiliate hospitals and other locations with agreements in place. This could include places like:
Kapiolani Medical Center in Honolulu
Queen's Medical Center in Honolulu
Hilo Medical Center
Employer Incentives Designed to Help RNs Complete BSN Programs
Recognizing the improved patient care and reduced liability that a BSN can bring, many employers and advocacy groups offer incentive programs to encourage RNs to return to school.
MedStaff Healthcare Solutions in Honolulu provides its nurses who hold BSNs with licensure reimbursement, free continuing education, and educational development
Aureus Medical Group, employing BSNs at several locations in Hawaii, offers its employees incentives like a tuition reimbursement program that can cover up to $12,000 of a BSN degree program
The Filipino Nurses' Organization of Hawai'i offers a scholarship for BSN candidates
The Hawai'i State Center for Nursing provides resources for scholarships available through the Hawai'i Community Foundation
The Hawai'i Community Foundation also sponsors the Margaret Jones Memorial Nursing Fund for prospective BSN candidates
The Hawai'i Nurses' Association provides resources for several scholarship sources
Nurses who hold a BSN can also use their education as a stepping-stone for MSN or DNP programs as they move towards one of the four recognized Advanced Practice RN (APRN) fields:
Nurse Practitioner
Clinical Nurse Specialist
Certified Nurse Midwife
Nurse Anesthetist