You've probably thought about earning your BSN for quite a while, and it's easy to see why: Employers are demanding BSN-prepared nurses, research is touting the benefits of having a primarily BSN workforce, and everyone from lawmakers to nursing organizations are pushing to meet the Institute of Medicine's initiative to produce an 80% BSN workforce by 2020.
One such effort in place is Senate Bill 888, sponsored by State Senator Andy Manar (D), which, if passed, would allow community colleges to award bachelor's degrees in nursing. According to Manar and other lawmakers supporting the bill, allowing select community colleges to offer a BSN would provide nontraditional students, including working professionals, with more opportunities.
<!- mfunc feat_school ->
Featured Programs:
Sponsored School(s)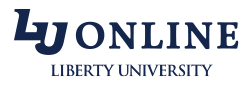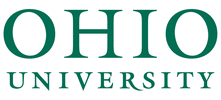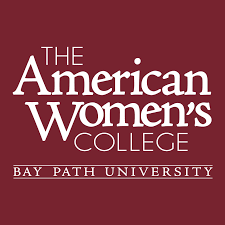 <!- /mfunc feat_school ->
While the fate of Bill 888 has yet to be decided, a number of Illinois universities and colleges have joined forces in this national effort by producing unique educational programs that target practicing nurses looking to climb the career ladder.
One such program is the LPN-BSN, designed specifically for licensed LPNs looking for a convenient and accessible way to earn both their RN and BSN without breaking the bank or impeding on their current professional responsibilities. In other words, this program was designed with you in mind.
These programs are specifically designed to recognize the education and experience you've already earned and are often offered in an online format to make going back to school an easier endeavor. While juggling a college program with your full-time job can be a daunting prospect, LPN-BSN programs can reduce the burden by offering online classes that allow you to study wherever and whenever it's most convenient for you.
While your work as an LPN in Illinois is valuable, going the extra mile and earning your RN and BSN not only serves as a step toward improving the nursing workforce in Illinois but also serves you and your career well.
And while the BSN isn't a requirement to earning an RN license, doing so will strengthen the state's nurse workforce while providing you with a greater scope of practice, a higher salary, and additional opportunities at the supervisory level.
Plus, a BSN positions you nicely if you want to earn your master's or doctoral degree in the future and enter the fields of advanced practice nursing, teaching, administration, or research.
LPN to BSN Programs in Illinois and Online
LPN-BSN programs are specially designed to serve as a bridge between your current education/training and a BSN.
Naturally, you'll need a current and valid LPN license to enter an LPN-BSN program, along with some kind of experience. Some schools have specific experience requirements, such as one year or 1,000 hours of experience, while others have no specific experience requirements and instead simply accept that having earned and held an LPN license means you've satisfied the requirements they're looking for.
You may be required to pass a competency examination as a condition of your admission to the program, although this often varies between programs.
Your LPN license usually grants you a specific number of advanced placement credits that allow you to reduce the general education requirements you need to complete to enter an accelerated LPN-BSN program.
Foundation requirements often include the following courses:
Speech Fundamentals
Human Anatomy
Human Physiology
Microbiology
Statistics
Health & Nutrition Across the Lifespan
Principles and Methods of Psychology
Human Development Through the Lifecycle
Once you've satisfied the program's general education requirements, you must complete the major requirements of the LPN-BSN program, which usually consists of between 50-60 credits and 4-5 semesters. Because most LPN-BSN programs produce nursing generalists, major requirements include courses and clinical experiences designed to address patients across all populations and in a variety of practice settings.
Other major requirements often include:
Pharmacology
Fundamentals of Nursing
Basic Nursing Informatics
Healthcare Policy
Professional Nursing Development
While many LPN-BSN programs are offered online, you must still complete the program's clinical requirements through local clinical sites arranged by your program. Depending on program requirements, you may also be able to complete some or all of your clinical requirements through your current employer. Just some of the clinical sites throughout Illinois include:
Advocate South Suburban Hospital, Hazel Crest
DuPage County Health Department, Wheaton
Elmhurst Memorial Hospital, Elmhurst
Loyola University Health System, Maywood
Susan G. Komen Chicagoland, Chicago
Westlake Community Hospital, Melrose Park
How to Become an RN in Illinois by Completing an LPN to BSN Program
Upon graduation or as you near the end of your program, you can apply for an RN license with the Illinois Department of Financial and Professional Regulation by completing an online application and scheduling to sit for the NCLEX-RN exam.
Incentive Programs for LPNs Pursuing BSNs in Illinois
When a 2016 workforce survey conducted by the Illinois Center for Nursing asked, 'What is the greatest barrier to continuing your education?', most (52%) responded by stating that being able to afford the cost of tuition was the primary barrier.
Because the cost of going back to school to earn a BSN is also likely front and center in your mind, too, it's important to look into available workplace incentive programs such as tuition reimbursement and scholarships. For example, Memorial Medical Center in Springfield actively supports LPNs who want to achieve their RN by coordinating clinical rotations, offering personalized support, and providing tuition assistance and educational grant programs through their Workforce Development Department.
Check with the human resources department of your current employer to learn about tuition reimbursement programs and other financial incentives for returning to school to earn your BSN.