During the 2007-2008 academic year there were 838 nurses enrolled in Iowa's BSN programs. By the 2011-2012 academic year, that number had skyrocketed to 2,108, representing a150 percent increase.
<!- mfunc search_btn -> <!- /mfunc search_btn -> <!- mfunc feat_school ->
Featured Programs:
Sponsored School(s)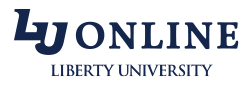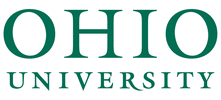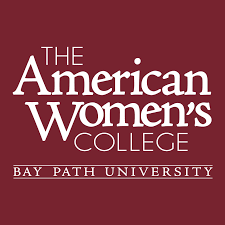 <!- /mfunc feat_school ->
There is good reason why Iowa's hospitals, nursing schools and professional organizations, with full support from the Iowa Bard of Nursing, are putting such an emphasis on BSN-level education. The results of a 2005 study were recently re-confirmed in a 2011 study, which showed that patient outcomes improved and mortality rates decreased markedly as nurses earned BSN degrees. This has led to the stated goal that 80 percent of Iowa's nurses hold BSN credentials by the year 2020.
The Iowa Action Coalition is leading the charge to reach this goal, and to support its efforts the organization received a $150,000 grant from the Robert Wood Johnson Foundation in 2013.This grant and matching Iowa-based funds will help to develop RN to BSN completion programs designed to give nurses the opportunity to meet tomorrow's healthcare demands. Private employers, organizations, and schools are all doing their part to encourage Iowa's RNs to commit to returning to school to earn a BSN.
Online and Campus-Based RN to BSN Programs in Iowa
The fact that there are currently 16 colleges of nursing that offer RN to BSN programs in Iowa is a testament to the growing importance the state is placing on increasing the number of BSN-educated RNs. In addition to online programs, campus-based programs are located in the cities of:
Waterloo
Sioux City
Dubuque
Sioux Center
Des Moines
Mount Pleasant
Davenport
Cedar Rapids
Orange City
Iowa City
Fayette
Oskaloosa
To accommodate the busy schedule of working nurses, most programs are offered online, either entirely or in part. RNs can also choose the pace of completion for their BSN program, with many allowing nurses to complete the program in one – two years as a way to accommodate busy working schedules.
RN to BSN Entry Requirements in Iowa
Each individual school has its own requirements and curricula, so checking the specifics of these is important.
Entry requirements will vary according to the institution, but typically include:
May have a minimum GPA requirement – 2.0 or higher
May require prior completion of a nursing diploma, Associate's Degree in Nursing (ADN), AA, or AS degree
May require all or most BSN prerequisites to be completed
Candidates can generally receive academic credit for things like:
ADN, AA, or AS degree – typically around 60 semester credits
Advanced placement tests
Work experience that results in knowledge equivalent to that gained in specific classes
Some programs only admit students in the fall. Others will admit students in the fall and spring, while still others admit students year-round.
Prerequisite courses are what prepare nurses for the in-depth classes they will study as part of their program's core elements. Often, prerequisites are satisfied through ADN/ASN programs.
Core Curriculum and Clinical Components
RN to BSN program core courses will typically include:
Community and public health nursing
Nursing research
Patient safety and professionalism
Nursing leadership and professional engagement
Human genetics
Nursing with the child-bearing family
Nursing with adults
Healthcare financing
Nursing seminar
Working in a professional setting will be nothing new for experienced RNs, however some of the knowledge and techniques they will be applying will be. Nursing schools have partnerships with a variety of healthcare providers throughout Iowa where students will put their newly acquired skills to the test under close supervision. This could be at hospitals, community clinics, or places like long-term care facilities. Nursing schools try and partner with health care facilities at strategic locations spread equidistant across the state to accommodate online learners. This can include places like:
Saint Luke's Hospital in Cedar Rapids
University of Iowa Health Care in Iowa City
Genesis Medical Center in Davenport
Blank Children's Hospital in Des Moines
Mercy Medical Center in Des Moines
Clinical facilities will often have their own requirements for students completing clinical requirements:
Criminal background check
Vaccinations, such as MMR, tetanus, and Hepatitis B
Varicella and TB screening
CPR certification
Liability insurance
Helping Iowa's Nurses Further their Education through RN to BSN Programs
To respond to the demand for quality health care services in Iowa, incentives are available to RNs pursuing BSN degrees.
<!- mfunc search_btn -> <!- /mfunc search_btn ->
Grants and Scholarships
Virtually every nursing school in Iowa can provide its students with resources for obtaining scholarships and grants. These are a great place for prospective RN to BSN candidates to start.
Professional organizations can also be a good source of scholarship and grant information. These include:
Tuition Reimbursement and Salary Bonuses
Nurse employers are another of the main benefactors for those who complete RN to BSN programs. Health care providers recognize that nurses with a BSN or higher will provide better services that will benefit patients and reduce the risk of liability for the institution.
Iowa's hospitals offer educational benefits like:
Saint Luke's Hospital and Unity Point Health offer tuition reimbursement of up to $2,000 per calendar year, as well as a tuition grant program for RNs who attend a BSN program as part of a specific university system
CHI Health, which operates Alegent Creighton Mercy Hospital in Council Bluffs, offers its nurses perks that include tuition reimbursement, loan forgiveness, and incentive pay
The Mary Greeley Medical Center in Ames offers its nurses benefits that include tuition reimbursement and a college savings plan