Reports over the past decade have repeatedly demonstrated the importance of staffing BSN-educated RNs. A 2005 study found lower mortality rates among patients discharged from acute care hospitals with a higher percentage of BSNs on staff. This was reaffirmed by a 2011 study that found a similar correlation between BSN-educated nurses and reduced rates of infection and mortality among patients.
<!- mfunc search_btn -> <!- /mfunc search_btn -> <!- mfunc feat_school ->
Featured Programs:
Sponsored School(s)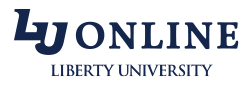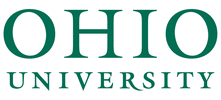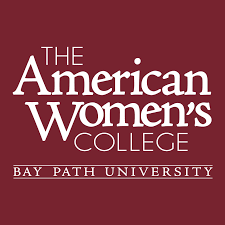 <!- /mfunc feat_school ->
That is why organizations like the AARP, Institute of Medicine, and the Robert Wood Johnson Foundation are challenging Kentucky to work towards the goal of have 80 percent of its nurse workforce hold a BSN or higher.
Statistics from the Kentucky Board of Nursing show that between 2007 and 2012 the yearly graduation rate for BSN-educated first-year nurses has remained more or less the same, with 1,142 BSN graduates in 2012. This lackluster growth rate is not a good sign if the 80 percent goal is to be realized.
More encouraging is the percentage of graduates from post-licensure RN to BSN completion programs. Starting with 737 RNs graduating from RN-BSN programs in 2007, the most recent count in 2012 showed there were 872 graduates of RN-BSN programs.
After completing a BSN program, nurses are eligible for internal promotions. Opportunities made available to Kentucky's BSN-educated RNs as of February 2015 include:
RN Infection Preventionist with Norton Audubon Hospital in Louisville
Nurse Clinical Senior Manager with a major hospital in Lexington
Clinical Educator at the Norton Women and Children's Hospital in Louisville
Infection Control Nurse with the Baptist Healthcare System in Louisville
RN to BSN Completion Programs in Kentucky
Kentucky's RN to BSN programs give nurses a chance to earn a valuable education that will both improve their academic qualifications as well as their ability to provide the best possible patient care. Most RN to BSN programs are offered online, with opportunities to complete the clinical segment at locations throughout Kentucky.
In order to allow nurses to keep working while they attend school, many of these programs are also flexible enough to allow students to complete them in as quickly as one year, or can also be stretched out as needed over the course of multiple years.
In addition to online programs, campus-based RN to BSN programs are located in the following cities:
Richmond
Highland Heights
Bowling Green
Lexington
Grayson
Midway
Morehead
Frankfort
Louisville
Murray
Saint Catharine
RN to BSN Entry Requirements
Each RN to BSN program has its own specific entry requirements, however there are some common features among most programs:
Candidates should have a current RN license in good standing
RN diploma, ADN (Associate's Degree in Nursing), AS, or AA degree
May have a minimum GPA requirement, such as a 2.5 or higher
Entry into the BSN program often requires completion of general education courses
Some programs may require minimum test scores from examinations like the SAT, ACT, or NCLEX
Depending on the BSN program's policy regarding a prospective nurse's academic and work history, academic credit may be awarded for qualifications like:
Nursing diploma, ADN, AS, or AA degrees
Test scores
RN work experience
Each RN to BSN program also has its own unique prerequisite requirements. These are the courses that must be completed before BSN candidates can start taking their core courses. As such, prerequisites include classes like:
Anatomy and physiology I and II
Statistics
Microbiology or human biology
Introduction to psychology or sociology
Ethics
Principles of Chemistry
English language and composition
RN to BSN Structure and Core Curriculum
The RN to BSN track results in a full bachelor's degree, and as such totals at least 120 semester credits. These credits can be roughly divided as follows:
~60 credits come from general classes – having an ADN, AA, or AS degree usually will fulfill these credits
~35 credits are from prerequisite courses
~30 credits are from core BSN classes, including the clinical segment
Generally once nurses have made it through the prerequisites they can delve into the core courses of the BSN major. Many of these courses are completed as part of a clinical rotation:
Leadership and management
Health assessments for children, families, adults, and the elderly
Public health nursing
Nursing research
Complex health systems
Theories and concepts of professional nursing
Pathophysiology
Pharmacology
Nursing teaching and learning
Nursing clinicals can take place in health care settings that range from hospitals to neighborhood clinics and long term care facilities. Clinicals usually have their own requirements that nurses must meet, including CPR certification, vaccinations, and sometimes liability insurance.
The clinical training portions of an RN to BSN program can take place wherever the nursing school has a clinical educational agreement. This can include facilities like:
Lourdes Hospital in Paducah
Norton Psychiatric Center in Louisville
Baptist Health Madisonville
Baptist Hospital East in Saint Matthews
Chandler Hospital in Lexington
Incentives Available to RNs Returning to School to Earn a BSN
Nursing organizations, employers, and the state of Kentucky all recognize that everyone benefits when nurses are more educated.
<!- mfunc search_btn -> <!- /mfunc search_btn ->
To achieve this end, organizations from all these sectors are doing their part to make a BSN more attractive for Kentucky's nurses:
Scholarships are just one of the tools nurses can use to return to school:
Thomas W. Smith Nursing Scholarship
Phi Theta Kappa Scholarship
Darrel W. Richardson Psychiatric Nursing Excellence Award
Nursing Incentive Scholarship Fund (NISF)
AfterCollege-AACN Scholarship Fund
Baptist Hospital East Knowledge Program
The Greater Louisville Medical Society Alliance offers a number of educational grants
Kentucky Educational Excellence Scholarship Program (KEES)
Employers will also often offer tuition reimbursement and salary bonus programs to encourage RNs to return to school for a BSN. Health care providers in Kentucky that offer such benefits include:
Baptist Health Louisville
KentuckyOne Health
Kindred Healthcare
Norton Healthcare
Owensboro Health
Saint Elizabeth Healthcare
Commonwealth Health Corporation
RN to BSN candidates can find additional resources with organizations like: