Should I or shouldn't I? … Like countless other LPNs, you've likely been debating the value of going back to school and earning your BSN and RN license. You've heard about the push to increase the number of BSNs in the nursing workforce, and you know that some of the best career opportunities, with paychecks to match, are increasingly aimed at BSN-prepared RNs.
But there may be yet another reason to take the leap and earn your RN license and BSN degree: an interstate license to practice via the Enhanced Nurse Licensure Compact (eNLC).
<!- mfunc feat_school ->
Featured Programs:
Sponsored School(s)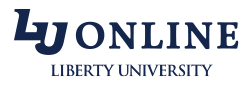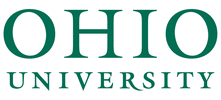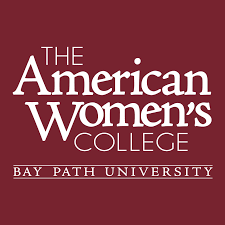 <!- /mfunc feat_school ->
If companion bills HB1188/SB1162 are passed (they've been referred to the Public Health Committee), Massachusetts will be part of a swiftly growing number of states that have entered into the eNLC. Vermont is already part of the eNLC, and New York, Vermont, and Rhode Island also have pending legislation that might see them joining the growing list of Nursing Licensure Compact states.
Yes, as an LPN, you can practice across state lines should Massachusetts become part of the eNLC, but the opportunities available to you as a BSN-prepared RN will undoubtedly be impressive, both in Massachusetts and in neighboring states. A BSN, along with an RN license, will allow you to explore new and exciting opportunities (even across state lines), including leadership and management positions, and will give you the financial security you've been looking for.
While earning a BSN isn't easy work, a multitude of programs designed specifically for practical nurses like you are now available, so going back to school won't be as hard or take as long as you once thought.
Many universities and colleges have begun offering the LPN-BSN program, a unique program designed to recognize and credit you for your previous education and experience and give you advanced placement in the program. That means you can expect to complete a traditional, four-year BSN program in as little as 5-6 semesters (2 ½ – 3 years).
Better still, many of these programs are offered either partially or fully online, thereby allowing you to study wherever and whenever it's most convenient for you. These programs are all about flexibility, accessibility, and convenience, which is a must for working LPNs like you.
That BSN you've been thinking about getting? It may be well within reach through a local or online LPN-BSN program.
LPN to BSN Programs in Massachusetts
Do you have a current and valid LPN license? Then an LPN-BSN is for you. These uniquely structured programs feature the same curriculum as a standard, four-year, 120-credit BSN program; however, thanks to your previous education and the experience you've gained under your current LPN license, you'll enjoy an advanced standing in the program.
Most programs don't require previous experience, but if you earned your LPN license more than 5 years ago, you may be required to have experience to earn admission into the program.
While you'll find that most LPN-BSN programs have different policies in place when it comes to the transfer of credits, most will allow you to transfer between 10-25 credits toward your BSN. Some programs award applicants a set number of credits for their LPN license, while others transfer by course, only accepting credits for specific courses in which you've earned at least a 2.5 GPA.
You'll also find that some programs require you to take a general skills competency assessment, which is used either for admission into the program or to rank you as a candidate.
Still others will require you to take a number of 'bridge' courses before entering the program, which are essentially specially designed prerequisites that build on your current knowledge to ensure you're ready for more advanced coursework. Again, specific program requirements tend to vary, so it's best to closely examine each program you might be considering.
Because convenience and accessibility are a concern for any working professional thinking about going back to school, you'll also want to pay attention to program delivery options and scheduling. Many programs now offer most/all of their courses online, eliminating the need to juggle on-campus courses with your already-busy schedule.
A standard LPN-BSN program will likely include about 50 general education credits that you'll need to complete before entering the BSN program. These include:
Chemistry
College Algebra
Human Anatomy
Microbiology
Nutrition
Statistics
Grammar and Composition
Once you complete these prerequisites, the rest of the BSN's 120+ credits will consist of courses and clinical experiences that will prepare you to become a generalist practitioner. This means that you can expect classroom study and clinical requirements to cover all patient populations in a variety of settings.
Courses will include:
Parent and Newborn Nursing
Healthcare of Children
Psychiatric Mental Health
Community Health Nursing
Introduction to Evidence Based Practice
While many LPN-BSN programs allow you to take some or all of your courses online, you'll need to complete your clinical experiences at sites close to home. You may even be able to complete some of your clinical requirements right where you currently work.
Just some of the sites in Massachusetts where you can satisfy your clinical requirements include:
Arbour Hospital, Jamaica Plain
Western Massachusetts Hospital, Westfield
Saint Vincent Hospital, Worcester
Carney Hospital, Dorchester Center
McLean Hospital, Belmont
Massachusetts General Hospital, Boston
Mercy Medical Center, Springfield
Charlton Memorial Hospital, Fall River
How to Become an RN in Massachusetts by Completing an LPN to BSN Program
After you've completed an LPN-BSN program, you'll need to apply for the Massachusetts RN license through the Board of Registration in Nursing. You will apply online through the online application portal.
Once you've completed an application and have received an Authorization to Test (ATT) from the Board, you'll need to register to take the NCLEX-RN with Pearson VUE. Once you've passed the NCLEX-RN, you'll be issued your Massachusetts RN license.
Incentive Programs for Massachusetts LPNs Interested in Pursuing a BSN
The price tag associated with earning your BSN isn't something you take lightly, and for good reason. It's a big investment, and you want to make sure you're taking advantage of every opportunity available to you.
As you consider your options for financing your education, it's important to remember that many Massachusetts healthcare employers, in an attempt to attract and retain the best talent, often offer LPNs and other healthcare professionals financial incentives for advancing their education.
For example, Massachusetts General Hospital in Boston has a wealth of resources and programs for employees looking to advance their education. They host an annual, on-site college career fair to allow employees to explore programs at local colleges and universities. They also offer a number of scholarship programs, as well as a tuition assistance program, which includes tuition reimbursement of up to $2,000 per year to all benefits-eligible employees seeking education related to their professional role.
You may be eligible for everything from scholarships to grants to tuition reimbursement through your employer, so make sure to get in touch with your human resources office to find out if there are ways to save money while earning your BSN.