In December 2017, New York made history by enacting a law that will require nurses to earn a BSN within 10 years of initial licensure (read more about Assembly Bill A1842B here).
Mirroring the Institute of Medicine's recommendation to produce an 80% BSN nursing workforce by 2020, this significant piece of legislation is the first of its kind in the nation, and New York is the first state to take meaningful action to produce a nursing workforce capable of handling the demands of our modern healthcare system.
<!- mfunc feat_school ->
Featured Programs:
Sponsored School(s)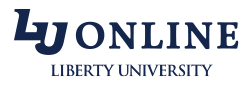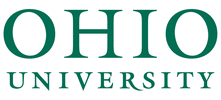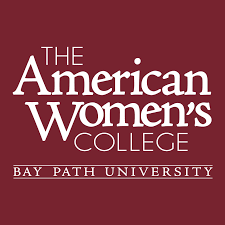 <!- /mfunc feat_school ->
For practicing LPNs like you, earning an RN license by way of an associate's degree will no longer allow you to remain competitive. A BSN is the degree that will meet state requirements in the years ahead and provide you with the professional opportunities you're looking for, along with the larger paycheck you deserve.
Fortunately, as a result of this new law, many more educational options are cropping up. For the practicing RN, it's the RN-BSN; for the practicing LPN who wants to make the leap to an RN and BSN, it's the LPN-BSN, a unique 'bridge' program designed to provide you with advanced placement in a BSN program by taking  your previous education and experience into account.
Many LPN-BSN programs are specifically suited for the working nurse, offering many—and sometimes all—of the courses online. These programs allow you to better manage your courseload along with the professional responsibilities of your full-time LPN job. While there are challenges that come with maintaining a full-time job and going back to school, online LPN-BSN programs will undoubtedly make this endeavor much more feasible.
LPN to BSN Programs in New York
Want to take advantage of an LPN-BSN program? You'll need a current and valid LPN license to be considered for admission. While many programs have no stated experience requirements, it is implied that anyone coming into the program has been in the field for some time. On the other hand, many programs do expressly require you to have as many as 5 years under your belt to qualify for admission.
You'll need to send along transcripts from your LPN program, and you may be required to take a general skills competency assessment as a condition of admission, or to be ranked among other potential candidates.
Some programs will require the transfer of specific credits from your LPN program, while in other programs, your LPN license and experience will automatically qualify you for the transfer of a set number of credits. Either way, LPN-BSN programs will award you with an advanced standing in the program, thanks to the transfer of about 10-25 credits.
Because of the variations among programs, it's best to pay close attention to their admission and transfer policies.
If time and accessibility are a concern (of course they are!), then you'll want to look for programs that offer online course delivery. These programs allow you to complete some or all of the program's classroom requirements through distance-based study. That means you can study wherever and whenever it's most convenient for you.
Before you can begin the BSN's core courses, you'll need to complete about 50-60 general education prerequisite courses, which include study in the social sciences, sciences, and humanities. Typical courses include:
Nutrition
Statistics
Chemistry
College Algebra
Human Anatomy and Physiology
Microbiology
English Grammar
Once you satisfy the program's prerequisites, you'll complete the BSN core, which consists of about 60 credits of courses and clinical experiences that cover all patient populations in a variety of settings:
Parent and Newborn Nursing
Healthcare of Children
Adult Healthcare Nursing
Mental Health Nursing
Community Health Nursing
Health Assessment Across the Lifespan
Nursing Research for Evidence-Based Practice
While many LPN-BSN programs allow you to take some or all of your courses online, you'll need to complete clinical rotations at approved sites close to home. In many cases, this means satisfying most or all of your clinical hour requirements at you current place of employment. Just some of the sites in New York where you may complete your clinical rotations include:
Lenox Hill Hospital, NYC
New York-Presbyterian Brooklyn Methodist Hospital, Brooklyn
NYC Health & Hospitals/Harlem, NYC
New York Community Hospital, Brooklyn
Creedmoor Psychiatric Center, Queens Village
Monroe Community Hospital, Rochester
Huntington Hospital, Huntington
Joseph's Hospital, Elmira
Samaritan Hospital, Troy
Auburn Community Hospital, Auburn
How to Become an RN in New York by Completing an LPN to BSN Program
After completing an LPN-BSN program, you'll apply for your RN license through the Office of Professions. You can then register to take the NCLEX-RN through Pearson VUE. Once the Board approves your RN application, they'll send Pearson VUE an Authorization to Test (ATT), at which time you can schedule to take the exam at a site close to you.
Once you pass the NCLEX-RN, the Office of Professions will issue you a New York RN license.
Incentive Programs for LPNs Pursuing BSNs in New York
An LPN-BSN program may be more affordable than you think, thanks to financial incentives offered through many New York healthcare employers. From scholarships to grants to tuition reimbursement programs, you may be eligible for a variety of tuition assistance programs.
For example, Memorial Sloan Kettering's Cancer Center has a Tuition Assistance Program that's designed to help employees further their education. If you're a full-time employee here, you'll enjoy a reimbursement of up to $12,500 per calendar year toward your LPN-BSN program.
Many hospitals in New York are also part of the Nursing Loan Repayment program, which is designed to help healthcare facilities that care for the underserved population attract and retain nursing talent through a loan repayment program. For example, at Erie County Medical Center in Buffalo, nurses who commit to two years of full-time service can qualify for 80% of payment of loan balances, up to $30,000.
Contact your employer's human resources office to learn more about financial incentives that may be available to you to offset the cost of earning your LPN-BSN.