INTEGRIS Canadian Valley Hospital in Yukon, among many other hospitals in Oklahoma, offer their RNs development opportunities, including free continuing education and residency programs, as well as scholarship opportunities and tuition assistance programs for employed RNs looking to return to school.
<!- mfunc search_btn -> <!- /mfunc search_btn -> <!- mfunc feat_school ->
Featured Programs:
Sponsored School(s)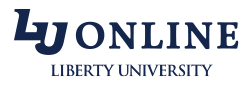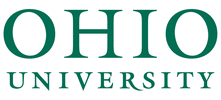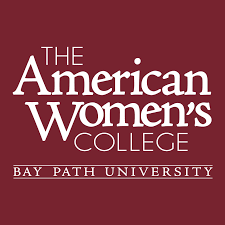 <!- /mfunc feat_school ->
The proliferation of Oklahoma hospitals offering tuition assistance programs has come from a national call from the National Advisory Council on Nurse Education and Practice, which urged for at least 2/3 of the registered nurse workforce of each state to be BSN-educated. Studies have shown that BSN-educated RNs are better prepared for the more sophisticated demands and changing needs of today's patients. Further, BSN-education is linked with lower patient mortality rates and fewer procedural violations, as well as higher job satisfaction and higher salary earning potential among RNs.
BSN-education is also the foundation for Oklahoma RN's advanced nursing career, since it opens the pathway for RNs to obtain an MSN and eventually obtain an APRN license.
Because of the numerous benefits BSN-educated RNs provide to hospitals and patients, Oklahoma universities and hospitals are making it easier for working RNs to obtain their BSN. While Oklahoma's universities are creating fast-track RN to BSN programs, where the courses are mostly online, Oklahoma hospitals are offering assistance and support to RNs who want to enroll in these flexible and fast RN to BSN degree programs.
Requirements to Enroll in RN to BSN Programs in Oklahoma
Designed to be a flexible addition to an RNs already-busy schedule, RN to BSN programs consist of mostly or fully online courses, which RNs can complete at their own pace.
Before enrolling in an RN to BSN program, Oklahoma's RNs should meet the following general admissions criteria:
Hold a Current, Unencumbered Oklahoma RN License
Have Completed Associates Degree in Nursing in Oklahoma
Depending on how limited space is, RN to BSN programs can also stipulate minimum GPA requirements for applicants, ranging anywhere from a 2.0-2.8 GPA.
In addition to the many online programs available, Oklahoma Board of Nursing-approved baccalaureate nursing programs include, but are not limited to, those located in the following cities:
Ada
Durant
Ardmore
Ponca City
Shawnee
Oklahoma City
Weatherford
Edmond
Tulsa
Lawton
Bethany
Because RN to BSN programs require that applicants hold an ADN, the programs will accept advanced standing course credits from an RNs previous education. In Oklahoma, RN to BSN programs generally accept somewhere between 30-40 credit hours from an RN's ADN program.
Required Education in Oklahoma RN to BSN Programs
The BSN curriculum will then build upon previous ADN education by filling in the gaps with general, liberal arts courses and with baccalaureate-level nursing courses, including the following:
Statistics for Nursing Research
Bridging Nursing Paradigm
Wellness Through Health Promotion
Theory and Practice
Community Based nursing Across the Health Continuum
Contemporary Nursing and Leadership
Ethics and Caring
Issues and Concepts for Professional Nursing Practice
Nursing Research
Evidence-Based Practice
Shortened clinical hours may be included as part of RN to BSN programs, as well. For these, many programs will allow an RN to complete their education close to home, or even at their employing hospital. Some Oklahoma hospitals that an RN can coordinate with for clinical education include, but are not limited to, the following:
INTEGRIS Canadian Valley Hospital – Yukon
INTEGRIS Baptist Medical Center – Oklahoma City
Oklahoma University Medical Center – Oklahoma City
The components of the BSN program, including statistics and research courses, are also prerequisites to many Master of Science in Nursing (MSN) programs.
<!- mfunc search_btn -> <!- /mfunc search_btn ->
Oklahoma Hospitals that Support RNs Enrolling in RN to BSN Programs
Along with INTEGRIS Canadian Valley Hospital in Yukon, Oklahoma is home to many other hospitals offering educational support and assistance to employed RNs. Just a few examples of supportive hospitals include, but are not limited to, the following.
INTEGRIS Baptist Medical Center – Oklahoma City
The U.S. News and World Report ranks INTEGRIS Baptist Medical center, located in Oklahoma City, as the Number One "Best Hospitals in Oklahoma." This 511-bed hospital offers a full range of surgical, therapeutic, rehabilitative, and diagnostic services, with numerous nursing career opportunities. As Oklahoma's largest healthcare system, INTEGRIS Baptist supports RNs through tuition assistance, then allows RNs to apply for advanced nursing positions within the company.
Oklahoma University Medical Center – Oklahoma City
OU Medical Center was ranked as the second best hospital in Oklahoma by the U.S. News and World Report and as one of the "Top 100 Hospitals to Work For" in 2009 by Nursing Professionals magazine. The OU Medical Center Department of Nursing offers a unique nursing experience, where RNs will have dedicated, educated, and top-notch RN co-workers who can choose between many different fields of choice, including trauma care, pediatrics, intensive care, and more. Along with offering nursing residency programs, OU Medical Center offers employed RNs educational assistance as a benefit, supporting their pursuit of excellent care and advanced nursing opportunities.
St. Anthony Hospital – Oklahoma City, Shawnee, Mustang, North
St. Anthony is committed to providing excellent medical and nursing assistance, and St. Anthony has performed at the level of nationally ranked hospitals in three specialists, including diabetes, nephrology, and orthopedics, according to the U.S. News and World Report. To do so, they support their employed RNs with educational assistance, by reimbursing a portion of RNs tuition when they receive further undergraduate or graduate education.
St. John Medical Center – Tulsa
St. John Medical Center, located in Tulsa, has received the Magnet designation from the American Nurses Credentialing Center, recognizing St. John has reaching the gold standards in nursing. AS the first, and only, Magnet designated medical center in northeast Oklahoma, St. John boasts of its strong support system for employed RNs. RNs who are interested in advanced education will be wholly supported at St. Johns, where they can expect to receive professional development opportunities, including residency and shadowing programs, and nursing education, including tuition reimbursement, scholarships, and externships.
More Oklahoma hospitals that support employed RNs with continuing education assistance and professional development opportunities include, but are not limited to, the following:
Arbuckle Memorial Hospital – Sulphur
Bailey Medical Center – Owasso