You and your Oregon LPN license have had a good run, but it may be time to trade it in for an RN and a BSN degree. Doing so is sure to open up doors to all new professional opportunities – and the larger paychecks that accompany them. It'll also satisfy the state's growing demand for more BSN nurses.
According to the Oregon Center for Nursing, there's more than 41,000 RNs working in Oregon—that's a six-percent increase since 2014. But it's not the ADN-prepared RN Oregon's top hospital systems are looking for; it's their BSN-prepared colleagues.
<!- mfunc feat_school ->
Featured Programs:
Sponsored School(s)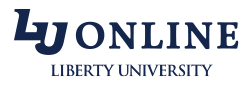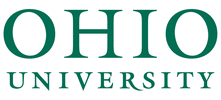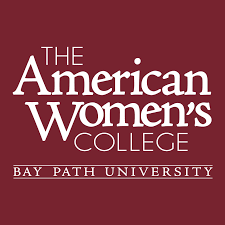 <!- /mfunc feat_school ->
With more of Oregon's healthcare institutions now demanding that RNs either hold a BSN or be willing to upgrade, nurses in the state are moving toward the bachelor's to satisfy this demand—and boost their earning potential in the process.
And trends in nursing education in Oregon reflect the shift toward the BSN as the go-to option. In fact, BSN nurses in Oregon have surpassed their ADN counterparts, with 48% of all licensed nurses in the state holding a BSN, while just 40% hold an ADN.
According to the Oregon Center for Nursing, bachelor's nursing programs in the state saw an increase in available seats since they began reporting the data in 2014. According to OCN Executive Director Jana R. Bitton, the increase in the number of available seats in baccalaureate programs is "a good shift because many nursing jobs require the skillset of baccalaureate-educated nurses."
Thanks to the Institute of Medicine's recommendation that the U.S. work toward an 80% BSN-educated nursing workforce by 2020, along with strong evidence linking better patient outcomes and lower patient mortality rates to care provided by nurses with BSNs, the shift to the BSN-prepared RN in Oregon is well underway.
Earn your RN license and BSN and you'll enjoy broader professional opportunities with diverse patient populations. You'll have the opportunity to work both in and out of clinical care, and take on nurse management and other leadership positions. Plus, you'll earn a significantly larger salary and be well-positioned to continue on to graduate school and jobs in advanced practice nursing, administration, academia, and research if that interests you.
Because of the national shift toward the BSN, many colleges and universities now offer targeted programs for licensed LPNs looking for an accelerated path to their RN and BSN: LPN-to-BSN programs.
These programs provide licensed LPNs advanced standing based on their existing education and experience, thereby reducing the time needed to complete a traditional, four-year BSN to as little as three years. And, perhaps best of all, many of these programs are delivered entirely online, eliminating the need to attend traditional, on-campus courses.
LPN to BSN Programs in Oregon
Like their traditional, BSN counterparts, LPN-BSN programs consist of about 120 credits of classroom and clinical requirements. Many of these programs are offered online to fit the scheduling needs of practicing LPNs – there's no longer any need to reside near a campus location to earn your BSN. Flexible programming, combined with distance-based courses, provide busy LPNs like you with the convenience and flexibility needed to juggle the demands of a full-time job and a full-time BSN.
To be admitted to an LPN-BSN program, you'll need a current and valid LPN license. Depending on the program, you may also need some type of experience. You may also need to pass a general skills competency assessment to qualify for admission.
Transfer requirements also tend to vary between programs although, in general, you can expect to transfer between 10-25 credits to the BSN. Some programs transfer a set number of credits based on your LPN license, while other programs require the transfer of specific courses.
While admission and transfer policies vary between programs, the structure of these programs tends to be similar.
The first half of the program includes about 50-60 prerequisite courses in the humanities, social sciences, and sciences, including:
Statistics
Nutrition
Microbiology
Chemistry
English Composition
Intro to Psychology
Intro to Sociology
Following the successful completion of all prerequisites, you'll then complete the BSN core, which consists of coursework and clinical experiences in:
Pharmacology
Physical & Health Assessment
Nursing Care of Adults
Nursing Research
Nursing Care of Childbearing Families
Nursing Care of Children
Community Nursing
Nurse Management
Clinical experiences are an important part of the LPN-BSN program, preparing you to become a generalist practitioner by providing experiences with diverse populations in a wide variety of settings. While many LPN-BSN programs are offered online, you must still complete clinical rotations at approved sites close to home. In many cases, most or all of the required hours can be completed at the hospital where you currently work.
Just a few of the clinical sites in Oregon include:
Oregon State Hospital, Salem
Curry General Hospital, Gold Beach
Columbia Memorial Hospital, Astoria
Anthony Hospital, Pendleton
Pioneer Memorial Hospital, Heppner
OHSU Hospital, Portland
How to Become an RN in Oregon by Completing an LPN to BSN Program
After completing an LPN-BSN program, you can apply online for your RN through the Oregon State Board of Nursing.
You'll then register with Pearson VUE to take the NCLEX-RN.
Once the Board has approved your application, you'll receive an Authorization to Test (ATT) from Pearson VUE, at which time you can schedule to take the NCLEX-RN at a Pearson testing site near you.
Incentive Programs for LPNs Pursuing BSNs in Oregon
You may be able to offset some of the costs associated with earning your BSN by simply being an employee of an Oregon healthcare institution that sees the benefit of investing in its nursing staff. Many healthcare employers offer financial incentives, in the form of scholarships, tuition reimbursements, and even grants, to nurses who advance their education.
For example, Salem Health Hospitals & Clinics offers tuition reimbursement and waiver opportunities to help employees further their education and personal development.
You may also be eligible for a variety of scholarships through the Oregon Nurses Foundation, including:
The Centennial Education Scholarship, open to students in any accredited nursing program.
The ONF-Smith Education Scholarship, open to students enrolled in undergraduate baccalaureate or graduate nursing programs.
The NPO Nanette Clapper Memorial Scholarship, open to colleagues of Nurses Practitioners of Oregon who are furthering their education.