Enrolling in a pre-licensure Bachelor of Science in Nursing Program (BSN) in Pennsylvania has become the favored path to obtaining an RN license. Sweeping changes to the nation's health care system, a growing elderly population and advances in medicine have all impacted the type of nursing care that is required.
<!- mfunc search_btn -> <!- /mfunc search_btn -> <!- mfunc feat_school ->
Featured Programs:
Sponsored School(s)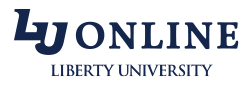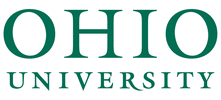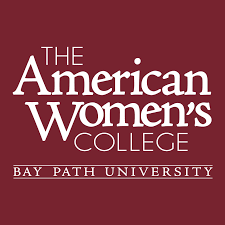 <!- /mfunc feat_school ->
Numerous studies on nursing care have proven that patient outcomes are more favorable when being treated at institutions that have BSN-educated RNs on staff. Studies published in the Journal of the American Medical Association found that a 10% increase in the number of BSN prepared nurses resulted in a 5% decrease in complications and death among patients. Studies have also shown that facilities with 80% or more of their staff RNs educated at the BSN level have reduced readmission rates and a lower average length of stay. BSN nurses also are typically paid more than their counterparts with a two-year degree. Surveys also show that most hospitals show a hiring preference to nurses with a BSN.
As part of the commitment to the state's goal of having a 80% BSN rate by 2020, the Pennsylvania Action Coalition was formed to address the challenges of meeting this goal. The Coalition is working on establishing partnerships between community college programs and four-year nursing schools to make it easier and more affordable to enroll in a pre-licensure BSN program en route to becoming licensed through the Pennsylvania State Board of Nursing.
These initiatives all show the importance the state is putting increasing the number of BSN-educated RNs. According to the American Association of Colleges of Nursing, enrollment in baccalaureate programs has increased by nearly 10,000 in Pennsylvania since 2003.The need for higher educated health care providers will only continue to rise with advancements in technology and an increasingly older population. These programs are now readily available across the state both on campuses and online.
Online and On-Campus Pre-licensure BSN Programs in Pennsylvania
Nursing students now have the ability to choose which type of nursing program fits their needs best. For the student who lives near a nursing school, the on campus BSN program is probably the right fit while a student who has work and/or family obligations may require an online program. In any case, clinical training will always take place in a physical clinical setting.
Campus programs area available all over Pennsylvania, including in the following cities:
Philadelphia
Pittsburgh
University Park
Washington
Scranton
Wilkes-Barre
Lancaster
York
Loretto
Pennsylvania BSN Programs Prerequisites
Pennsylvania requires a minimum of 120 hours to achieve the BSN degree. Applications to the program must be submitted with transcripts. In addition some programs require written recommendations in order to be considered for the program, one of them being from an academic representative of the school through which the student completed general undergraduate requirements.
First time college students typically need SAT scores of 1000 or higher for the math and critical reading sections and a 2.5 GPA from high school. Students with previous college experience must typically have a minimum 2.75 GPA on all transferred courses.
The four-year degree program is comprised of general education and nursing specific courses. General education courses may vary slightly from institution to institution but generally includes coursework in the following subject areas:
English
Psychology
Biology
Chemistry
Nutrition
Nursing Specific Coursework and Clinical Experience
Nursing specific coursework is taken during the second half of the program after the general education requirements have been fulfilled. The ypes of courses students may expect during this time include:
Pathophysiology
Professional Nursing Skills
Transcultural Nursing
Nursing of the Family and Community
Nursing of the Acute and Critically Ill
Foundation of Professional Nursing Skills
Intro to Experiential Nursing Science
A final component of the BSN program is the clinical experience component. This type of service learning affords students the opportunity to work with people within the community. Students must first receive proper clearance to participate in the clinical training. Clearance requirements typically include the following:
FBI background check
State of Pennsylvania background check
Clear child abuse background check
Physical exam showing immunity to communicable diseases
Clinical experience can be obtained at facilities across Pennsylvania including the following:
Albert Einstein Medical Center – Philadelphia
Lancaster General Hospital – Lancaster
Memorial Medical Center – Hershey
<!- mfunc search_btn -> <!- /mfunc search_btn ->
Taking the Licensing Exam and Transitioning into the Workforce
RN licensure is the key goal of any BSN program and is required to become licensed in the state of Pennsylvania. Before applying for the RN license through the Pennsylvania State Board of Nursing, the candidate must first register for and pass the National Council Licensure Examination (NCLEX-RN) exam. Registration for the exam is done through Pearson VUE.
There is a six hour time frame allowed to complete this exam.
Once a passing grade is received for the NCLEX-RN exam, an online application for licensure can be completed with the Pennsylvania State Board of Nursing.
Residency programs are available within many facilities. These programs allow for a smooth transition from student to professional life. Nursing theories learned in the classroom are now able to be put into practice in a nurturing environment with direct supervision and mentorship. These programs remove much of the uncertainty that comes with making the transition to a working environment.
Examples of hospitals offering residency programs in Pennsylvania include the following:
WellSpan Health – York
Penn Medicine – Philadelphia
Penn State Hershey Medical Center – Hershey
Job placement and career advancement are more easily attainable for those who have completed a BSN program on their path to an RN license. According to the American Association of Colleges of Nursing, 88% of BSN graduates were employed within 4 – 6 months of graduation
Tuition reimbursement, flexible schedules and higher pay grades are among the benefits that many clinics and hospitals are offering as a recruiting tool to attract BSN graduates. Examples of job opportunities for BSNs in Pennsylvania as of February 2015 include:
Clinical Nurse RN – University of Pennsylvania Health System, Philadelphia
Nurse Liaison – UPMC, Pittsburgh
LPN Instructor – Lebanon County Career Center, Lebanon