The nursing shortage in South Dakota is real, and colleges and universities are doing their part to prepare the next generation of nurses, particularly in rural areas, where they're needed most. And in many cases, this means promoting the value of the BSN.
For example, South Dakota schools like Dakota Wesleyan University (DWU) have begun transitioning their associate degree programs to bachelor degree programs. According to DWU Nursing Department Administrative Chair Diane Sandhoff, the move to the BSN was done "purposefully to meet the needs of the region. So, as we create and address the needs of the workforce within South Dakota and our region, we have to change how we prepare nurses."
<!- mfunc feat_school ->
Featured Programs:
Sponsored School(s)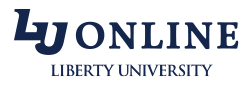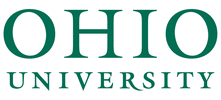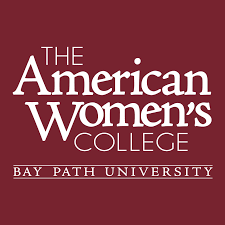 <!- /mfunc feat_school ->
DWU's actions include adding another cohort of LPN-BSN students in Sioux Falls in 2018 and rolling out a new class for LPN-BSN students in Mitchell in 2019.
And it's not just DWU doing their part to prepare tomorrow's RNs. A growing number of colleges and universities throughout the country are developing LPN-BSN programs to accommodate LPNs who want to earn both their BSN degree en route to becoming an RN. These programs are designed specifically to provide practical nurses with an accelerated course of study by giving them credit for past experience and training. And that's not all—many of these programs are offered as fully online programs designed to accommodate the schedules of busy, working LPNs.
Sure, you can earn your RN through an associate's degree program, but it's the BSN that's valued most by today's employers. Thanks to a national push to produce more BSNs and strong evidence showing that BSN nurses are linked to better patient outcomes and lower mortality rates, many employers are now demanding BSN-prepared RNs.
But let's not forget that earning a BSN for you isn't just about meeting a demand; it's about opening up a host of professional opportunities, including nursing leadership and management positions, earning a larger paycheck, and being well-positioned to continue on to graduate school, if desired.
In short, a BSN, along with your RN, is your ticket to fulfilling a need in South Dakota while taking your career to the next level.
Structure and Components of an LPN to BSN Program
Your current and valid LPN license is your ticket for admission into an LPN-BSN program. Some state specific requirements for years of experience, but most are just looking to confirm you have a practical nursing license in good standing.
You may also be required to take a general skills assessment as part of the admissions process. The results of this exam may determine your eligibility for the program or your standing among other eligible candidates.
Like traditional BSN programs, LPN-BSN programs require you to have a total of 120 credits, though you'll be transferring in a good portion of those credits.  Factoring in your previous education and experience, you may be able to complete the program in as little as three years.
The number of credits you can transfer into an LPN-BSN program tends to vary quite a bit from one program to the next. Some programs transfer a set number of credits based on your LPN license, while others require the transfer of specific courses, usually those that meet specific program requirements and those in which you earned at least a 2.5 GPA. In most cases, you can expect to transfer anywhere from 10 to 30 credits.
You'll complete about 50-60 credits of prerequisite courses during the first part of an LPN-BSN program. These often include:
Anatomy and Physiology
Microbiology
English Composition
Communications
Psychology
Sociology
Statistics
Once you've successfully completed these courses with at least a 2.5 GPA, you'll then complete the BSN core, which consists of both courses and clinical experiences in:
Community Health Nursing
Nurse Management and Leadership
Nursing Care of the Newborn
Nursing Care of the Adult
Mental Health Nursing
Clinical experiences, like the BSN core courses, are designed to prepare you as a general practitioner by focusing on care for diverse populations in a wide array of settings. While many of these programs are offered online, you'll still be required to complete the clinical requirements of the program. You can usually do this at a clinic or hospital close to home, even if taking a program online from an out-of-state school. You may also be able to complete some of your clinical requirements at with your current employer.
Just some of the clinical sites in South Dakota that help facilitate clinical training include:
Rapid City Regional Hospital, Rapid City
Avera McKennan Hospital & University Heath Center, Sioux Falls
Gettysburg Memorial Hospital, Gettysburg
Regional Health Spearfish Hospital, Spearfish
Avera St. Luke's Hospital, Aberdeen
Upgrading Your LPN License to an RN Through the South Dakota Board of Nursing
After completing an LPN-BSN program, you'll apply for your RN license through the South Dakota Board of Nursing. The application process is completed entirely online.
Once you apply, you can immediately apply to take the NCLEX-RN through Pearson VUE. Once the Board has approved your application, you'll receive an Authorization to Test (ATT) from Pearson VUE, at which time you can schedule to take the NCLEX-RN at a Pearson testing site near you.
Your Employer Might Help You Off-Set the Cost of Earning a BSN
Heading back to school to earn your RN and BSN has its share of stressors, one of which is undoubtedly covering the cost. Fortunately, many healthcare employers in South Dakota provide financial incentives to nurses like you who advance their education.
For example, Avera, (which includes McKennan Hospital & University Health Center in Sioux Falls, St. Luke's in Aberdeen, Queen of Peace Hospital in Mitchell, Sacred Hospital in Yankton, St. Anthony's Hospital in O'Neill, and others) offers a number of financial incentives, including educational scholarships like the Sister Colman Coakley Education Scholarship and the Avera Marshall N. Ben Weiner Scholarship. After working here for six months, you can also apply for tuition reimbursement to offset some of the costs of earning your degree.
Check with your employer's human resources department to learn about financial incentives that could be available to you.