Vermont's nursing workforce is aging, along with its population, creating a perfect storm for a nursing shortage in the years ahead. For practicing LPNs like you, there may be no better time than now to head back to school and earn that RN and BSN degree you've had your eye on.
According to the Vermont Housing Finance Agency, this New England state is likely to add about 88,000 new residents by 2030. Of those, 24% (or about 174,000 people) will be 65 and older, and another 3.5% (about 25,000 people) will be 85 and older. Add to that an aging nursing workforce (The average age of an RN here was 49, as of 2015.), and it's easy to understand the importance of achieving a skilled and educated nursing workforce for years to come.
<!- mfunc feat_school ->
Featured Programs:
Sponsored School(s)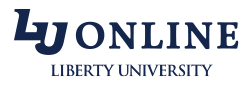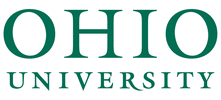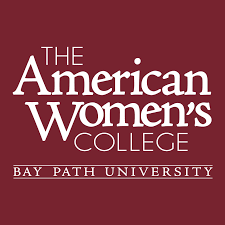 <!- /mfunc feat_school ->
More specifically, Vermont needs to ensure that new grads and existing nurses have the education and skills needed to handle the challenges and demands of an aging population, many of whom have complex healthcare needs. Increasingly, hospitals are addressing the challenge by working to increase the number of BSN-educated nurses on staff.
And while earning your RN and BSN will undoubtedly help satisfy a need in Vermont's healthcare system, it'll also pay dividends for your career, both in the short- and long-term.
Yes, you can earn your RN through an associate's degree program, but the real value today is in the BSN. Hold this level of education and you're poised to tackle a variety of nursing positions, both in and out of the clinical setting. You're also qualified for nursing leadership and management positions and for jobs in areas such as research and informatics. Your earning power also increases, and you'll be able to easily transition to graduate school, if desired.
If the time and financial commitment required to complete a BSN leaves a pit in your stomach and an ache in your chest, you're not alone. But for licensed LPNs like you, a growing number of universities and colleges have begun offering LPN-BSN programs designed specifically for the licensed LPN—programs that make the move back to school an easier, and dare we say, pleasant one.
This is because these programs recognize and grant credit to practical nurses for their past experience and education, reducing the course load, time and expense associated with earning a bachelor's in nursing. Plus, many of these programs are offered in a fully online format, which makes managing your personal, professional and academic responsibilities a whole lot easier.
In other words, thanks to LPN-BSN programs, your BSN degree and RN license may be well within reach.
Admission and Curriculum Requirements Found in LPN to BSN Programs
A current and valid LPN license is required for admission into an LPN-BSN program. Depending on specific program requirements, you may only be eligible if you maintained a 2.5 GPA or above in your LPN program. Some programs specifically state that applicants need to have at least a year or two of experience for admission.
What makes LPN-BSN programs stand out from conventional pre-licensure BSN programs is that they take into account your past experience and education, allowing you to graduate in as little as three years instead of four without ever having to repeat courses and training you've already completed.
While most LPN-BSN programs allow for the transfer of anywhere between 10 and 30 credits, you'll find that transfer requirements vary significantly between programs. Some programs automatically grant a set number of credits for holding an LPN license in good standing, while other programs require the transfer of specific courses.
You will also find that most programs require you to take a general skills assessment as part of the admissions process. The results of this examination may determine your eligibility for the program, the number of credits you can transfer, or your placement among other eligible candidates.
Because of these many variations between programs, it's important to look closely into each program's transfer and admission policies and requirements.
LPN-BSN programs are divided into two segments, the first of which consists of all prerequisite and introductory nursing courses. You'll need to earn at least a 2.5 GPA in these courses before you can enter the second segment—the BSN nursing core.
You'll complete about 50-60 credits of prerequisite courses that will cover:
Anatomy and Physiology
Biochemistry
Developmental Psychology
Human Nutrition
Intro to Sociology
You'll then complete the BSN core, which consists of both coursework and clinical experiences that prepare you to work with diverse patient populations in various settings. Courses often include:
Comprehensive Health Assessment for Nursing Practice
Mental Health Nursing
Nursing Care of Adults
Community Health Nursing
Nursing Leadership
Nursing Care of the Newborn
Although many LPN-BSN programs offer a fully online course of study, you'll still need to complete all of the program's clinical experiences. However, you're likely to be able to complete some or all of the clinical requirements at your place of employment, or at other locations in the area. Just a few of the sites in Vermont where you can complete your clinical rotations include:
UVM Medical Center, Burlington
Central Vermont Medical Center, Berlin
Vermont Psychiatric Care Hospital, Berlin
Springfield Hospital, Springfield
North Country Hospital, Newport
Becoming an RN in Vermont After Completing an LPN to BSN Program
Upon graduating from an LPN-BSN program, you can apply for your Vermont RN license by completing the online 'license by examination form' through the Vermont State Board of Nursing.
You can then register with Pearson VUE to take the NCLEX-RN. Once the Board has reviewed and approved your application, you'll receive an Authorization to Test (ATT) from Pearson VUE, at which time you can schedule an appointment to take the NCLEX-RN at a Pearson testing center near you.
You'll receive your RN license upon passing the NCLEX-RN.
Finding Ways to Cover the Cost of Earning a BSN
Pursuing your RN and BSN may not be the financial hardship you're dreading, thanks to the tuition assistance programs available through many of Vermont's healthcare employers. As a working nurse professional, your employer may offer a number of financial incentives for advancing your education, such as tuition reimbursement, scholarships, and grants.
For example, nurses at UVM Medical Center receive full tuition support for pursuing their BSN degrees. Through a pilot program with Western Governor's University, UVM pays full tuition and fees for eligible nurses who complete their BSN. Plus, they also offer a tuition benefits program for nurses who attend other Vermont nursing programs.
Kate Fitzpatrick, Chief Nursing Officer at UVM Medical Center, noted that this program allows them to make a "significant investment in our nursing staff while also improving patient care."
Check with your employer's human resources office to learn more about financial incentives that may be available to you as you advance your nursing education.