If you're a practical nurse and you've been debating the value of earning your BSN degree and an RN license, take note of the Virginia Department of Health Profession's healthcare workforce data from July 2016, which showed a salary range of $30,000-$40,000 for LPNs versus a salary range of $60,000-$70,000 for RNs.
And while it may initially make sense to forgo the BSN in favor of an associate's degree to earn your RN (after all, that's two years vs. four years), the BSN has become the degree of choice for nursing professionals in Virginia who want to take their careers to the next level.
<!- mfunc feat_school ->
Featured Programs:
Sponsored School(s)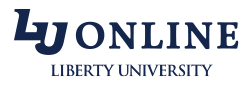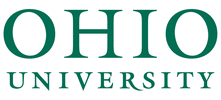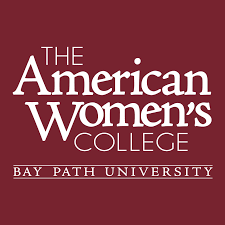 <!- /mfunc feat_school ->
According to the Department, "the youngest RNs are not resting on their oars either. Of those who do not have a least a BSN yet, the youngest age group had the highest proportion (68%) intending to pursue additional education in the next two years."
But that's not all. Northern Virginia not only has the highest proportion of nurses who initially pursued a BSN, they also have the highest proportion of nurses (42%) who pursued a BSN or higher after initial licensure.
And it's no wonder the post-licensure BSN option has become so popular. A national push to build a nursing workforce comprised 80% of BSN-educated nurses and research revealing better patient outcomes when there's a greater proportion of BSNs on staff has resulted in many of Virginia's healthcare employers now preferring, or even demanding, BSN-prepared RNs.
Choose a BSN over an associate's degree and you'll not only position yourself for a wide array of RN jobs, both in and outside of the clinical setting, but you'll also be qualified to take on nursing leadership and management jobs, as well as jobs in everything from public policy to research to nursing informatics.
Want another reason to go for the BSN? Many colleges and universities have begun offering accelerated bridge programs designed specifically for you, the licensed LPN looking for more advanced training and credentials. Commonly referred to as LPN-BSN programs, these programs offer the same degree in less time by taking into account your previous education and experience and your current professional obligations.
LPN-BSN programs recognize the past experience and education practical nurses already have, allowing them to transfer in credits and providing them with advanced standing in the program. While a traditional BSN takes about four years of full-time study to complete, many students are able to transfer in enough credits to earn a BSN in as little as three years. Plus, recognizing the demanding schedules of working LPNs, many colleges and universities deliver these programs entirely online. This means studying on your schedule at a time and place that's convenient for you.
Complete an LPN-BSN program and you'll be among the thousands of Virginia nurses whose careers are benefitting from the addition of an RN license and BSN degree.
What to Expect from an LPN to BSN Program
To qualify for admission into an LPN-BSN program, you'll need a current and valid LPN license. Depending on the program, you may also need a specified number of years of nursing experience. In addition to considering your GPA from your LPN program (you'll likely need at least a 2.5 GPA to qualify), many schools admit students based on the results of a general competency assessment.
Both traditional pre-licensure BSN programs and LPN-BSN programs prepare students to become general practitioners who can work with diverse populations in a variety of settings. And while both programs feature the same coursework and clinical experience requirements, the LPN-BSN is designed specifically for the licensed LPN who comes to the table with education and experience. In other words, these programs recognize and credit you for this education and experience, so you're not repeating coursework and training you've already completed.
The curriculum of an LPN-BSN is generally similar from one program to the next, as it includes a period of introductory nursing and prerequisite courses, followed by the BSN core.
Prerequisite courses make up about 50-60 credits and consist of courses in the social sciences, sciences, humanities, and mathematics:
Statistics
Intro to Psychology
Intro to Sociology
Human Anatomy & Physiology
Chemistry/Biochemistry
English Composition
Human Nutrition
The BSN core consists of both coursework and clinical experiences that cover diverse populations in a variety of settings:
Maternal and Child Nursing
Community Nursing
Health Assessment
Pharmacology
Integrated Family Nursing
Mental Health Nursing
Leadership, Management, and Career Development
Although many LPN-BSN programs are offered through a partially or fully online format, clinical rotations are still a must. You'll be able to complete your hours at an approved clinical site, including those located in your neighborhood. It's not uncommon for students to be able to complete some or all of their clinical training hours at their current place of employment.
Just some of the clinical sites in Virginia that facilitate clinical training for online students include:
Virginia Hospital Center, Arlington
Northern Virginia Mental Health Institute, Annandale
Children's Hospital of Richmond at VCU, Richmond
Riverside Walter Reed Hospital, Gloucester
Southern Virginia Regional Medical Center, Emporia
Dominion Hospital, Falls Church
Upgrading an LPN to an RN License Through the Virginia Board of Nursing
Upon completing an LPN-BSN program, you can apply for your RN license through the Virginia Board of Nursing. Applications for licensure are now only accepted online. Upon completing the Licensure by Examination – Registered Nurse application, you'll register with Pearson VUE to take the NCLEX-RN.
Once the Board has approved your RN license application, you'll receive an Authorization to Test (ATT) from Pearson VUE, at which time you'll make an appointment to take the exam at a Pearson testing center near you.
Look for Incentive Programs that Will Help Cover the Cost of Earning a BSN
Going back to school to earn your BSN doesn't have to be a financial burden, thanks to the financial incentives offered by many Virginia healthcare employers. Your current employer may offer everything from tuition reimbursement to scholarships to grants specifically earmarked for LPNs like you looking to advance their education.
For example, the University of Virginia Health System in Charlottesville offers a Nursing Scholarship Program. Eligible employers can receive up to $2,000 per calendar year toward eligible courses. And employees in 'hard to fill' positions can receive up to $5,250 per calendar year for eligible courses. Current 'hard to fill' positions here include registered nurses, as well as RN administrator coordinator, RN clinician, RN care coordinator, RN procedure coordinator, RN research coordinator, and many other positions commonly held exclusively by BSN-prepared RNs.
Check with your employer's human resources office for more information on financial incentives that may be available to you for returning to school for BSN degree.