In the next few years, your nursing skills will be more valuable than ever in West Virginia, especially if you're considering upgrading your credentials to an RN license and advancing your education by earning a BSN.
While many states across the U.S. are dealing with current or impending nursing shortages, in West Virginia, the situation is considered critical by many. In a December 2017 WV Newsarticle, former chief nursing officer at Charleston Area Medical Center, Ron Moore, was quoted as saying that the nursing shortage in West Virginia is "the worst I've ever seen" in the forty-plus years he's been in the healthcare industry.
<!- mfunc feat_school ->
Featured Programs:
Sponsored School(s)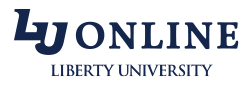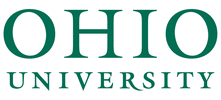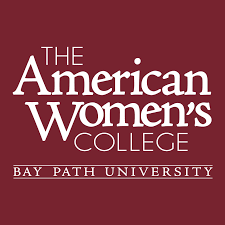 <!- /mfunc feat_school ->
In an attempt to attract and retain nurses here, many West Virginia hospitals are offering incentives like sign-on bonuses, higher wages, and tuition assistance. Further, many nursing schools in the state have responded by offering current nurses unique educational opportunities that would allow them to advance their credentials and their careers while at the same time meeting the demand for a more skilled, BSN-educated nursing workforce.
Just as important as building the nursing workforce here is building a workforce capable of handling an increasingly complex healthcare environment. BSN-prepared RNs have been linked to better patient outcomes and lower mortality, infection and readmission rates than their associate-prepared counterparts.
A number of programs have been created here to attract practicing LPNs and RNs who want to earn their BSN. For example, Dr. Nancy Elkins, associate professor at the Marshall University School of Nursing, said that the school's RN-BSN degree has "grown by leaps and bounds since starting the program."
Another popular non-traditional nursing program is the LPN-to-BSN, designed specifically for licensed LPNs looking to earn an RN license and a BSN degree in the process. These programs recognize and give you advanced standing for your past experience and education, allowing you to complete a four-year BSN in as little as three years. Plus, many of these programs are offered in a partially or fully online format, so returning to school while working full-time is a much easier endeavor. For the working LPN, these programs offer a convenient and accessible alternative to on-campus programs.
Admission Requirements and Curriculum in LPN to BSN Programs
LPN-to-BSN programs are all about providing a targeted curriculum of coursework and practical experiences that prepares practical nurses to become RNs capable of providing care for diverse populations in a wide variety of settings.
Naturally, admission into an LPN-BSN program requires a current and valid LPN license, and the experience that comes with it.
Generally, you can expect to be able to transfer in about 10-30 credits. However, each program varies significantly when it comes to transfer policies and requirements. Some programs transfer a set number of credits based on your LPN license alone, while others only transfer credits for specific courses you completed in your LPN program. You may also need to pass a general skills assessment to gain admission to the program. In some cases your performance on assessment exams can count for credit toward your BSN.
An LPN-BSN program is divided into two, distinct sections: 1) prerequisites/introductory nursing courses 2) and the BSN core.
You'll first complete the necessary prerequisites during the first half of your program. You'll need to maintain a minimum GPA during this time to advance onto the BSN core. Courses often include:
Human Anatomy and Physiology
Fundamentals of Chemistry
General Psychology
Intro to Sociology
Microbiology
Principles of Nutrition
Statistics
Principles of Nursing
Physical Assessment
Pharmacotherapeutics
The BSN core consists of both coursework and clinical experiences that prepare you for general practice. Courses often include:
Nursing Care of the Psychiatric Mental Health Patient
Medical Surgical Nursing
Intro to Nursing Research
Nursing Care of the Childbearing Family
Nursing Informatics
Nursing Care of the Older Adult
Although many LPN-BSN programs are delivered at least partially online, you'll still be able to complete the clinical requirements of the program at approved clinical sites close to home thanks to agreements that nursing schools maintain with healthcare providers throughout the country. You may even be able to complete some of the clinical rotations with your current employer.
Just some of the sites in West Virginia where you can complete your clinical rotations include:
Wheeling Hospital, Wheeling
WVU Medicine Children's Hospital, Morgantown
Francis Hospital, Charleston
Hampshire Memorial Hospital, Romney
Jackson General Hospital, Ripley
Williamson Memorial Hospital, Williamson
How to Become an RN in West Virginia by Completing an LPN to BSN Program
After graduating from an LPN-BSN program, you'll apply for your RN license by completing the Exam Permanent Initial RN Licensure Application through the West Virginia Board of Examiners for Registered Professional Nurses. You'll then register with Pearson VUE to take the NCLEX-RN. After the Board has approved your application, Pearson VUE will send you an Authorization to Test (ATT), at which time you can schedule to take the NCLEX-RN at a Pearson testing center near you.
Upon passing the NCLEX-RN, you will be issued a West Virginia RN license.
Look for Help Paying for Your LPN-to-BSN Program Through Your Current Employer
The cost of pursing your RN and BSN has undoubtedly been on your mind, and for good reason. However, there may be a number of ways you can offset the cost of returning to school. For example, the West Virginia Center for Nursing provides a number of scholarships to help current nursing professionals like you earn your RN license and BSN degree. Awards of up to $7,500 are available for RN, ADN, and BSN students.
You may also be able to take advantage of financial incentives offered through your employer. Many West Virginia healthcare employers offer employees everything from tuition reimbursement to scholarships to grants to advance their education. For example, the WVU Health System, which includes facilities like the JW Ruby Memorial Hospital and the Children's Hospital in Morgantown, Berkeley Medical Center in Martinsburg, and Camden Clark Medical Center in Parkersburg, among others, offers the WVU Medicine Employee Tuition Reimbursement Program. Employees with 1-5 years of service can receive up to $3,000 annually, while employees with more than 5 years of service can receive up to 100% university tuition at WVU and $3,000 annually at other institutions.
Make sure to check with your employer's human resources office to learn more about financial incentives that may be available to you as you earn your BSN.