Returning to school for your RN license and BSN may be more convenient and more accessible than ever, thanks to the many colleges and universities that now offer nontraditional BSN programs for nontraditional students like you.
Uniquely structured programs for practicing nurses and career changers have grown in popularity in recent years as a variety of factors have prompted "schools to think outside the box," according to a March 2018 Milwaukee Journal Sentinelarticle.
<!- mfunc feat_school ->
Featured Programs:
Sponsored School(s)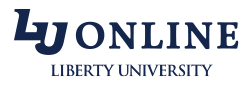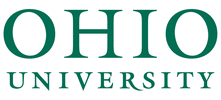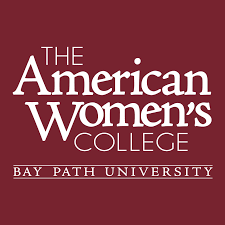 <!- /mfunc feat_school ->
According to the article, the major factors contributing to the proliferation of nontraditional programs include a shortage of nursing seats in traditional college programs, a national push to produce more BSN nurses by 2020, and a swiftly aging nursing workforce in Wisconsin. In fact, recent statistics published by the Wisconsin Center for Nursing reveal that more than 20% of Wisconsin's nursing workforce has plans to leave direct patient care in the next 5-9 years, and another 59% are likely to do so in the 10 year period after that. The Wisconsin Center for Nursing Research projects that there will be a shortage of nearly 20,000 RNs by 2035.
In the past two years, Cardinal Stritch University, Mount Mary University, and the University of Wisconsin-Green Bay have all "created alternative paths to a bachelor's degree in nursing," with the goal of increasing the number of nursing students. These schools are among a growing number of universities that are partnering with state technical colleges to offer degree programs that allow students to earn both their associate and bachelor's degree in a streamlined, dual-enrollment format.
The University of Wisconsin-Madison now offers an accelerated BSN for career changers who already hold a degree in another discipline, while Edgewood College offers an accelerated post-baccalaureate BSN for students who already have a bachelor's degree in a major other than nursing.
As a licensed LPN with your eye on both the RN license and BSN degree, there is a unique accelerated program for you, too: the LPN-BSN. These programs, like standard pre-licensure BSNs, provide you with the coursework and clinical experiences necessary to earn your RN license and BSN. However, what makes these programs unique is that they recognize and grant you advanced placement for your previous nursing education and experience. This means that students of LPN-BSN programs often graduate in as little as three years.
Plus, because they are specially designed for you, the practicing LPN, many are offered in a partially or fully online format to accommodate your busy professional life.
Becoming an RN and earning your BSN in the process will not only fulfill a need for more skilled nurses in Wisconsin, but will also broaden your career opportunities, increase your earning power, and position you nicely for continuing on to a graduate program if that's something you're interested in. Enroll in an LPN-BSN program and you'll be among a growing number of students benefiting from Wisconsin's nontraditional nursing degree offerings.
What to Expect When Applying for Admission to an LPN to BSN Program
Being admitted to an LPN-BSN degree program requires a current and valid LPN license. Like a traditional pre-license BSN program, these programs prepare you to become a general practitioner, able to provide patient care for diverse populations in a variety of settings. However, thanks to your prior education and experience, you'll take a slightly altered curriculum due to the transfer of credits.
Credit transfer policies tend to vary widely from one program to the next. Some programs may automatically reward you with a set number of credits based simply on the fact that you hold an LPN license or on the basis of your performance on a general competency assessment. Other programs will require you to transfer specific course credits earned during your LPN program that meet program guidelines.
The first half of the BSN program consists of prerequisite courses that you must pass with a minimum GPA. Expect to complete about 50-60 credits in the sciences, social sciences, and humanities. Typical courses include:
Anatomy and Physiology
Intro to Microbiology
Probability and Statistics
Nutrition
English Composition
Transition to Professional Nursing Practice
Health Assessment
Physiology
The BSN core, which begins upon the successful completion of all program prerequisites, includes both coursework and practical experiences. Typical courses include:
Pharmacology
Nursing Informatics
Community, Population, and Public Health Nursing
Health Promotion and Research
Care of the Childbearing Family
Nursing of the Adult
Mental Health Nursing
Clinical rotations are an important part of the LPN-BSN program. For online LPN-BSN programs, you'll complete clinical rotations at approved sites close to home. Just some of the clinical sites in Wisconsin include:
Aspirus Riverview Hospital, Wisconsin Rapids
LifeCare Hospitals of Wisconsin, Pewaukee
Aurora Memorial Hospital of Burlington, Burlington
Beloit Memorial Hospital, Beloit
Black River Memorial Hospital, Black River Falls
How to Upgrade Your LPN License to an RN Through the Wisconsin Board of Nursing
Upon completing an LPN-BSN program, you'll apply for your RN license through the Wisconsin Board of Nursing. If you completed a program that participates in the Department of Safety and Professional Services' Online Licensure Application System (OLAS), you'll be able to apply online. Otherwise, you'll need to print, complete and mail in the application materials.
After applying with the Board, you'll register with Pearson VUE to take the NCLEX-RN. Once the Board has approved your application, you'll receive an Authorization to Test (ATT) from Pearson VUE, at which time you can schedule an appointment to take the exam at a Pearson VUE testing center near you.
After passing the NCLEX-RN, you'll receive your RN license.
Incentive Programs for LPNs Pursuing BSNs in Wisconsin
As a practicing LPN in Wisconsin, you may be eligible for a variety of financial incentives through your employer for advancing your education. Many Wisconsin healthcare employers offer practical nurses tuition reimbursement for advancing their education and upgrading to an RN license.
For example, Children's Hospital of Wisconsin in Milwaukee offers employees educational assistance to help with the expenses of a formal education. Similarly, UnityPoint Health – Meriter in Madison offers a tuition assistance program for approved degree programs, up to $4,000 per calendar year.
Check with your employer's human resources office to learn more about financial incentives that may be available to you as you advance your nursing education.