In an in-depth investigative analysis of the nursing workforce, the Arkansas Times reported that a growing number of nurses in the state are returning to school to "better prepare themselves for the increasingly complex world of health care."
According to the American Association of Colleges of Nursing, there are 32,561 licensed RNs in the State, and an increasing number of them hold a BSN. In 2013 alone, 817 students graduated from baccalaureate and graduate nursing programs in Arkansas, and that number is growing as more students elect to earn a BSN as a pre-licensure degree, and many more nurses return to school to upgrade their education and credentials.
<!- mfunc feat_school ->
Featured Programs:
Sponsored School(s)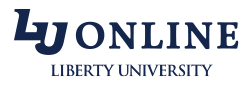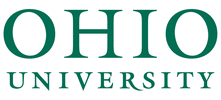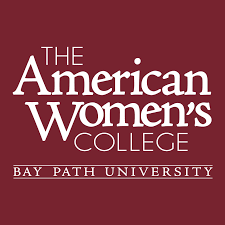 <!- /mfunc feat_school ->
The Arkansas Action Coalition, part of the national Future of Nursing Campaign for Action, is driven by the landmark Future of Nursingreport from the Institute of Medicine (IOM), which recommends that 80 percent of registered nurses in the U.S. hold a bachelor's degree or higher by 2020. The Action Coalition has set a more modest goal for Arkansas of 40 percent for the time being, but it's just a matter of time before that number grows.
Nursing: An Evolving Profession in Arkansas
The Action Coalition reports that nursing is "evolving in response to changes inside and outside the field," with members of the Coalition noting that BSN nurses are associated with better patient outcomes.
The Coalition also reported that some hospitals in Arkansas are now instituting hiring practices that will either require new graduates to possess a BSN upfront or require them to agree, as a condition of employment, that they will complete a BSN in a specific period of time. This provides the perfectly balanced solution to the general nursing shortage and the need for more BSN-prepared RNs by allowing both a short path to licensure and making it easier to go back to school to complete a BSN. Further, they note that nurses who are already employed "won't have nearly as many opportunities to advance unless they complete a BSN."
For example Arkansas Children's Hospital began changing its policies in 2011, when it initiated a requirement that all nurses in key leadership positions complete their BSN degrees by December 2015. They have also announced that they will only consider BSN graduates as new graduate RN hires.
Facilitating a Bachelor of Science in Nursing Education for LPNs through the Arkansas Nursing Education Progression Model
The Arkansas State Board of Nursing's Arkansas Nursing Education Progression Modelrecognizes that the discipline of nursing is both pluralistic and multifaceted with a number of entry points through numerous levels and types of education programs.
Educational mobility is further facilitated by the fact that many nursing schools in Arkansas are now establishing articulation models that make it easy for nurses to transfer in credits and complete a BSN at an accelerated pace.
Through the Arkansas Nursing Education Progression Model, nurses may be able to transfer up to 11 semester hours from their LPN program to a BSN program, and will not be required to complete any more than 59 semester hours to achieve their BSN.
LPN to BSN Programs in Arkansas and Online
Many LPN to BSN programs are offered online, and many are offered on a part-time basis to accommodate the busy schedules of working LPNs.
To qualify for an LPN to BSN program, nurses must hold a current, unencumbered LPN license. Specific general coursework requirements, including minimum GPA requirements, may also need to be met.
Required upper-level nursing courses in an LPN to BSN program in Arkansas often include:
Health assessment
Professional role development
Wellness promotion and the nurse educator
Healthcare economics
Research and evidence-based practice
Ethics, legalities, and advocacy
Nursing practice: community health needs
Leadership and management
Integration of concepts
LPN to BSN Program Clinical Components
An LPN to BSN program in Arkansas includes a clinical rotation component, which requires students to complete a number of hands-on experiences in clinical settings throughout a variety of healthcare settings. But employers and schools are working together to make this easier too by establishing far-reaching partnership agreements. Schools offering online programs to nursing students throughout the country often have such agreements in place with hospitals in each state, eliminating the need to travel or relocate.
Just a few of the clinical sites where nurses may complete their clinical rotations include:
Arkansas State Hospital, Little Rock
NEA Baptist Memorial Hospital, Jonesboro
Mercy Hospital Northwest Arkansas, Rogers
UAMS Medical Center, Little Rock
Earning RN Licensure in Arkansas upon Completion of an LPN to BSN Program
Upon the successful completion of an LPN to BSN program, graduates have the opportunity to pursue their RN license by taking and passing the NCLEX-RN.
Applicants for RN licensure in Arkansas must complete the Arkansas State Board of Nursing Online Application, provide the Board with their official transcripts, and apply with Pearson Vueto take the NCLEX-RN.
The licensure examinations are given at Pearson Vue testing centers in Little Rock, Fort Smith, and Texarkana in Arkansas, although applicants may take the examination at any one of the Pearson Vue testing centers throughout the U.S.
Once the Board has determined candidates are eligible to sit for the NCLEX-RN, they will receive an Authorization to Test (ATT) letter, which allows them to schedule their examination date, time, and location.
Tuition Assistance for LPNs Completing BSN Programs
A number of Arkansas employers offer career incentives for currently employed LPNs who want to pursue their BSN:
Washington Regional in Fayetteville provides educational assistance through the tuition assistance program, thereby helping LPNs pursue their BSN. Tuition assistance through this program can cover tuition, book expenses, lab fees, and college fees, up to an annual maximum depending on the degree being pursued.
Arkansas Children's Hospital in Little Rock offers a tuition reimbursement program for its employees, including LPNs pursuing BSN programs.
Mary's Regional Medical Center in Russellville offers tuition reimbursement to nursing staff who obtain their bachelor's or master's degree in nursing or healthcare administration.