RNs in Arkansas are regulated and licensed through the Arkansas State Board of Nursing, which is also responsible for developing standards for safe nursing care and granting approval to qualified nursing schools. As of 2013, the Board of Nursing regulated nearly 33,000 licensed RNs.
<!- mfunc search_btn -> <!- /mfunc search_btn -> <!- mfunc feat_school ->
Featured Programs:
Sponsored School(s)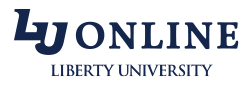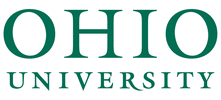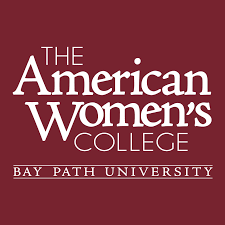 <!- /mfunc feat_school ->
Although the Board of Nursing recognizes an Associate of Science in Nursing (ASN) as the minimum educational requirement for RN licensure, the current trend among nursing graduates in both Arkansas and across the U.S. is to complete a Bachelor of Science in Nursing (BSN).
Studies have revealed that as hospitals staff more BSN-educated RNs, patient mortality rates decline. Arkansas Children's Hospital conducted a study that found a clear connection between BSN-educated nurses and better patient outcomes.
In response to these findings, Arkansas's nursing schools and hospitals are enacting a number of efforts to increase the percentage of BSN-prepared RNs in the state. In fact, a number of hospitals in Arkansas, including Arkansas Children's Hospital and Conway Regional Medical Center, are instituting hiring practices that will require new staff RNs to possess a BSN at minimum.
The Arkansas State Board of Nursing expects there to be 1,268 vacancies for BSN-prepared nurses in Arkansas in the next 5 years. In addition to staff RN positions, BSN-educated RNs are often eligible for such jobs as clinical leader, unit leader, supervisor, or trainer.
Pre-Licensure Bachelor of Science in Nursing Programs in Arkansas
Online pre-licensure BSN programs are becoming quite popular, particularly among individuals who do not reside near a college or university and those with busy working schedules. Many online BSN programs allow students to complete their coursework at their own pace and according to their schedule. Clinical experiences are then completed through local healthcare institutions.
There are also currently 10 Board-approved pre-licensure BSN programs at campus locations in Arkansas within these cities
State University
Russellville
Searcy
Magnolia
Fayetteville
Fort Smith
Little Rock
Monticello
Conway
Admission Requirements for BSN Programs
To be admitted into a nursing program, students must first successfully complete all general education courses required by the college or university. Minimum GPA requirements always apply.
Once general education requirements are met, students must apply to the nursing program, which generally includes submitting an application, submitting personal and professional letters of reference, and sitting for an interview.
BSN Program Sequence
Before students can be officially accepted into a nursing program, they must complete specific general education courses that include foundational sciences. Once these courses have been satisfied students can then transfer into the nursing program.
Once nursing school begins, students are introduced to the profession through coursework that focuses on nursing skills, medical-surgical study, and mental health study. Nursing core courses are generally combined with clinical and lab experiences. Additional general education courses may also be taken during this time.
As the program progresses, nursing students begin to take intensive nursing courses that cover advanced medical-surgical topics, obstetrics, and pediatrics, among others.
BSN programs include a number of areas of study that associate's-level nursing programs do not. Among these are leadership, research, ethics, economics, and wellness promotion, all of which are designed to prepare nurses for career advancement and/or graduate school.
General Education Courses
College algebra
Composition
Psychology
Anatomy and physiology
Chemistry
History
Political science
Microbiology
Nursing Core Courses
Health promotion across the lifespan
Adult nursing
Mental health nursing
Obstetric and pediatric health
Pediatric nursing
Health assessment
Health care economics
Professional role development
Wellness promotion and nurse educator
Nurse leadership
Clinical Requirements for BSN Programs
The clinical component of BSN programs is significant, intensive, and includes experiences across all healthcare settings, including pediatrics, mental health, community health, and acute care, among others.
Admission into clinical placements may require additional background checks and drug screening. The location of clinical experiences is dependent upon the location of the BSN program. Just a few of the healthcare facilities in Arkansas where clinical rotations may take place include:
Advance Care Hospital of Fort Smith
Baptist Health Medical Center, Little Rock
Carroll Regional Medical Center, Berryville
Dallas County Medical Center, Fordyce
DeWitt Hospital DeWitt
Forrest City Medical Center, Forrest City
Helena Regional Medical Center, Helena
Jefferson Regional Medical Center, Pine Bluff
Mercy Hospital Fort Smith, Fort Smith
White River Medical Center, Batesville
RN Licensure in Arkansas for BSN Graduates
Individuals who have graduated from a BSN program are eligible to apply for RN licensure in Arkansas. The Arkansas Board of Nursing requires all candidates for RN licensure to complete an online application and apply to take the NCLEX-RN through Pearson Vue.
<!- mfunc search_btn -> <!- /mfunc search_btn ->
Applicants must also complete a fingerprint card and submit it to the Arkansas State Police so the required criminal background check can be completed. The fingerprint card can be requested when completing the online application.
The NCLEX-RN is a standardized, national examination that is designed to assess a candidate's eligibility for RN licensure.
Once candidates submit an application to the Board and register to take the NCLEX-RN, they can expect to receive an Authorization to Test (ATT) letter from Pearson Vue. Once they receive the ATT letter, they can schedule their NCLEX-RN at any of the Pearson Vue testing centers throughout the U.S. In Arkansas, candidates may take the examination in testing centers in Little Rock or Fort Smith.
RN Residency Programs in Arkansas for BSN Graduates
Reflecting the push for BSN-prepared nurses in Arkansas, a number of RN residency programs in the State are aimed specifically at new graduates who hold a BSN. For example, Arkansas Children's Hospital, along with Versant RN Residency, offers an 18-week nursing residency program for new graduate RNs who have graduated from an accredited BSN program.
The program is designed to benefit the participants, the hospital, and the patients, and the hospital's commitment to quality and safety. It includes guided clinical experiences, mentoring sessions, and formal observations.
Candidates for the RN residency program through Arkansas Children's Hospital must possess an RN license; they must possess a minimum 3.0 GPA (preferred); and they must submit a 1,200-word essay.
Other RN residency programs in Arkansas include:
White County Medical Center, Searcy
White River Health System, Batesville
Mercy Hospital, Hot Springs
Northwest Health System, Springdale
Saline Memorial Hospital, Benton
Sparks Health System, Fort Smith
Vincent Health System