The nationwide nursing shortage is definitely hitting home in Georgia. In fact, the Georgia Nurses Association predicts the state will be short 50,000 registered nurses by 2030 based on projected demands. The problem is primarily two-fold. The baby-boomer generation of nurses is reaching retirement, which will leave a tremendous void of experienced nurses in the state's workforce. And schools are struggling to find the necessary space and teaching staff to effectively train the high volume of incoming nursing students.
<!- mfunc feat_school ->
Featured Programs:
Sponsored School(s)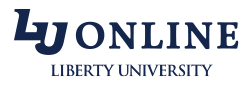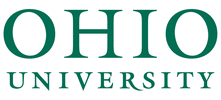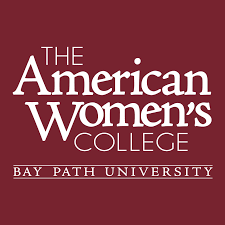 <!- /mfunc feat_school ->
This is exactly why universities in states like Georgia are starting to provide accelerated post-licensure BSN degree programs specifically designed for working nurses. Unlike traditional BSN degrees that require roughly 120 credits to graduate, the increasingly popular LPN-BSN helps working LPNs integrate previously completed college coursework into their BSN degree and complete the program in considerably less time. This means LPNs may only need to earn around 75 credits to graduate. By doing so, nursing schools in the state are creating a cost-effective way to stem the shortage of RNs in the workforce.
And in the long run, this solution is proving financially lucrative to LPNs on this pathway. In reviewing job postings the value of a BSN becomes clear when you consider how much more local employers were willing to pay RNs with BSNs compared to LPNs with diplomas or even RNs with ADNs.
Take a look at what kind of offers are on the table for RNs with a BSN…
TEEMA Solutions Group advertised for a General Medicine RN job with BSN education requirement: $58,240-$83,300/yr.
Homestead Hospice advertised for a Director of Nursing (RN) with preferred BSN education requirement: $90,000-$100,000/yr.
Compared to what's being offered to practical nurses…
Jones County Health Department advertised for a LPN II job with accredited PN graduation requirement: $29,831/yr.
Veterans Health Administration advertised for a LPN job with accredited PN graduation requirement: $26,587-$48,385/yr.
Admission Standards and Curriculum Found in LPN to BSN Programs
Unlike students in most states, LPNs can pick and choose between several on-campus LPN-BSN degree programs right here in George. Right now, universities in Savannah, Statesboro, and Americus all house accredited programs.
Typically, the number of LPN-BSN program applicants largely exceeds program capacities so admission is very competitive. The selection process between programs vary but often include a review of your academic transcripts, LPN licensure status, academic assessment scores, and administrative evaluations.
Accredited online LPN-BSN programs recognized by the Georgia Board of Nursing are definitely available, and offer an alternative to highly competitive online programs.
Core LPN to BSN Coursework Requirements
When researching loads of LPN-BSN curriculum plans, you'll find that core nursing courses found in Georgia-based programs practically mirror each other. Since they each abide by similar accreditation standards, this makes total sense. Here's a few examples of these core classes:
Fundamentals of Nursing
Nursing for Adults
Community Health Nursing
Nursing Leadership
Gerontological Nursing
Nursing Informatics
Pediatric Nursing
Mental Health Nursing
LPN to BSN Clinical Requirements
One of the most important parts of your LPN-BSN curriculum is clinical training. Although clinical requirements differ between programs in Georgia, LPNs can expect their clinical rotations to take place in venues like hospitals, treatment centers, community clinics, and long-term care facilities.
The clinical portion of the program is where all the action happens. LPNs are exposed to different patient populations, interact with diverse health care teams, and apply learned techniques in fast-paced environments.
Georgia colleges and universities that offer LPN-BSN programs, as well as out-of-state online programs,  have long-standing relationships with local clinical training sites where students are welcome to complete their clinical rotations. Take a look some examples:
Atlanta Medical Center
City Schools of Decatur
Rockdale Hospital
Dekalb County Board of Health
Gwinnett Community Clinic
Metro Transitional Center
Tender Care Health
Piedmont Hospital
Before picking your clinical placement, see if your current workforce qualifies as an approved setting. Chances are some of your work hours can count towards clinical hour credits.
How to Upgrade from LPN to RN Licensure with the Georgia Board of Nursing
Graduating from an LPN-BSN program in Georgia is not just a great personal achievement, it's a professional milestone. All LPN-BSN programs in the state are specifically designed to make sure you ace the NCLEX-RN examination in preparation for becoming a licensed RN. The Georgia Board of Nursing makes the whole process relatively clear-cut:
Graduate from a RN education program approved by the Georgia Board of Nursing.
Register for the NCLEX-RN exam with Pearson Vue. Do this beforeapplying for licensure.
Register for with COGENT Systems. Do this beforeapplying for licensure.
Successfully pass the NCLEX-RN exam. Testing sites are located in Atlanta, Stockbridge, Macon, Augusta, and Albany.
Receive your RN license from the Georgia Board of Nursing.