According to figures released by the US Department of Labor, the number of RNs in Georgia is expected to increase by 30 percent between 2012 and 2022. As this new labor force is put in place to meet the demands posed by the state's healthcare system, holding a Bachelor's of Science Degree in Nursing will become all the more important for existing RNs interested in positions in leadership and education.
<!- mfunc search_btn -> <!- /mfunc search_btn -> <!- mfunc feat_school ->
Featured Programs:
Sponsored School(s)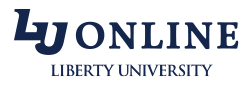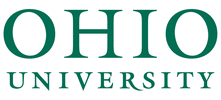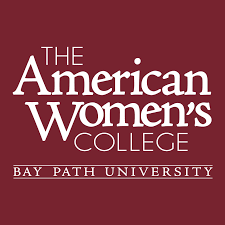 <!- /mfunc feat_school ->
The Georgia Nursing Leadership Coalition agrees with the premise that better-educated nurses provide more effective patient care that results in fewer infections and fewer deaths. That is why the Coalition is evaluating strategies designed to bring the ratio of BSN-educated RNs in Georgia to 80 percent by the year 2020. To help this coalition advance its goal, the Georgia Board of Regents has recently earmarked $2.5 million to create more options for RNs who want to earn a BSN, MSN, or DNP.
Georgia's RN to BSN Programs
Within the University System of Georgia, there are 20 colleges and universities that offer RN to BSN programs:
1 research university
2 regional universities
9 state universities
3 state colleges
5 private colleges and universities
These include programs available at campus locations, however most are available online to better accommodate working RNs.
Enrollment Prerequisites
It is important to check individual enrollment prerequisites since each educational institution can determine its own qualifications. However, there are some general courses candidates should have taken during their ADN program before applying for admission to an RN to BSN program:
Human Anatomy and Physiology I and II
Statistics and Probability
Microbiology
Chemistry
Nutrition
Courses in English, psychology, civics, and sociology
Each educational institution can determine its own policy on the subject of accepting prior academic credit. Nine educational institutions with RN to BSN programs participate in the Georgia RN-BSN Articulation Model. This model encourages nurses to further their professional skills and qualifications by making the pursuit of a BSN a standardized process across the state.
The Georgia RN-BSN Articulation Model stipulates:
RNs will automatically get at least one year's worth (25 semester/42 quarter) of credit in their BSN program
Non-nursing-related credit will be determined by the educational institution's own policies
Admission testing for the BSN program is not required if:

the prospective BSN candidate has graduated from a nursing education program that is accredited by the National League for Nursing in the past four years
the prospective BSN candidate has earned an Associate's Degree in Nursing (ADN) in the past four years
the prospective BSN candidate has completed at least 1,000 clinical practice hours in the past three years
Structure of Georgia's RN to BSN Programs
Once BSN candidates have been accepted into an RN to BSN program they will need to complete any outstanding core curriculum courses. These will vary somewhat according to each individual RN to BSN program, however, in general the core curriculum will consist of courses like (semester model):
Introduction to nursing – 2 credits
Fundamental skills and principles of nursing – 5 credits
Family nursing: childbearing and child rearing – 10 credits
Nursing psychiatry and mental health – 5 credits
Adult health – 8 credits
Nursing research and infomatics – 4 credits
Every individual RN to BSN program can vary in length and curriculum content, however in general these programs share basic characteristics. Some programs can be completed in three semesters once the core curriculum courses have been completed as shown in the example below:
Fall

Baccalaureate nursing practices – 3 credits
Health science information – 3 credits
Ethical and legal issues in nursing – 2 credits
Spring

Professional practice with applied nursing research – 3 credits
Nursing, leadership, and management – 4 credits
Summer

Population and community-based care – 5 credits
Elective in nursing – 3 credits
The total amount of course credits – including transfer or undergraduate credits, prerequisites, core curriculum, and the actual BSN nursing program – will be around 120 semester credits, or the equivalent of approximately four years of study.
<!- mfunc search_btn -> <!- /mfunc search_btn ->
Any clinical requirements usually takes place in a health care facility that is affiliated with the college or university, or through a partnership with a local health care facility. The structure of the clinical portion of the RN to BSN program depends on the individual program.
Benefits Available to those Pursuing a Bachelor's of Science Degree in Nursing
The advantages of a BSN are indisputable, and that is why employers, educational institutions, and professional nursing organizations offer a number of incentives for candidates who want to pursue RN to BSN programs:
Georgia RNs who are within two years of completing their BSN degree can apply for an Archbold Scholarship.
Georgia RNs can apply for the Katherine Pope Scholarship and Annie Lou Overton Scholarship, both established by the Georgia Nurses Foundation.
Many health care providers offer incentives for their RNs to go back to school for a BSN. For example, Cobb Hospital in Austell offers its RNS options for tuition reimbursement as well as training opportunities that may transfer into academic credit. As a general rule, health care providers offer incentive pay for RNs who hold a BSN, including Cobb Hospital.
By 2020 the Robert Wood Johnson Foundation and Institute of Medicine aim to increase the nationwide amount of nurses with a BSN to 80 percent. Once BSN holders are the norm, it will be necessary to distinguish oneself with a credential such as a Master of Science in Nursing (MSN). Besides being competitive for job security, more advanced nursing credentials also translate into better professional performance and patient care.
In Georgia holders of a BSN can begin studying for an MSN once they have become an advanced-practice nurse, in a field such as:
Clinical nurse leader
Nurse practitioner
Nurse anesthetist
Clinical nurse specialist
Nurse midwife