You've heard the buzz, and you understand the need. In Idaho and across the country, the push to produce more BSN-prepared nurses to meet the Institute of Medicine's goal of producing an 80% BSN workforce by 2020 is clear.
In addition to meeting the demand for a better prepared nursing workforce capable of handling the needs of an increasingly complex healthcare system, BSN nurses in Idaho are enjoying a wealth of opportunities, including bigger paychecks and more opportunities in a variety of settings.
<!- mfunc feat_school ->
Featured Programs:
Sponsored School(s)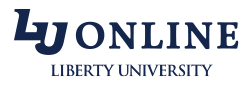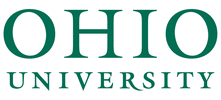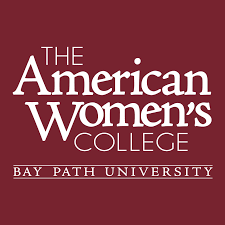 <!- /mfunc feat_school ->
Lucky for you, with your LPN license and some experience under your belt, you can expand your professional opportunities, enjoy a larger salary, earn your RN license, and even prime yourself for future graduate work by completing an LPN-BSN program.
Think you can't handle the rigors of going back to school and earning your BSN? Think again. Today's LPN-BSN programs are designed specifically for the working professional with a full plate of professional and family obligations. Many of these programs are offered either partially or fully online, so you can continue to work full-time while meeting the program's academic requirements. Best of all, LPN-BSN programs take your previous education and experience into account, thereby allowing you to complete the traditional four-year BSN program in less time and with less money.
Yes, returning to school to earn your BSN and RN license will require focus, commitment, and a strong desire to succeed, but the rewards for doing so are plentiful.
In May 2016, the Idaho Nursing Action Coalition announced that recent workforce statistics reveal that 67% of the Idaho nursing workforce now holds a baccalaureate or higher. If you want to be among the increasing number of BSN nurses in Idaho who are not only meeting the demand for a better educated nursing workforce but are also climbing the career ladder and enjoying the opportunities that go along with it, then an LPN-BSN degree should be on you radar.
LPN to BSN Programs in Idaho and Online
Your LPN license has made earning a BSN is easier than ever, thanks to LPN-BSN programs that recognize your current level of experience and education. These programs, often offered in a fully online format, allow you to develop and expand your current skills, qualify to take the NCLEX-RN, and serve as a baccalaureate-prepared nurse in a wide variety of settings.
Depending on specific program requirements, your LPN license will account for about 20 credits toward the BSN's foundational requirements.
You'll also notice that some programs will require you to take an admission assessment examination for placement in the program. The type of exam and the number of attempts will be used to determine your admission eligibility.
After you've satisfied the university's core requirements, you can expect an LPN-BSN program to include another four to five semesters of major courses (about 50-60 credits) and clinical rotations.
Major requirements include courses such as:
Healthcare Informatics
Healthcare Ethics
Complex Care Across the Lifespan
Research and Evidence-Based Practice
Nursing Leadership
Most LPN-BSN programs will prepare you to become a nursing generalist and will therefore include courses and clinical experiences that focus on providing care to a diverse patient population in a variety of practice areas:
Nursing of the Critically Ill
Psychiatric Nursing
Parent and Newborn Nursing
Community Health Nursing
Healthcare of Children
Clinical experiences at area hospitals and other healthcare institutions are a required component of an LPN-BSN program. However, in many cases, your LPN experience may satisfy some of your clinical requirements. Plus, you may also be able to complete some or all of your clinical requirements through your current employer, which makes satisfying this requirement much easier.
Just a sampling of some of the clinical sites in Idaho you may complete your clinical experiences include:
Hospice of North Idaho, Coeur d'Alene
Idaho Correctional Institution, Kuna
Gritman Medical Center, Moscow
Boise VA Medical Center, Boise
Teton Cancer Institute, Idaho Falls
Rexburg Medical Center, Rexburg
How to Become an RN in Idaho by Completing an LPN to BSN Program
Once you've graduated from an LPN-BSN program, you can apply for your RN license and  earn eligibility to take the NCLEX-RN by accessing your existing account through the Idaho Board of Nursing's Nurse Portal and completing an application.
Incentive Programs for LPNs Pursuing BSNs in Idaho
From tuition reimbursement to scholarship programs, many of Idaho's healthcare institutions are encouraging LPNs to head back to school and achieve their BSN.
For example, Kootenai Health in Coeur d'Alene offers tuition assistance for nurses seeking higher education. While their tuition benefits for undergraduate study are capped at $1,900 annually, they have implemented a special BSN allowance through December 2020 that grants nurses who want to earn their BSN the higher, graduate-level reimbursement of $3,800 annually.
Another good example is Saint Alphonsus, in Boise and Nampa, which offers not just tuition reimbursement for eligible out-of-pocket expenses but also offers the Steele Memorial Scholarship, which supplies eight Saint Alphonsus employees with $2,500 per year for education, training, and skill development.
Now is the time to research your employee benefits package to see if it includes financial incentives for going back to school and earning your BSN. Contact your employer's human resources office to learn more about offsetting the cost of an LPN-BSN program.