According to Idaho's Department of Labor, the number of licensed RNs in the state is expected to increase by more than 26 percent in the decade leading up to 2022. As thousands of new RNs enter the field, employers are eyeing the most highly qualified RNs on their staff to take on more clinical responsibilities and for promotional opportunities so as to fill positions in leadership and education.
<!- mfunc search_btn -> <!- /mfunc search_btn -> <!- mfunc feat_school ->
Featured Programs:
Sponsored School(s)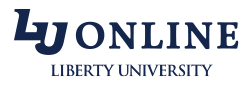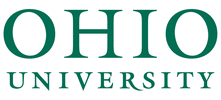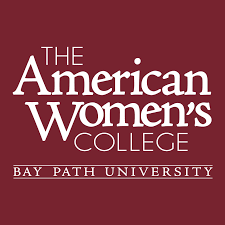 <!- /mfunc feat_school ->
To support the furthering of nurse education, the Idaho Nursing Action Committee (INAC) accepted more than $225,000 in grants and matching funds from the Robert Wood Johnson Foundation and other organizations, which is designated for the purpose of increasing access to RN-BSN bridge programs for the state's RNs. The INAC will use this funding in part to establish incentive programs to encourage RNs to return to school to complete RN to BSN programs. And it is not only the INAC who is advocating advanced education for the state's nurses.
Idaho's colleges and universities listen when the American Association of Colleges of Nursing (AACN) recommends the BSN as the minimum educational requirement for a nursing professional. In response to this recommendation and the growing momentum at the state and healthcare facility level pushing for BSN-educated RNs, more schools in Idaho are developing RN to BSN programs, often offering them in an online format.
RN to BSN Programs in Idaho
There are several schools in Idaho that offer RN to BSN programs at campus locations in the state, in addition to dozens more online programs. Many of Idaho's schools of nursing offer distance learning options for RNs who want to complete some or all of their BSN education online. This also provides the advantage of being able to work while simultaneously studying for a BSN.
RN to BSN Program Admittance
BSN candidates will need to start by reviewing the admission requirements for the particular RN to BSN program in which they are interested. Admission requirements will typically include:
RN license in good standing
May require a minimum GPA
May require completion of tests such as the SAT or ACT
Some programs require an AA or AS degree
Depending on an RN's prior education record, especially for those who hold an Associate's Degree in Nursing (ADN), it is possible to complete some of Idaho's RN to BSN programs in two years or less.
An important factor on the length of time it will take to complete an RN to BSN program is academic credit. Each nursing school in Idaho can set its own policy when it comes to awarding credit, with some examples being:
Up to 70 semester credits being awarded to candidates with an AA or AS degree
Credits awarded for scores on SAT, ACT, or AP examinations
The prerequisite courses are weighted to the science fields, especially as they relate to the human body. If BSN candidates have been planning ahead many of these can be taken as part of the initial RN training:
Human and micro biology
Anatomy and physiology
General psychology and child development
Nutrition
Statistics and probability
Nursing pharmacology
Medical ethics
RN to BSN Program Content Outline
In terms of curriculum, Idaho's RN to BSN programs will consist of around 120 semester credits in total:
Undergraduate general courses – around 60 credits
BSN prerequisite courses – around 40 credits
Core BSN courses, including clinical segment – around 20 credits
Some programs offer completion of all core BSN courses in one year. These courses will provide BSN students with advanced knowledge and skills, covering subjects like:
Nursing informatics
Advanced professional nursing
Evidence based practice and research
Nursing health assessment
Nursing health for specific populations – children, adults, elderly, families, and communities
Nursing management and leadership
BSN candidates will typically complete their clinical segment as part of their core courses. Nursing schools have clinical partnerships with many health care facilities that range from clinics to hospitals to long-term care facilities. Schools can also hold clinical agreements with health care facilities at out-of-state locations throughout the country to accommodate students completing their RN to BSN program online through a school from a different state.
In Idaho clinical locations include:
Cassia Regional Medical Center in Burley
West Valley Medical Center in Caldwell
Weiser Memorial Hospital
Saint Luke's Regional Medical Center in Boise
Mountain View Hospital in Idaho Falls and its affiliates
Kootenai Health in Coeur d'Alene
Upon earning a BSN candidates will be qualified to take the next academic step. Some Idaho schools of nursing accept BSN graduates for either of the following programs:
Doctor of Nursing Practice (DNP)
Doctor of Philosophy in Nursing (PhD)
Incentives Available to RNs Going Back to School to Earn a BSN
Incentives are available to RNs pursuing RN-BSN programs because of the widely-recognized benefits a BSN brings to nurses, employers, and patients alike.
<!- mfunc search_btn -> <!- /mfunc search_btn ->
Employers offer tuition reimbursement and continuing education programs, organizations provide scholarships, and schools will help their BSN candidates through the financial aid process. One school of nursing in Idaho awards $42,000 in scholarships every year.
Individual nursing schools will often provide prospective BSN students with scholarship resources. Some providers of scholarships include:
Other incentive programs available to RNs pursuing RN to BSN programs include:
Saint Alphonsus Health System offers competitive continuing education that may fulfill some course requirements of a BSN curriculum
Kootenai Health offers benefits that include tuition reimbursement to help cover the costs of a BSN program
The Eastern Idaho Regional Medical Center offers its RNs the following incentives to pursue a BSN:

Tuition reimbursement
Professional bonus program – $1,500 bonus for an RN who has earned a BSN within the prior 12 months