It is the goal of the Maine Nurse Partners (which includes representative from major medical facilities in the state, the state government and the federal government) that 80 percent of Maine's RNs hold BSNs by 2020. With a BSN in Maine, a nurse can work in more specialized positions, such as critical care, intensive care, pediatrics, neonatology and community health. It is also the perfect stepping-stone for nurses who seek graduate education, as admittance to most of Maine's MSN programs requires a bachelor's degree.
<!- mfunc search_btn -> <!- /mfunc search_btn -> <!- mfunc feat_school ->
Featured Programs:
Sponsored School(s)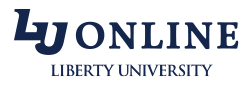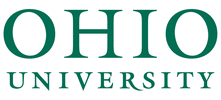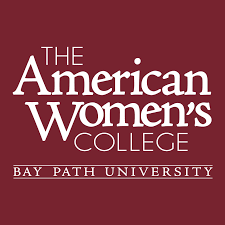 <!- /mfunc feat_school ->
For Maine's ADN-educated RNs, obtaining a BSN requires an average of 18 months of additional education.
Maine Nurse Partners are actively recruiting nursing students statewide in five geographic areas, including Presque Isle, Bangor, Machias, Farmington and Saco. Currently, only 50 percent of Maine's RNs hold BSNs, though it is quickly becoming the preferred educational credential for RNs in the state. In fact, some schools are phasing out ADN programs to promote the BSN as the standard pre-licensure education necessary to become an RN.
RN to BSN Programs in Maine
The Maine State Board of Nursing maintains a list of approved RN to BSN degree programs. Though it is most common for these programs to be taken online, there are five approved campus-based programs statewide located in these cities:
Portland
Fort Kent
Standish
Augusta
Bangor
Many of these schools also offer online study options in their RN to BSN degree programs.
Qualifying for RN to BSN Programs in Maine
Although school requirements differ, generally, certain criteria must be fulfilled before one can enroll in a Maine RN to BSN program. The main requirement, of course, is to hold an unencumbered Maine Registered Nurse (RN) license. Some schools will accept RNs who possess a diploma or certificate in nursing into a RN to BSN program. Most, however, will require that a RN hold an Associate Degree in Nursing (ADN) prior to enrollment. Either way, prerequisite classes usually amount to about 50 credits and must include:
Introduction to psychology
College composition
College algebra
Anatomy
Physiology
Most schools require that students have at least a 2.5 GPA in their ADN program. Usually, a Maine RN to BSN program amounts to between 90 and 120 credits, including transfer credits for courses completed during ADN programs. Maine Nurse Partners are working to ensure that all nursing programs in Main have the same standardized prerequisites for RN to BSN programs in the near future.
<!- mfunc search_btn -> <!- /mfunc search_btn ->
RN to BSN Course Outline and Program Structure
Most schools will divide classes into Core and Major groups. Core classes that a student is expected to take carry titles such as:
Statistics
Bioethics
Professionalism and ethics
Genetics
Fundamentals of Microbiology
Major classes that a student in an RN to BSN degree program will take usually have titles like:
Nursing research
Professional leadership
Public health nursing
Leadership and management in health care
Nursing care of older adults
Physical assessment
Practicum
The practicum that all students must take usually occurs in the final semester of an RN to BSN program, which may be held at a health care facility that collaborates with the school. Among these are:
Dorothea Dix Psychiatric Center-Bangor
Southern Maine Medical Center-Biddeford
Joseph's Hospital-Bangor
Spring Harbor Hospital-Westbrook
Eastern Maine Medical Center- Bangor
Maine Medical Center- Portland
Acadia Hospital-Bangor
Central Maine Medical Center- Lewiston
Mary's Regional Medical Center- Lewiston
Mercy Hospital-Portland
After Graduating from an RN to BSN Program
The Maine Nurse Partner's Nursing Workforce Strategic Plan 2012-20 has the stated goal of seeing at least 10 percent of BSNs matriculate into a graduate program in nursing within five years of graduating with their bachelor's degree. There are many options for graduate-level education for nurses in Maine that possess BSN degrees. Some approved programs are listed at the Maine State Board of Nursing website, and include:
Master of Science in Nursing (MSN)- Administration and Education
MSN- Family Nurse Practitioner
MSN- Adult Nurse Practitioner
MSN- Advanced Practice Psychiatric Nursing
Post-master's certificate of advanced study
Graduate certificate, health care education
DNP (Doctor of Nursing Practice)
Maine's healthcare employers are increasingly supporting their RNs who are seeking BSNs. Many of them will offer students flexible hours to accommodate class schedules, and some will even financially support their efforts. Examples of job titles available to BSN-educated RNs include:
Critical Care Registered Nurse
Resource Nurse
Cardiothoracic Clinical Nurse
Hospice Nurse
Director of Nursing
MedSurg Registered Nurse
Special Procedures Registered Nurse
Walk-In Care Clinic Registered Nurse
Clinical Nurse Manager
Nurse Case Manager