In the health sciences field, registered nurses are getting all the attention, landing a high-profile position among the HotJobs! in West Michigan.
According to the HotJobs! list published by West Michigan Works!, the seven-county region, which includes cities like Muskegon, Grand Rapids, and St. Joseph-Benton Harbor, will need an additional 650 RNs by 2024 – representing a near-24% job growth rate to meet the demand.
<!- mfunc feat_school ->
Featured Programs:
Sponsored School(s)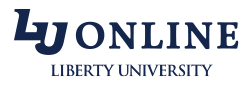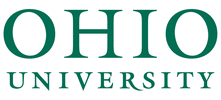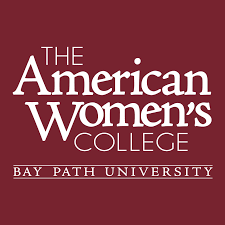 <!- /mfunc feat_school ->
Combine Michigan's need for more RNs with the national push, courtesy of the Institute of Medicine's recommendation, for an 80% BSN prepared nursing workforce by 2020, and it's easy to see why so many LPNs are heading back to school to earn their BSN degree and RN license.
But earning your RN and BSN isn't just about fulfilling a need in Michigan; it's about achieving your professional goals and positioning yourself for broader, more complex nursing roles, plentiful job opportunities, and a significantly higher income.
Your practical nursing license has served you well, but it may be time to start considering the many benefits of advancing your nursing career.
And lucky for you, a host of colleges and universities have begun developing BSN programs with non-traditional students like you in mind. Commonly referred to as 'bridge' programs, LPN-BSN programs are specially designed to take into account your previous education and experience and reward you with advanced standing in the program.
This means that a traditional, four-year BSN will likely take just 5-6 semesters, in most cases. But that's not all. Many of these programs are offered in a partially or fully online format, thereby allowing you to continue to fulfill your professional obligations while earning your BSN.
LPN to BSN Programs in Michigan
In all cases, the major requirement for admission into an LPN-BSN program is a current and valid LPN license. Beyond this standard requirement, you'll find a lot of variation in terms of experience requirements for admission into one of these programs. You'll notice that some programs require some type of experience, while others do not. Some programs may also require you to take a general skills competency assessment to determine your eligibility or placement in the program.
You'll also notice that each program will have its own set of rules regarding which and how many credits you can transfer. Because of the difference among programs, you'll want to pay close attention to their transfer policy.
In general, you can expect to transfer anywhere from 10-25 credits toward the 120-credits required to earn your BSN.
Before you begin your BSN core courses, you'll need to satisfy the program's general requirements, which include about 60 credits in the humanities, natural sciences, and social sciences, such as:
College Composition
Human Growth and Development
Introduction to Psychology
Applied Statistics
Communications
Nutrition
Once you've successfully completed these core requirements, you'll then move on to the BSN's core, which will include 60+ credits that prepare you as a generalist practitioner capable of working with all patient populations. Courses include:
Health Assessment
Pharmacology
Pathophysiology
Nursing Care of Adults
Nurse Care of Women and Perinatal Family
Nursing Care of Children/Adolescents
Psychiatric Mental Health
Nursing Leadership and Management
You'll also need to satisfy the clinical requirements of the program, which often includes enough rotations in different settings to give you a chance to work with all patient populations. While many LPN-BSN programs can be completed primarily online, you'll still need to satisfy the program's clinical requirements. The good news is that many schools offering online programs maintain agreements with facilities throughout the country so you'll likely be able to complete your hours at sites close to home. This often means being  able to satisfy some of your clinical requirements at the facility you currently work in.
Just a few of the clinical sites in Michigan include:
ProMedica Monroe Regional Hospital, Monroe
Vibra Hospital of Southeastern Michigan, Lincoln Park
McLaren Northern Michigan Hospital, Petoskey
Henry Ford Kingswood Hospital, Ferndale
Beaumont Hospital, Dearborn
Sparrow Hospital, Lansing
Michigan Surgical Hospital, Warren
How to Become an RN in Michigan by Completing an LPN to BSN Program
As you approach the end of your LPN-BSN program, you can apply for your RN license through the Michigan Board of Nursing. The Board of Nursing no longer accepts paper applications, so you'll need to complete an online application through the Michigan Professional Licensing User System (MiPLUS).
Once the Board has reviewed and approved your application, they'll send an Authorization to Test (ATT) to Pearson Professional Testing so you can take the NCLEX-RN. You'll need to arrange to take this examination within 90 days.
Once you pass the NCLEX-RN, the Board will issue you a Michigan RN license.
Incentive Programs for LPNs Pursuing BSNs in Michigan
The financial cost of going back to school to earn your BSN is likely weighing heavily on your mind. Fortunately, there are number of ways you may be able to offset the cost of tuition, and still make this important investment to advance your career.
The Michigan Center for Nursing maintains a list of tuition assistance/scholarship resources you may qualify for.
You'll also want to head to your current employer's human resources office to learn more about any financial incentives they have in place for nurses who want to advance their education. Many of Michigan's healthcare employers, in an attempt to maintain a staff of highly qualified and competent nurses, offer everything from tuition reimbursement to scholarships to grants for nurses looking to advance their education.
For example, Munson Medical Center in Traverse City provides up to $5,000 tuition reimbursement per calendar year for nurses who are earning their ADN, BSN, or MSN degree, while the University of Michigan Health System offers a number of scholarships and a tuition reimbursement program through their program called Grow Our Own. This program is specifically designed to provide assistance to healthcare workers who want to further their education for a career in healthcare.