Are you a practical nurse interested in earning your RN? Then it may make just good sense to pursue your BSN at the same time.
Your LPN license has served you well, but you understand that your overall professional opportunities are limited as a practical nurse, which is exactly why you've been considering advancing your education to earn your RN license. But an RN license by way of associate's degree may no longer take your career where you want it to go. But a BSN, on the other hand, most definitely will.
<!- mfunc feat_school ->
Featured Programs:
Sponsored School(s)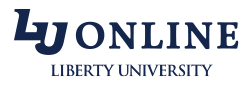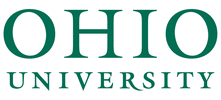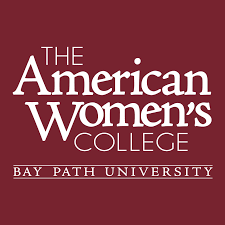 <!- /mfunc feat_school ->
This is because everyone from healthcare employers to nursing organizations are supporting the Institute of Medicine's (IOM) recommendation that states work together toward the national goal of achieving an 80% BSN nursing workforce by 2020. The reasoning behind this is simple: there is extensive research showing better patient care and improved patient outcomes result from a workforce made up primarily of BSN-prepared nurses.
And in Minnesota, Children's Minnesota is just one of countless examples where the IOM's recommendation is being put into action. This free-standing pediatric system recently earned the esteemed Magnet Recognition Program designation from the American Nurses Credentialing Center. This designation is designed to recognize hospitals that have achieved excellence in nursing, requiring that all nurse leaders and RNs who 'may broadly influence or impact the clinical practice of nurses' hold a BSN or higher.
A BSN will not just afford you more nursing leadership opportunities; it will also broaden your scope of practice, allowing you to branch off in a variety of settings and specialties, from clinical practice to case management to administration. A BSN will even position you nicely for graduate study in the future, if desired.
Fortunately, earning your BSN is easier than ever, thanks to a growing number of LPN-BSN programs, uniquely designed 'bridge' programs that recognize and credit you for your past experience and education. Best of all, many of these programs offer partially or fully online course delivery, so going back to school while maintaining your full-time job is something that is actually manageable.
LPN to BSN Programs in Minnesota
A current and valid LPN license will qualify you for admission into an LPN-BSN program. Many programs expressly require a certain amount of experience, with some expecting you to have held your LPN license for longer than five years.
Beyond requiring an LPN license, LPN-BSN programs tend to vary quite a bit when it comes to additional admission and transfer requirements. In some programs, your LPN license will automatically qualify you for a specific number of transferred credits, while in other programs, courses must be transferred directly from your LPN program. Still other programs will allow you to take advanced placement exams to transfer other credits. Generally, you can expect to transfer anywhere between 10 and 25 credits to the BSN program.
Many programs also require candidates to take a general skills competency assessment. The results of this exam may determine your eligibility for the program or your placement among candidates.
The bottom line is that it's good to pay close attention to admission and transfer requirements because they tend to vary quite a bit from one program to the next.
If convenience and flexibility are on your mind, you'll want to also pay close attention to course delivery options. Because these programs are designed with the working LPN in mind, it is common for colleges and universities to offer partially or fully online course delivery. Distance learning allows you to keep up with your professional obligations by allowing you to study wherever and whenever it's most convenient for you.
Of the 120+ credits included in a standard BSN program, between 50-60 will consist of prerequisites in the social sciences, sciences, and humanities, such as:
English Composition
Intro to Psychology
Nutrition
Human Anatomy
Microbiology
Statistics
The remaining credits will consist of your BSN core and electives, including your clinical requirements. Because these programs prepare you to become a generalist practitioner, you can expect to become familiar with a variety of patient populations and a variety of settings:
Mental Health Across the Lifespan
Child and Family Nursing
Maternal-Newborn Nursing
Adult Nursing Care
Community Nursing
Even if you're enrolled in an online program, you'll need to complete clinical requirements, though you can usually do so at sites close to home. You may be able to make this process more convenient by completing some of your clinical rotations at your current place of employment. Just a few of the clinical sites in Minnesota include:
North Memorial Health Hospital, Robbinsdale
United Hospital, St. Paul
Joseph's Hospital, St. Paul
Bethesda Hospital, St. Paul
Regina Hospital, Hastings
Windom Area Hospital, Windom
Shriners Hospital for Children, Minneapolis
How to Become an RN in Minnesota by Completing an LPN to BSN Program
Once you've completed an LPN-BSN program, you can apply for your RN license through the Minnesota Board of Nursing. Once the Board has approved your application, they'll send an Authorization to Test (ATT) to Pearson VUE. You can then register to take the NCLEX-RN through Pearson VUE at a site close to you.
Once you've passed the NCLEX-RN, the Board will issue your RN license.
Incentive Programs for LPNs Pursuing BSNs in Minnesota
Your BSN program may be more affordable than you first thought. This is because many Minnesota healthcare employers offer their employees financial incentives for advancing their education. Your employer may offer everything from scholarships to grants to tuition reimbursement for returning to school for your BSN.
For example, Fairview Health Services, a major Minneapolis health system that includes Bethesda Hospital and the Masonic Cancer Clinic, among many others, distributes more than 100 annual scholarships and offers tuition reimbursement of up 100% of the cost of tuition and books, up to $3,000 annually.
Contact your employer's human resources office to learn more about financial incentives available to you as you earn your BSN.