Although many states are experiencing a critical nursing shortage, Mississippi is actually trending toward a surplus in the coming years. In reviewing the U.S. Department of Health and Human Services state-level projections report, we were astonished to discover that by 2025, Mississippi is expected to have 12,000 more nurses than the minimum required to meet the projected demand.
<!- mfunc feat_school ->
Featured Programs:
Sponsored School(s)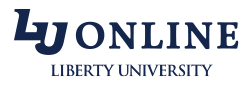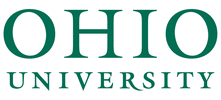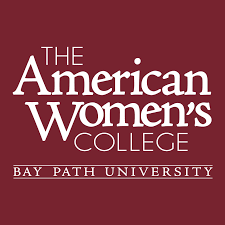 <!- /mfunc feat_school ->
As the rest of the country struggles to build an adequate nursing workforce, the situation in Mississippi is very different. Here, we're likely to see a more competitive job market for LPNs in the coming years as a growing number of job candidates pursue fewer available jobs. When supply trumps demand, employers usually raise their standards during the hiring process, making it more difficult for lesser-educated LPNs to land good jobs.
But where there is adversity, there is opportunity, and more practical nurses are preparing for the future by going back to school for more competitive credentials: a BSN degree and RN licensure.
LPN to BSN Programs in Mississippi
Practical nurses are also responding to incentives being offered to meet the national goal of establishing a 80% BSN-educated nursing workforce by 2020. Originally initiated by the Institute of Medicine with support by the Robert Wood Johnson Foundation back in 2008, this unified vision is supported by the Mississippi Campaign for Action, which set the ambitious goal of increasing the number of BSN-educated nurses in the state by 7% year over year.
This commitment to helping nurses earn a BSN is quickly making accelerated degree programs, like the LPN to BSN more affordable and more accessible.
Nursing schools in Mississippi that offer these types of programs often allow incoming LPNs to take comprehensive examinations to evaluate the knowledge and skills they've gained both through formal training and good old fashioned job experience. High scores on these theory and skills tests help eliminate the need for certain courses, allowing LPN students to earn their degree in as little as 18 months.
Core LPN to BSN Coursework Requirements
The core coursework requirements found in most LPN-BSN programs, including those in Mississippi, are quite similar. Here are a few common examples:
Fundamentals of Nursing
Assessment and Health Promotion
Gerontological and Psychiatric Nursing
Women's and Children's Health Nursing
Community Health Nursing
Nursing Management of Client Care
Applied Pharmacology
Nursing of Adult
LPN to BSN Clinical Requirements
LPN-BSN clinical requirements in Mississippi take place everywhere from acute care settings, physicians' offices, and mental health facilities to health departments and local school systems. And although LPNs are often already employed in these very settings and familiar with the work required of them, clinical rotations allow students the opportunity to gain exposure to some of the other clinical settings they don't work in every day.
Examples of clinical experience locations in Mississippi include:
Gulf Coast Veterans Health Care System
Mississippi Baptist Medical Center
Winfred L Wiser Hospital for Women and Infants
University of Mississippi Medical Center
Bedford Alzheimer's Care Center
River Oakes Hospital
Hancock Medical Center
Coastal Family Health Center
How to Migrate from an LPN to RN License Through the Mississippi Board of Nursing
With your newly minted BSN degree, you're more than qualified for an RN license, and the new salary range and scope of practice that comes with it. To migrate your LPN to an RN license through the Board of Nursing, you would just follow these simple steps:
Submit a "License by Examination" form to the Mississippi Board of Nursing.
Request your official transcripts from the accredited nursing education program you graduated from to be sent directly to the Mississippi Board of Nursing.
Register for the NCLEX examination through Pearson Vue.
Register for and complete a Criminal Background Check (CBC) through Student Status Inquiry.
Obtain your Authorization to Test (ATT) from Pearson Vue.
Schedule and pass the NCLEX-RN test through Pearson Vue. Test sites are located in Jackson and Tupelo.
Receive your RN license from the Board of Nursing.
Incentive Programs for LPNs Earning BSNs in Mississippi
Paying for higher education is often a major stumbling block for practical nurses interested in earning a BSN en route to becoming RNs, but the good news is employers are ready to help. Employers recognize the value of having more BSN-educated RNs on staff, and are often willing to cover much of the cost of helping LPNs upgrade their credentials. So before stressing over future tuition costs, ask your employer about tuition assistance and other academic incentive programs they may be offering. They are more common than you may think.
For example, the University of Mississippi Medical Center offers LPNs and RNs working in the Department of Nursing tuition assistance in exchange for employment at the University Hospital upon their graduation. In these situations, reimbursements funds will only pay for direct tuition costs and lab fees. Employees are then expected to complete one month of work for every one semester hour of reimbursement.