To respond to the healthcare demands of tomorrow, Mississippi is working to see to it that 80 percent of its professional nurse workforce has at least Bachelor's of Science Degree in Nursing (BSNs) by the beginning of the next decade. Having more BSNs has been demonstrated to reduce patient mortality and lower rates of readmission, among other positive benefits.
<!- mfunc search_btn -> <!- /mfunc search_btn -> <!- mfunc feat_school ->
Featured Programs:
Sponsored School(s)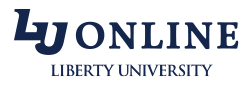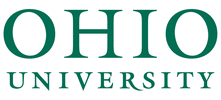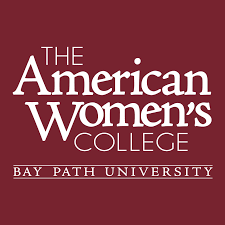 <!- /mfunc feat_school ->
According to a 2014 report authored by the Director of Nursing Education with the Mississippi Institutions of Higher Learning, last year 2,228 students enrolled in an Associate's Degree of Nursing (ADN) program in Mississippi. Compare this with the 1,187 students who enrolled in a BSN program during the same time and the urgent demand for BSN-educated nurses becomes apparent.
The good news is that over the past five years, pre-licensure BSN program enrollment in Mississippi has grown dramatically. Students who enroll in BSN programs are also much more likely to complete their course of study compared with students in ADN programs. Over the past four years the number of nurses in Mississippi with a BSN has increased by nearly 10 percent, and currently comprise 37.3 percent of the nurse workforce.
BSN nurses in Mississippi also outperform nurses with only an ADN on the NCLEX-RN Exam. In 2012 nearly 99 percent of students who completed BSN programs passed this exam en route to becoming licensed through the Mississippi Board of Nursing.
Pre-Licensure BSN Programs in Mississippi
Earning a BSN in Mississippi is usually a two-step process. First students need to gain admission to a general college or university and complete their nursing prerequisites and general requirements. This typically takes two years and 60 semester credits. Many accredited schools offer online courses for students who want to complete their nursing prerequisites online.
Having completed the nursing prerequisites and general course requirements, students must then apply for admission to a school of nursing. After being admitted to a BSN nursing program students will complete two additional years of study in upper-division core nursing courses, again totaling around 60 semester credits. This will include a clinical segment.
Currently there are seven schools of nursing in Mississippi that offer students the option to earn a BSN as part of a path to RN licensure. These schools are located in the cities of:
Columbus
Natchez
Cleveland
Clinton
Jackson
Hattiesburg
BSN Prerequisite Courses
Nursing programs in Mississippi will generally accept transferred prerequisite courses that are completed at accredited institutions of higher education, such as online schools and community colleges. Prospective BSN students should check with the exact prerequisite requirements for the individual nursing school they have in mind. Many colleges and universities offer four-year track programs for students interested in earning a BSN.
Nursing prerequisites will typically include classes like:
English language and composition
College mathematics, statistics, and probability
Chemistry
Microbiology
Anatomy and physiology I and II
Intro to psychology and sociology
Nutrition
Speech
Human growth and development
BSN Nursing Program Entry Requirements in Mississippi
Once students have completed the nursing prerequisites and general undergraduate course requirements they can apply for admission to a school of nursing that offers a BSN. Schools of nursing have their own entry requirements, which can include:
Minimum ACT score
Minimum cumulative GPA as well as nursing prerequisite GPA
Clinical entry requirements:

Criminal background check and drug test
Complete vaccination record
CPR and first aid
Liability insurance
Core BSN Nursing Courses
Upon acceptance into a nursing school students will begin their two-year path of upper-division core nursing courses. Typical classes include:
Pharmacology
Health assessment across a lifespan
Therapeutic nursing interventions
Basic life support
Nursing care for individuals
Nursing care for women and their children
Nursing care for families
Nursing care for adults and the elderly
Leadership and management for professional nurses
Nursing research
An important part of these courses is the clinical segment. This can take place at any health care facility that has a clinical agreement with the school of nursing. To accommodate students who are completing an online program, clinicals can take place at locations that are at a distance from the school of nursing, including locations out-of-state.
Health care facilities that may participate in student nursing clinicals include:
North Mississippi Medical Center in Tupelo
Memorial Hospital in Gulfport
Baptist Medical Center in Jackson
Forrest General Hospital in Hattiesburg
Baptist Memorial Hospital in Desoto
Southwest Mississippi Medical Center
Saint Dominic Hospital in Jackson
Alliance Health Center in Meridian
Anderson Regional Medical Center in Meridian
<!- mfunc search_btn -> <!- /mfunc search_btn ->
Preparing for RN Licensure and Entering the Field with a BSN
Once students have graduated from an approved BSN program they should be prepared to take the NCLEX-RN Exam. Students can prepare for this by studying the NCLEX-RN Examination Test Plan and the NCLEX Examination Candidate Bulletin.
Mississippi's nursing schools outperform many other states' when it comes to the rate of passage for its nursing students on the NCLEX-RN. While the national average pass rate is around 89 percent, Mississippi's average pass rate is 96.37 percent. The pass rate for BSN students is higher than Associate's Degree of Nursing (ADN) students, and comes out to an average of 96.88 percent.
Candidates can register for the NCLEX-RN Exam through the National Council of State Boards of Nursing (NCSBN). The test itself is sponsored by Pearson VUE.
Once licensed, BSN-educated nurses can qualify for more advanced jobs in the Mississippi marketplace, including:
Behavioral Health Care Facilitator
Nursing school faculty positions
Baratric Clinic Reviewer
Nurse Education Coordinator
Chief Nursing Officer
Physician Substitute
Nurse Coordinator
Director of Surgical Services