Ever since the Robert Wood Johnson Foundation (RWJF) and the Institute of Medicine (IOM) revealed their visionary quest for 80% of the national nursing workforce to become BSN-educated by 2020, Missouri's college system, healthcare organizations, and government agencies have been working together to make that goal a reality.
These collaborative efforts are spearheaded by the Missouri Action Coalition, which has focused major efforts on promoting academic progression through accelerated programs like the LPN to BSN.
<!- mfunc feat_school ->
Featured Programs:
Sponsored School(s)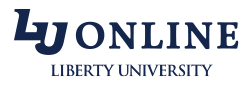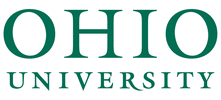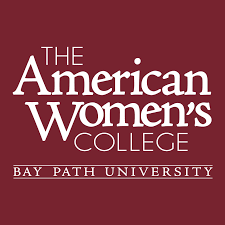 <!- /mfunc feat_school ->
By creating a larger pool of highly-educated, highly qualified BSN nurses, Missouri hopes to build a solid workforce that can readily handle health care challenges that come with serving an expanding population. According to the Missouri Hospital Association, key challenges in the state are directly linked to a greater number of patients with complicated illnesses, more access to health care, and high turnover rates at area hospitals.
But on a more personal level, earning a BSN is the natural progression for LPNs interested in establishing a long career in nursing by pursuing RN licensure. Investing in this next step will only heighten your marketability, attract better offers, and land you in a higher salary tier.
You only need to look as far as recent job listings for a real dollars and cents understanding of the value of an RN license in Missouri:
LPN salary offer from Primrose Retirement Communities: $41,000-$51,000/yr.
LPN salary offer from Lutheran Senior Services: $32,000-$42,000/yr.
LPN salary offer from Capital Regional Medical Centers: $33,000-$46,000/yr.
Vs.
RN salary offer from Aureus Medical Group: $59,000-$77,000/yr.
RN salary offer from BJC HealthCare: $57,000-$80,000/yr.
Signature Psychiatric Hospital: $61,000-$77,000/yr.
Job postings from May 2018
LPN to BSN Programs in Missouri
Practical nurses searching for LPN-BSN programs will find them housed in colleges located in St. Louis and Springfield, although online degrees are certainly an option. Since these accelerated programs are specially designed for working LPNs, a valid and current LPN license is generally a mandatory admission requirement.
To make the LPN-BSN degree as timely and cost effective as possible, incoming LPNs can often take skill validation tests and proficiency examinations in place of certain course requirements. This option can dramatically shorten your degree timeline to 3 years. A traditional BSN degree normally takes 4 years to complete.
Core LPN to BSN Coursework Requirements
The heart of LPN-BSN programs are the core nursing courses. Rather than covering broad aspects of the nursing profession, these classes address more specific aspects of nursing like patient populations, specialty roles, and advanced techniques.
Since all accredited LPN-BSN degrees follow similar accreditation rules and regulations, these core coursework requirements remain largely the same from one program to the next. Specific examples pulled from actual LPN-BSN programs found in Missouri include:
Fundamentals of Gerontology
Mental Health/Illness Nursing Concepts
Childbearing Families
Adult Medical Surgical Nursing
Pediatric Nursing
Community Health Nursing
Health Assessment
Nursing Informatics
LPN to BSN Clinical Requirements
LPN-BSN programs almost always include clinical requirements. These requirements are satisfied through clinical shifts that often range from 6-8 hours during weekdays. However, evening and weekends are sometimes available to accommodate work schedules.
There are typically 10 clinical courses embedded in LPN-BSN programs. These credits for these courses are earned on-site at hospitals, independent practices, public health agencies, and medical centers. Examples include:
Metropolitan St. Louis Psychiatric Center
Shriners Hospital for Children
Missouri Baptist Medical Center
SSM St. Clare Health Center
Barnes-Jewish Hospital
VA St. Louis Health System
Southeast Missouri Hospital
Delmar Gardens
Some health care employers maintain agreements with Missouri colleges, which enables students to acquire clinical credits at their existing place of employment during normal working hours. We strongly encourage students to contact their employer and inquire about this option.
How to Migrate from an LPN to RN License Through the Missouri Board of Nursing
Graduating from a LPN-BSN degree is the perfect gateway to earning your RN license, which is a major step forward in the nursing career-ladder.
According to the US Department of Labor, getting your RN license in Missouri could mean the difference between topping out on the salary scale at $51,380 as an LPN, versus $86,420 as an RN.
Here's a quick break-down of how you can smoothly transition from your LPN-BSN program to RN licensure so you can start earning what you deserve:
Incentive Programs for LPNs Earning BSNs in Missouri
LPNs often hesitate to enroll in LPN-BSN programs because of the financial stress. But some hospital systems and healthcare facilities, especially those striving for Magnet Recognition from the American Nurses Credentialing Center (ANCC) by ensuring their nurse leaders, managers and educators are educated at the bachelor's or higher, will offer student loan repayment options and retention awards for LPNs that go on to earn a BSN and RN license. For example:
MU Health Care offers up to $10,000 in student loan repayment funds or $10,000 in retention reward funds to RNs that agree to work in specific high-volume areas.
The Missouri Department of Health & Senior Services offers RNs up to $10,000 in student loan repayment funds in exchange for working in underserved areas.