In less than five years, Missouri hopes to have 8 out of 10 nurses hold at least a Bachelor's of Science Degree in Nursing (BSN). Some academics have gone further than this – in 2009 a team from the Carnegie Foundation for the Advancement of Teaching concluded in a study that all entry-level nurses should have a BSN. The Veteran's Administration, which encompasses the VA hospital in St. Louis, is the largest employer of nurses in the nation. The VA agrees with the spirit of the Carnegie study's findings and now requires all non-entry-level nurses to have at least a bachelor's degree.
<!- mfunc search_btn -> <!- /mfunc search_btn -> <!- mfunc feat_school ->
Featured Programs:
Sponsored School(s)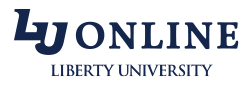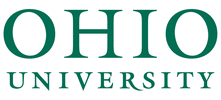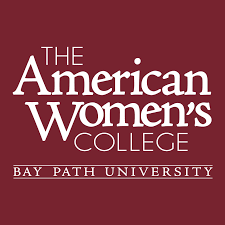 <!- /mfunc feat_school ->
The Missouri Department of Health and Senior Services along with the state's Board of Nurses completed a nursing workforce survey in 2014. The results of this survey found that of the 81,297 nurses in the state, approximately 44 percent had earned a bachelor's degree versus approximately 35 percent who had only earned an associate's degree. Though this is a good indicator of the move toward bachelor's-level education over associate's-level nursing programs, there is still a long way to go to realize the goal of 80%.
Aside from obvious competitive advantages for nurses who have a more advanced education, there are also numerous patient health and safety advantages. Patient mortality rates drop as more BSN nurses are added to the workforce, as does the patient re-admission rate.
Having a BSN also means the candidate has a higher chance of passing the NCLEX-RN Exam – required for RN licensure through the Missouri Board of Nursing. Statistics compiled in 2013 show that more that 90 percent of Missouri's BSN programs had a student pass rate on the NCLEX-RN Exam that was at least 80 percent. That is compared with less than 79 percent of Associate's Degree of Nursing (ADN) programs that had a student pass rate of at least 80 percent.
Pre-Licensure BSN Degree Programs in Missouri
BSN degree programs in Missouri are at least 120 semester credits in total and can be divided into two parts:
Two years of undergraduate and nursing prerequisite courses – around 60 credits
Two years of upper-division core nursing courses that include a clinical – at least 60 credits
All of these programs are for incoming freshmen who want to complete their education at one university. Additionally, many nursing programs offer an accelerated track for BSN candidates who have already completed their nursing prerequisites and undergraduate courses at any accredited school, including through online education programs. Students can usually complete these accelerated BSN programs in 15 months. Accelerated BSN programs consist of core nursing courses and a clinical segment.
All prospective BSN students will typically need to gain entry into a specific nursing school, whether they began as freshmen at the college or university or are transfer students.
Currently there are 24 BSN nursing programs in Missouri, with campuses located in these cities, among others:
Kansas City
Fayette
Saint Louis
Point Lookout
Springfield
Independence
Joplin
Marshall
Saint Joseph
Columbia
Cape Girardeau
Kirksville
Warrensburg
Liberty
Admission Requirements for BSN Programs in Missouri
Students will usually need to complete their nursing prerequisites and general undergraduate courses before they will be admitted to a college or university's school of nursing. Prerequisite courses will typically include:
Chemistry
Human anatomy I and II
Physiology I and II
Statistics
Pathophysiology
Physiology
Microbiology
Nutrition
Psychology
Sociology
Having completed the prerequisite courses, students may also need to meet other nursing program admission requirements. These can include:
Minimum cumulative GPA and minimum nursing prerequisite GPA
Minimum score on tests like:

General Education Assessment (GEA)
Compass Test
ACT
Clinical requirements such as:

Liability insurance
Vaccination record and TB test
Criminal background investigation
BSN Core Nursing Courses
Once admitted to a school of nursing, BSN students will begin taking their core nursing courses. These will cover critical and advanced nursing subjects, and will typically include classes like:
Nursing skills and technology
Therapeutics and pathophysiology
Nursing physical assessment
Nursing and pharmacology
Mental health nursing
Community nursing
Nursing for infants and mothers
Nursing for adults
Geriatric nursing
Nursing for children
Ethics and legal aspects of nursing
Nursing as a science – nursing research
<!- mfunc search_btn -> <!- /mfunc search_btn ->
BSN Clinical Program
These core topics will also be studied in a clinical setting that could be a hospital, clinic, or long-term care facility. Each school of nursing has its own clinical agreements that determine where students can complete their clinical segment. To accommodate students completing their studies online, clinical locations can be far away from a school of nursing, in some cases even in another state. Examples of some clinical locations in Missouri include:
Saint Louis VA
Barnes-Jewish Hospital in Saint Louis
Saint Luke's Hospital in Chesterfield
Saint Louis Children's Hospital
Shriners Hospital for Children in Saint Louis
Missouri Baptist Medical Center in Saint Louis
Mercy Hospital in Saint Louis
Christian Hospital in Saint Louis
Northwest HealthCare in Florissant
Passing the NCLEX-RN and Joining the Workforce as a BSN-Educated RN
Once students have graduated from their Missouri BSN program they should be well prepared to pass the NCLEX-RN. Graduates can register for this exam through the National Council of State Boards of Nursing (NCSBN), and prepare by consulting the following two resources:
BSN graduates in Missouri tend to have a higher rate of passage on the NCLEX-RN than their ADN counterparts:
Last year 20 of the 22 reporting BSN programs (90.9%) in Missouri had a student passage rate of at least 80 percent, and 7 of these were with a pass rate above 90 percent
Last year 26 of the 33 reporting ADN programs (78.8%) in Missouri had a student passage rate of at least 80 percent, and 13 of these were with a pass rate above 90 percent
Upon passage of the NCLEX-RN graduates can apply for an RN license by filling out an Application for Licensure by Examination with the Missouri Board of Nursing.
Some of the more advanced career opportunities open to BSN-educated nurses in Missouri include:
Case management manager
Nursing school faculty member
Clinical manager
Clinical nurse in a foster care program
Mental health nurse director
Case manager
NCLEX-RN instructor