Right now is the perfect time for LPNs to jump a couple rungs on the career ladder by enrolling in an accelerated LPN-to-BSN program en route to becoming a registered nurse. According to the Nebraska Department of Labor, RNs are ranked #4 among the highest paying high-demand occupations for the ten-year projection period from 2014 to 2024. LPNs turned RNs will have access to approximately 840 high-paying job openings during this period.
<!- mfunc feat_school ->
Featured Programs:
Sponsored School(s)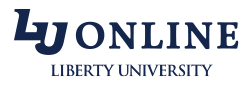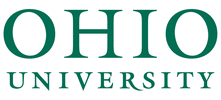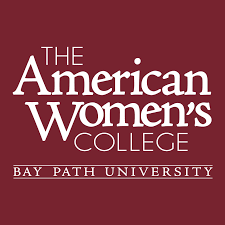 <!- /mfunc feat_school ->
Now you're probably wondering, 'why should I go through all the extra hassle and expense of getting a BSN when RNs are only required to hold an ADN in Nebraska?' Good question.
The answer is simple. The percentage of BSN-educated RNs continues to grow in Nebraska, giving rise to a new educational standard within the profession. According to the Nebraska Action Coalition, only 48% of nurses working statewide held a BSN degree when they began researching the state of the nursing profession several years ago. In less than ten years, this percentage has risen to 72% for all nurses in the state between the ages of 21 and 50.
Incoming RNs that ignore this trend are going to miss out on advancement opportunities as employers increasingly show preference to more highly educated candidates, while at the same time this candidate pool continues getting bigger.
In 2018, the Nebraska Labor Department reported the median annual salary for LPNs was $42,526 and the median annual salary for RNs was $57,200. In researching job opportunities for RNs in the state, it will very quickly become clear that local employers here have a clear preference for BSN-educated candidates, and are willing to offer top salaries to recruit them. For example:
Mary Lanning Healthcare posted a BSN-preferred RN job offer with a starting salary of between $61,000 and $81,000 depending on experience.
The Veterans Health Administration in Omaha posted a BSN-preferred RN job offer with a salary of up to $100,000 for a highly experienced candidate.
HRS of Nebraska, Inc. posted a BSN-preferred RN job offer with a starting salary of up to $75,000 for an experienced candidate.
Admission, Course Content, and Clinical Training for LPN to BSN Programs
The primary function of LPN-BSN programs is to provide a transitionary stepping stone to becoming an RN. As an experienced practical nurse, you've already completed many nursing courses and have clinical experience that gives you advanced standing, allowing you to transfer in up to 30 credits and earn a BSN in as little as three years.
Although BSN programs typically require 120-130 credits across eight semesters, incoming LPNs transfer in previously earned credit hours and demonstrate mastery of certain competencies through examination to significantly shorten this timeline to six just semesters.
Of course, LPN-BSN programs are also designed to prepare students for the NLCEX-RN examination, and pass with flying colors. And a huge majority do so. The Nebraska Board of Nursing found that 92% of BSN nurses passed NCLEX-RN examination on their first attempt in 2016. Only 75% of ADN nurses accomplished the same feat.
Once you're ready to start the application process, start looking at colleges and universities in Omaha where the highest concentration of LPN-BSNs programs are available. Although Fremont and Lincoln also house some great options. Naturally, admission boards will require you to hold an active and valid LPN license along with official transcripts from your previous practical nursing program.
Core BSN Coursework Requirements
No matter which school you decide to attend, you can expect the core BSN coursework requirements in each to be quite uniform from school to school. Here are some examples pulled from the syllabi of LPN-BSN programs in Nebraska:
Public Health Science
Healthcare Collaboration & Leadership
Mental Health
Community-Based Care Across the Lifespan
Population Health
Pharmacology
Maternal Child Health
Medical-Surgical Nursing
Clinical Requirements
The most crucial aspect of any LPN-BSN program is its clinical training component. Before participating in clinical rotations, students are typically required to submit to background checks, drug testing, immunizations, health examinations, and CPR certification training.
Clinical rotations will expose you to the specialized needs of the full spectrum of patient populations, placing you in diverse settings that include everything from community health clinics, to nursing homes, to major hospitals. Even as a student of an online program you'll be completing your clinicals at locations close to home, which may very well mean that most or all of your clinical hours could be completed at your current place of employment.
Examples of clinical sites for LPN-BSN students in Nebraska include:
Omaha VA Medical Center
Butler County Health Care Center
University of Nebraska Medical Center
Children's Hospital of Omaha
Crete Area Medical Center
Annie Jeffrey Memorial County Health Center
Bryan Medical Center East Campus
Nebraska Medicine Durham Outpatient Center
UpgradingYour LPN to an RN License Through the Nebraska Department of Health and Human Services (DHHS) Licensure Unit
As you near the end of your LPN-BSN program, you'll simply follow these few basic steps to migrate your LPN to an RN:
Register to take the NCLEX-RN exam through Pearson Vue.
Request your LPN-BSN transcripts be sent to the Department.
Submit your completed RN licensure application to the Department.
Receive your Authorization to Test form from Pearson Vue.
Schedule your NCLEX-RN exam at the Omaha or Lincoln test site.
Receive RN license from the Department upon passing examination.