Nebraska is facing a nursing shortage of at least 4000 by 2020, according to the University of Nebraska Medical Center College for Nursing. The education group of the Nebraska Action Coalition is identifying and strengthening five competency areas in its RN to BSN programs to help graduate more BSNs to fill these expected nursing vacancies in the state. The Coalition is also working with the state's RN to BSN programs to ensure that they properly award credit to RNs for ADN courses taken, as well as for the work experience they have already accrued.
<!- mfunc search_btn -> <!- /mfunc search_btn -> <!- mfunc feat_school ->
Featured Programs:
Sponsored School(s)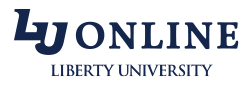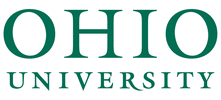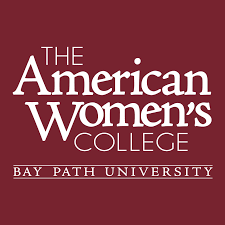 <!- /mfunc feat_school ->
The education group of the Nebraska Action Coalition is also actively working to incorporate more Nebraska hospitals into its goals to advance education for nurses, both in ADN and RN to BSN degree programs. The group's efforts will likely make it easier for Nebraska RNs to pursue BSN degrees while working, by hospitals offering them attractive benefits such as flexible scheduling and tuition assistance or reimbursement. By increasing the number of graduates of Nebraska RN to BSN programs, the state will be better prepared to fill the nursing jobs available due to the nursing shortage with highly trained and educated RNs.
Enrolling in RN to BSN Degree Programs in Nebraska
Nebraska schools offering RN to BSN programs may be found online and in the following cities:
Lincoln
Omaha
Grand Island
Fremont
Scottsbluff
Prior to entrance into a Nebraska RN to BSN program, RNs must fulfill certain prerequisites. These include holding a valid, unencumbered Nebraska RN license; having an Associate Degree in Nursing (ADN) with a minimum GPA (grade point average, usually between 2.5 and 3.0); and complete a certain number of credits of prerequisite coursework. These usually amount to between 45 and 60 credits, depending upon the nursing school's policies, and are accepted from any accredited institution. Course titles should already have been taken in your ADN program and vary from school to school, but usually include:
Composition
Human growth and development
Psychology
Sociology
Algebra
Statistics
Chemistry
Anatomy and Physiology
Ethics
Nutrition
Microbiology
Humanities
Components of Nebraska RN to BSN Programs
Many RN to BSN programs in Nebraska are offered online. This means that RNs may take courses online, but still must fulfill the clinical practicum requirement at a real-life, participating medical facility. Courses generally found in a Nebraska RN to BSN program carry titles such as:
Leadership in healthcare
Population-centered care
Nursing interventions and outcomes of healthcare
Evidence-based nursing practice and research
Health promotion and assessment
Health policy and issues
Nursing management
Pathophysiology
Clinical experiences usually take place at medical facilities that are near the Nebraska schools housing the RN to BSN programs, such as:
Bryan Medical Center – Lincoln
Methodist Women's Hospital – Elkhorn
CHI Health Immanuel Medical Center- Omaha
Great Falls Clinic Medical Center- Great Falls
Regional West Medical Center- Scottsbluff
Total credits in a Nebraska RN to BSN program are usually around 60, depending upon the school chosen. Some Nebraska RN to BSN degree programs will give RNs credits for work experience as well.
<!- mfunc search_btn -> <!- /mfunc search_btn ->
Nebraska Hospitals That Help Support RNs Entering RN to BSN Programs
Hospitals in Nebraska recognize the importance of RNs receiving advanced education and earning BSN degrees. To that end, many Nebraska medical facilities have made it easier for RNs to enter RN to BSN programs. The following Nebraska hospitals offer assistance in various forms to their RNs who are pursuing BSN degrees:
Nebraska Medical Center- Omaha
U.S. News and World Report ranks this teaching hospital as the state's top hospital. It is also ranked nationally in six adult specialties: urology, pulmonology, neurology and neurosurgery, nephrology, gastroenterology and GI surgery, and cancer. The hospital employs 2063 Registered Nurses and offers them tuition assistance and flexible scheduling when they enroll in RN to BSN programs to further their education. Furthermore, Nebraska Medical Center has achieved Magnet recognition status from the American Nurses Credentialing Center, signifying its thriving nursing strategies and practices.
CHI Health St. Elizabeth Regional Medical Center – Lincoln
This small, 260 bed general medical and surgical hospital in Lincoln is ranked number 3 in Nebraska by U.S. News and World Report, and is recognized as the best hospital in Eastern Nebraska. It has been serving Eastern Nebraska since 1889, and currently employs 611 Registered Nurses. RNs at St. Elizabeth get the opportunity to work alongside magnet-status nurses in a variety of specialized areas, including burn and wound care, cardiovascular services, critical and progressive care, family birth center, home care services, bronchoscopy laboratory and orthopedic/neurosurgery unit. RNs work with new staff in a perceptorship and mentoring program, and offers tuition assistance to full-time RNs who enroll in RN to BSN programs in Nebraska.
CHI Health Good Samaritan Hospital- Kearney
U.S. News and World Report has ranked Good Samaritan Hospital in Kearney the fifth best hospital in the state. It receives especially high marks in nephrology and orthopedics. Affiliated with St. Francis Medical Center in Grand Island, Good Samaritan Hospital employs 538 RNs, both full-and part-time. The hospital is a frequent stop for travelers who are traveling along Interstate 80 and are in need of health care. This hospital boasts the first accredited Chest Pain Center and Heart Failure accreditation in Nebraska. RNs are offered tuition reimbursement of up to $1000 per year if they decide to enroll in RN to BSN programs. Additionally, Good Samaritan Hospital offers advanced nursing education options through the University of Nebraska Medical Center and the University of Nebraska at Kearney.
Examples of some recently available jobs in Nebraska hospitals that RNs with BSNs would be eligible for (but RNs without BSNs would likely not be hired for) include:
Occupational Health and Safety RN – Alliance
Operating Room RN – Kearney
Community Health Nurse- Grand Island
Acute Rehab Nurse – Scottsbluff
Nurse Manager- Bellevue